19-year-old Nathan Ambrosiono is yet another director whose first film is presented at Tofifest. Paper flags (Les drapaux de papier 2018). After 12 years behind bars, Bruno is released. With no prospects in sight, he decides to pay a surprise visit to his six years younger sister Charlie. After the initial shock, she actually decides to help him as much as she can. However, he sometimes has difficulties controlling his temperament. There is also a father in the background who doesn't want to have anything to do with Bruno.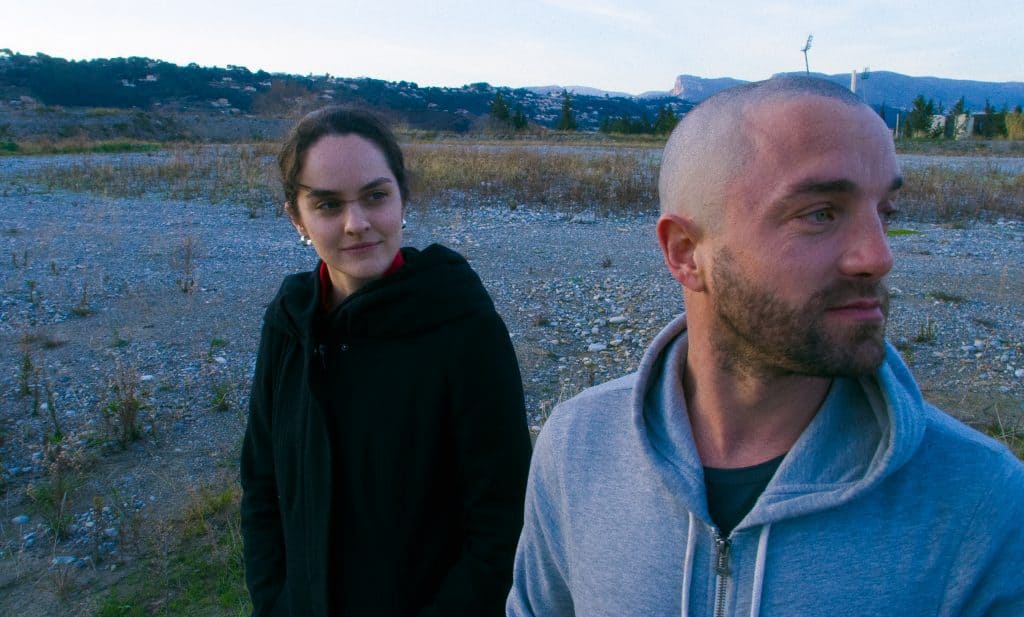 There are plenty of beautiful images in the film, and Guillaume Gouix and Noémie Merlant both turn in fine performances. The main problem with the film is the aforementioned outbursts from Bruno that seems to appear every time the script calls for it, rather than organically. There are interesting themes not only about freedom but also about adolescence since Bruno is basically living like a teenager at the age of 30. Still, the scenario is not strong or subtle enough to explore the themes properly. Critics have been quite favourable to the film, but this was the first film of the Tofifest that I didn't like.
It wouldn't take long for the second, unfortunately. Oleg (2019) by Latvian director, Juris Kursietis was another film that I found utterly pointless. It revolves around a Latvian butcher who goes to Brussels to find a better life for himself. Instead, he ends up being exploited by the people he meets, notably by Polish hothead Andrzej. This is basically a Dardenne brothers film with some weird attempts at poetry, sloppily thrown in. As Andrzej, Golden Angel laureate, Dawid Ogrodnik is irritatingly one-note in the aggressive way that he controls Oleg. The less said about the film, the better. The image below says more about the film than about Oleg's predicament.
So it was a Day 4 bad films. Still, only one out of four which is not that bad.