Le Retour marks Catherine Corsini's return to the Cannes competition after La Fracture in 2021. There were problems surrounding the film even before it was announced as included in Cannes. Thierry Frémaux called the director the night before the announcement to confirm her selection. The following day he called her back and said the decision would have to wait to be finalised. Why was that? Because of rumours about wrongdoings on set. After a very short investigation period, Corsini was cleared of all suspicions, and the film could be included in the festival. To be frank, that story is far more interesting than anything in the film.
The story takes place in Corsica. Khédidja has been invited there by a wealthy family to care for their young children on holiday. Her two daughters have come along for the summer: 18-year-old Jessica (Suzy Bemba), intellectual and somewhat aloof, and 15-year-old Farah (Esther Gohourou), who is more chaotic. The latter will be romantically involved with a Garcon de la plage, whereas Farah falls for the rich girl Gaia. Besides these love stories, there are some hidden family secrets.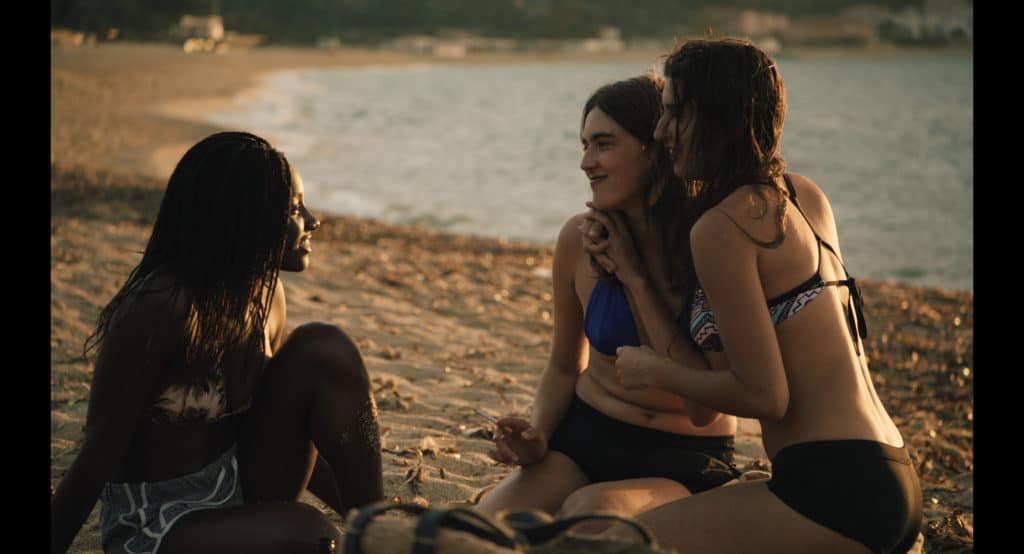 There's not much to say about this utterly uninspired and clumsily narrated film. The cinematography by Jeanne Lapoirie is pretty but amounts to little more than postcard views, even though there are attempts to drum up tension in some darker scenes. It's a weird choice for the competition section and even more puzzling considering how easy it would have been to exclude the film, considering the aforementioned circumstances. The sole redeeming qualities are the young actresses playing the sisters. Hopefully, they will find more exciting projects in the future. The English title is Homecoming.