The Berlinale 2023 competition started with two films on Friday. The first one was The Survival of Kindness by Rolf de Heer. The director might be mostly (in)famous for Bad Boy Bubby (1993) but has actually spent a substantial part of his career exploring the aboriginal perspective in his home country. Unlike some of the director's earlier works, his new film creates an abstraction. The film hardly contains any dialogue, and the one which is present is not subtitled. Our protagonist (simply labelled BlackWoman (Mwajemi Hussein) is put in a cage by invaders, presumably left to rot to death. She manages to escape, and we will follow her through a desert landscape.
The men capturing her are all wearing gas masks since some event has occurred that caused mass death, seemingly, primarily to white people. The film is set in a post-apocalyptic landscape that is all too familiar. Close-ups of ants hint at the horrors to come, but there is nothing compelling to watch here. I found myself thinking of Le dernier combat (1983), and that is not meant as a compliment. Describing some aspects of the film may make it sound more interesting than it actually is.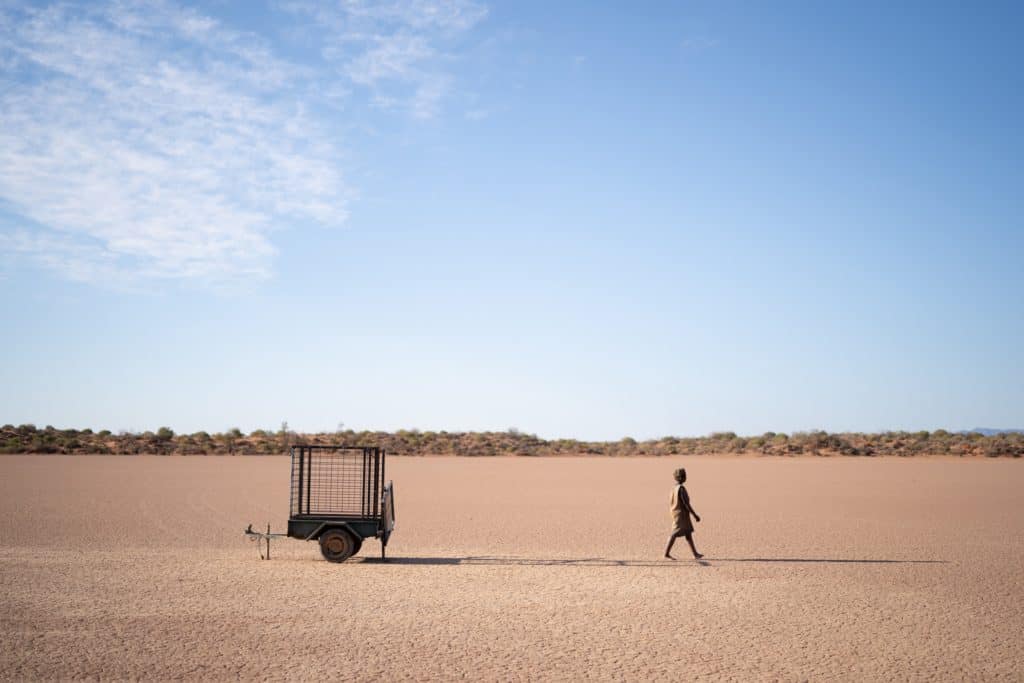 At one point, BlackWoman manages to get some shoes off a corpse but very soon has to give them up at gunpoint. From a script point of view, that could be a scene from a Jancsó film (where footwear often plays an almost ritual role), but here it's just illustrated with no particular stylisation in place. That's the way most of The Survival of Kindness plays out. It's a film that colours within the lines and rarely reaches anything exciting or original. The film is not even a world premiere, making its inclusion in the Wettbewerb section all the more puzzling. As it stands, it feels like an unnecessary act of kindness on the Berlinale's part.
The second competition film was from Berlinale regular Emily Atef. Someday We'll Tell Each Other Everything (Irgendwann werden wir uns Alles erzählen) is set in 1990 during the last summer of East Germany. The setting is a farm run by a hardworking couple, who now also has to cope with the momentous changes that the reunification of Germany will bring. Their son, Johannes, wants to study photography and can't wait to head to the west. His girlfriend Maria lives with him in the attic. Enter mysterious farmer neighbour Henner. This 40-year-old man becomes a source of fascination for the teenager, and soon they are having brutal sex.
White Material at Berlinale 2023
Blending politics and eroticism in this fashion could be the material for something intriguing. A recent example is Júlia Murat's excellent Locarno winner, Rule 34 (Regra 34 (2022), a gutsy and intelligent film that handles its topics deftly. That is, unfortunately, not the case here. At one moment in the film, a Trabant is involved in an accident where it turns over. The driver simply turns the vehicle back and continues to drive. I can't imagine a more perfect metaphor for the film itself. It appears to have no sense of direction, but on the other hand, doesn't seem to worry about it either.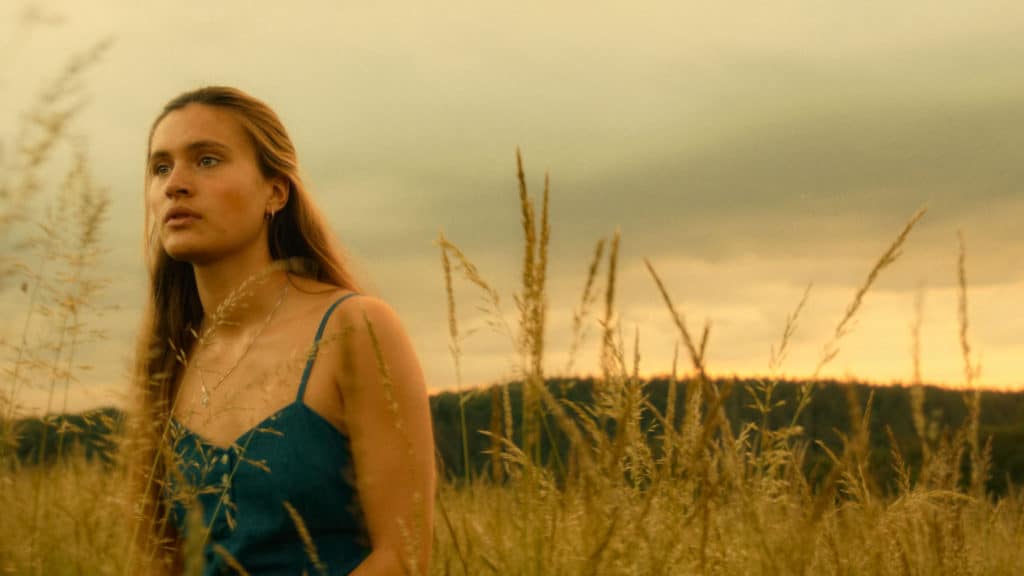 I was surprised to learn that this disjointed film is based on a book. Written by Daniela Krien, it's been translated into fifteen languages. The title comes from The Brothers Karamazov. Will Maria read out loud from that book during the film, you ask? The answer will not stun you. Maria's life is gloomy, and her love of literature and passion for Henner seems to be an outlet for her desire. Still, she has no real aim in life that could help her to change her existence. There is a copious amount of nudity for which it has already won an award. The 129-minute runtime is needlessly bloated, and most spectators will be bored before the end.
The weirdest thing happened before the film when it was announced that an "Ost Deutschland" representative was present at the screening. What I thought was a thing of the past still seems to be happening. It was later explained to me that there is an office whose sole purpose seems to be ensuring that East Germans are adequately represented. This reminded me of a train trip I took through Germany in 1990, where I asked the (in my mind) innocent question about what my fellow passengers thought about the reunification. What started mildly escalated quickly. The wounds still seem to be present in not-so-modern Germany.