A new start for the Berlinale?
Following a digital edition in 2021 and a reduced one last year, the Berlinale now seems to be back at full speed. The selection presented by festival director Carlo Chatrian was relatively clear of household names in lieu of less tired ones. In the competition, one will find directors such as Philippe Garrel, Christian Petzold (No Berlinale without him), Christoph Hochhäusler, Emily Atef, Zhang Lu, and surprisingly, Margarethe von Trotta. On the other hand, there are less well-travelled directors present. 20,000 Species of Bees is the first feature by Estibaliz Urresola Solaguren, after some shorts. Ivan Sen is back in competition, where his first feature, Beyond Clouds, screened in 2002. This year's entry, Limbo, is labelled a "desert noir".
In 2020, Chatrian introduced a new competition section called Encounters. He claimed that every film would be unique. The section turned out to be a mixed bag with highlights such as Pulu's Malmkrog, Wollner's The Trouble With Being Born, and Piñeiro's Isabella. On the other hand, films like Decker's Shirley and Ostrochovský's highly academic Servants were presented, as well. Among the most promising titles this year, one can find Here by Bas Devos, Mummola by Tia Kuovo, and Samsara by Lois Patiño. Yet another promising film is Absence, the first feature by Wu Lang.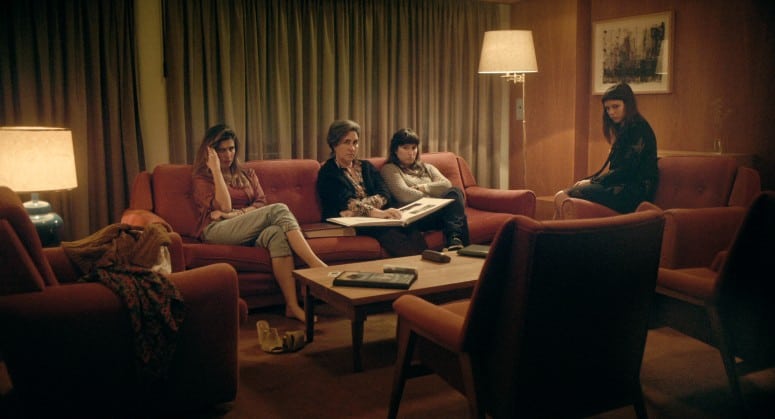 João Canijo is hardly a new name, but this is the first time he appears in the Berlinale competition. The film is called Mal Viver. Interestingly enough, there is another Canijo film in the Encounters section named Viver Mal. Both films revolve around an old hotel where the competition film is seen from the owner's point of view, whereas the Encounters' contribution displays events from the guest's perspective. It remains to be seen if the director of In the Darkness of the Night (Noite escura 2004) and Blood of My Blood (Sangue do meu sangue 2011) manages to stun the audience once again.
From a Hungarian perspective, there are only two films present. White Plastic Sky (Műanyag égbolt) is the first feature by Tibor Bánóczki and Sarolta Szabó. It's an animated film set in a dystopian future, which will be presented in Encounters. The other one is from Berlinale Classics. Ever since I was stupefied by György Fehérs Passion (Szenvedély), presented at Cannes 1998, I've been dying to see the director's previous work Twilight (Szürkület1990). Now, the film has finally been restored under the supervision of cinematographer Miklós Gurbán. For me, this is a major event which, alone, makes the trip to Berlin worthwhile.
Stay tuned for reviews and interviews from this year's edition of the Berlinale.