Lisandro Alonso's sixth film Eureka was screened in the Premiere section of this year's Cannes Film Festival. This was the perfect opportunity to make an interview with Lisandro Alonso, who I had only met once previously after a screening of Fantasma in Paris in 2005.
What is it like working with Viggo Mortensen now that he's also a director?

He was a great partner in every sense. In front of the camera, outside behind the cameras, he's always there. I talked to him the other day. He just saw the film, and he likes it. Actually, he was the one who took me to the reservation and put me in contact with people there. We keep talking all the time about what's next, what the next project will be. The collaboration became deeper through the years. He's a great guy, and he's related to Argentina, so he understands us and the way we are.
The Disapproving Swede: And to Denmark, he sang in Danish in Jauja.
Well, he is Danish, so…
TDS: Sure, but it was funny to me when he sang that song since I'm Swedish, and I understood the lyrics. So, about another thing. There are so many directors today when you feel that you just see another film. of theirs. Here's another Ceylan, which looks like the others etc., but when I watch your films, especially this one, it feels quite different from your earlier films. You always tried to stretch your muscles a bit to do something different, right? Or is it just my perception?
I think it's a natural process.
TDS: Not with all directors. Quite often, you recognise the style, and you are rarely surprised by anything, but in this film, I was constantly surprised, and I've seen all of your films.
I take that as a compliment.
TDS: You should, but I'm wondering if it's something you think about or if it is an organic process that comes naturally to you.
It's intentional for me to try to surprise myself in a good or bad way and not have control over what the film should be. So I just pick my crew, and it's okay; we got a direction. Nobody asked about details, we just trusted each other. We'll see what the takes bring and what form the thing will take. There are other directors who are the same, I think. Escalante, who is here with his new film, there's also Reygadas. Then you have the Portuguese guys, Costa, Miguel Gomes, João Nicolau and others. You have directors in Asia like Apichatpong [Weerasethakul], Tsai Ming-Liang, so there are others.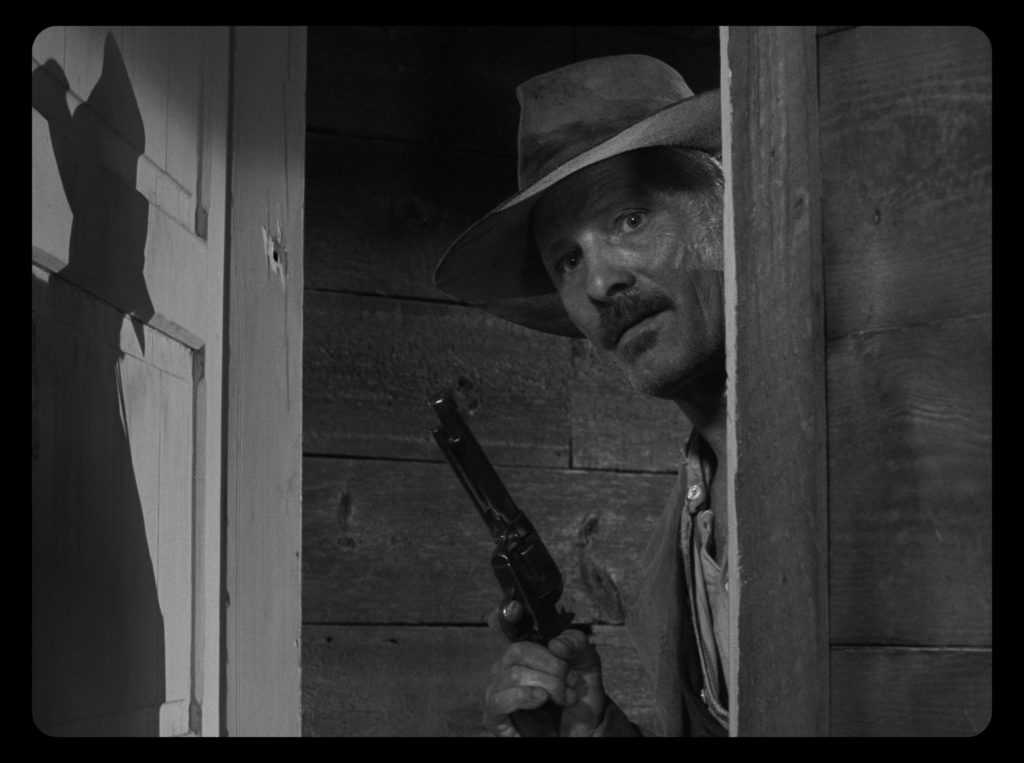 At what point did Chiara [Mastroianni] come on board?
I met her in Cannes years ago, and we became kind of easygoing friends. Then I offered her to be part of this journey, whatever it would be. She said she would enjoy doing this double character.
Because it feels like you wrote it for her.
No, it wasn't written for her. Initially, it was supposed to be a male character. Then I had this contractual obligation, and I had to change the part, and I started thinking about French actors, and she became a natural choice. She was the first person I thought of.
Thinking about the characters of Chiara and the character of the sheriff, they are both females. I don't know if it's about females in power or if it was just by chance.
To say that it is about females in power might be a bit too much. I just thought it would be interesting with a female officer. She is one in real life, as well, but the story was based on another female police officer.
TDS: A question more about the cinematic aspects. Timo Salminen is the cinematographer of two films during this festival; Kaurismäki's and yours. He obviously shot Jauja, as well. I wonder how you approached the cinematography, both from the imagery point of view and also in relation to the narrative structure.
Yes, I made a film before with Timo, because I obviously admire him, the way he lights and frames. He also has a more film scientific or classical style than mine. I never say cut, for instance, I just like to observe. Timo helped me organise things, and he also brought an artificiality to my view of observing people.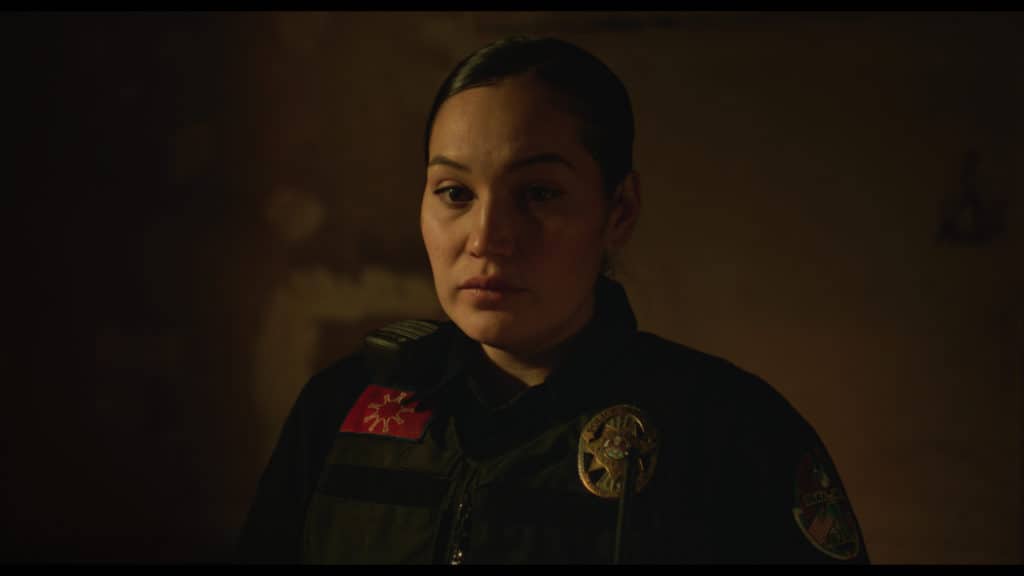 TDS: How do you think it's related to the narrative structure?

I completed the whole structure of the film beforehand, so he doesn't react to that directly, but he was extremely important in the Western part. In many ways, he directed that section. I'm just the one who chose the tools in the group, and then I had to keep the crew happy enough to keep on doing their thing; that's my main work, I guess. He organised everything in space and rhythm. Afterwards, I was the one who edited and felt the tension on the length of every take, and I am the one who organised those things.
That doesn't mean that we always see things the same way. When it comes to the fading sequences during the last part, Timo thought they should be much shorter, two seconds maximum. I wanted to create a sense of mystery and insecurity in those scenes, to go slowly from one scene to another. I would really like to work with him again. He's a great guy and easy to work with, and It helps me a lot.
I have a question about Slow Cinema in general.
That's a weird definition for me. I've been hearing about it for years, but I'm a slow director, so maybe I will have an answer in 10 years. (laughing)
TDS: But are there any filmmakers who use that term? Isn't it just something critics impose on stuff? Did you ever set out to make "Slow Cinema"?
No, I never try to define the films I make, and the term feels like not an insult but a …
Simplification?
Yes, and simplifying is not always the best, and you might have to try harder to avoid a certain style.
TDS: At a festival some years ago, Fred Kelemen got the question if he associates himself with slow cinema. His answer was no, and he said that it's often code for boring. He also said that one day he will make the fastest film in the world. I've never met any director who likes that term.
I don't like that term either. I don't think filmmakers want to put it into terms like that. We mostly concentrate on making our films.