Eureka is the latest film by Lisandro Alonso and had its premiere screening in the likewise titled Premiere section at Cannes this year. This fairly new module started in 2021 as an attempt to accommodate the number of films that were put on hold during the pandemic. There are discussions about how necessary this part of the festival is now. The main stipulation is that the directors should have presented a film at the festival before. In 2021, Kornél Mundruczó was one of those filmmakers. This year, one could find filmmakers like Amat Escalante and Victor Erice in this part of the festival. Apparently, the director was hoping that the film would be presented in the competition.
Eureka is the director's sixth feature. It begins in black-and-white. In a Western surrounding, a man (Viggo Mortensen, once again after Jauja) is looking for his abducted daughter. The rest of the action plays out like an archetypal film until it doesn't. Then, we are presented to Alaina (Alaina Clifford), a police officer on a reservation. We will follow her dealing with domestic violence, drugs, and other routine errands in an environment that feels on the brink of collapse. Alaina's niece Saide is a basketball coach, but she is not happy where she is and is looking for a way out. The nature of that exit will transport her and the film through space and time.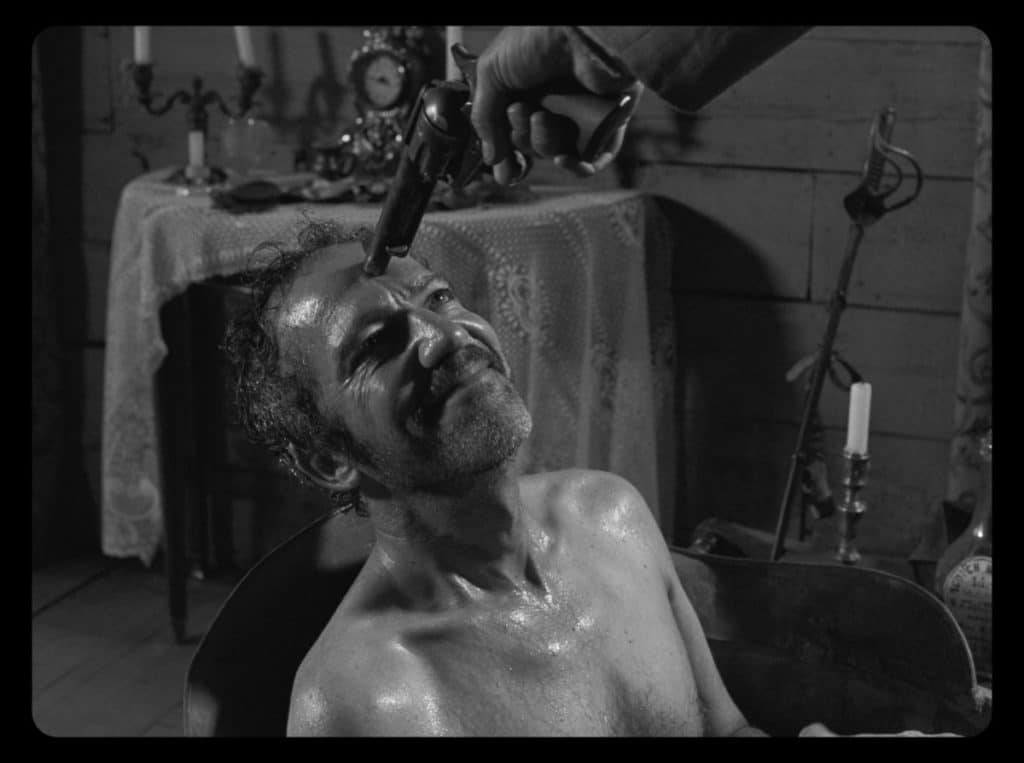 Time for Eureka!
Time might be the operative word when it comes to the cinema of Lisandro Alonso and not merely referring to the film's duration or how the director treats that particular parameter. For those who didn't walk out of the screening, Eureka provided a reflection on pulse, patience and flow. However, I would like to stress another aspect of how the Argentinian director's films are related to time. His films feel like organic entities that change over time when you reflect on them. That might not have been uncommon decades ago, but it feels like something all too rare in the cinematic universe today. Once again, he works with Timo Salminen, this time around, sharing the lensing duties with Mauro Herce.
With six films in 23 years, Alonso is not the most prolific director. However, it could be pointed out that one rarely knows exactly what to expect when you enter one of his films. This is especially true about his later efforts. I asked Alonso about this when I interviewed him, and the answer was quite interesting. All of the director's films have been presented in side sections, and considering what the Cannes Film Festival looks like nowadays, a competition presentation would not have benefitted Eureka. Possibly, a competition slot in another festival could have worked out. It's, in many ways, his most ambitious and complex film so far.
Eureka may not get theatrical distribution everywhere, but it is bound to hit the festival circuit. For anyone remotely interested in modern cinema, it's an obvious watch, ideally entering the screening with as little info about the film as possible.