Pleasure is the first feature by Ninja Thyberg, following the eponymous short seen in 2013. Bella (née Linnéa) leaves her small, dreary Swedish town to pursue a career in porn in L.A. Upon arrival; a customs officer asks if she is coming to the U.S. for business or pleasure. The answer is the latter, which gives the film a more exciting title but, at the same time, indicates that Bella doesn't understand what she is getting herself into. She arrives with confidence and tends to ignore warnings given to her by colleagues and others.
Our and Bella's first encounter with the world of pornography involves red tape. That's not a euphemism, but we are simply shown the bureaucratic side of the industry. The age and health must be verified. Bella is constantly told what will happen, and seemingly, no surprises are bound to occur. Consent is a constant concern, and the director paints a picture of a highly structured business. It's no surprise to learn that Ninja (her birth name and not a nom de plume) spent several years researching the Adult industry. Everyone in the film, except for Sofia Kappel as Bella, actually plays versions of themselves, including the agent Mark Spiegler with his famous Spiegler Girls agency.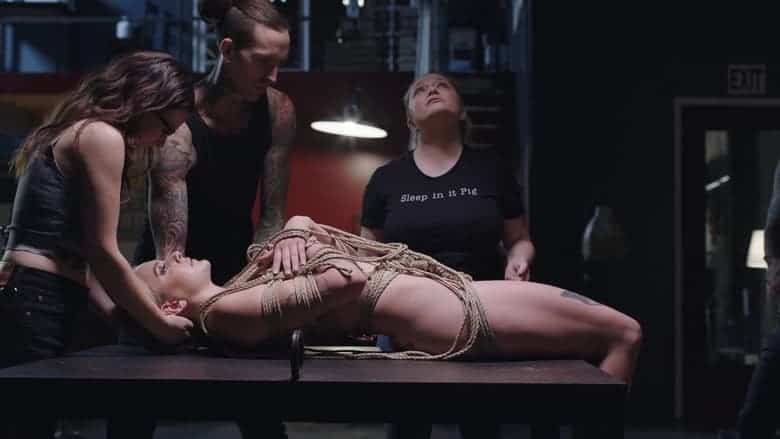 One day, Bella sees one of the Spiegler girls, who she is told is "like the A-listers of porn". She sets out to become one herself, even though she is relatively new in the business. When she manages to contact Spiegler, he tells her that several parameters are missing in her portfolio, including presence and followers on social media. That doesn't deter Bella at all, and she claims to be willing to do whatever it takes. Sometimes it doesn't go too well. For one reason or another, she decides to do a particularly rough scene. She breaks down because of the brutality involved. The guys in the scene seem perplexed when she reacts that way and wonder what is wrong.
She leaves the set and calls her agent to complain. Then we learn that he implored her to check out such scenes in advance to see if it was something she was ready to do. Apparently, she didn't and just went there. When the agent scolds her for this, it's easy to see his point. Bella didn't take the task seriously. This is one of several examples of the director's attitude to the material. In interviews, she explained that she started the project with a preconceived negative attitude to pornography. Something that changed in many ways during her research. "Things were not as clear-cut as I imagined," she admitted. An intellectual honesty that is all too rare these days.
The most striking example of Bella's ignorance is when she calls her mother, who doesn't know what she works with. When she complains and says, "I have to go home. Everyone is an idiot here", her mother calmly reminds her that she said exactly the same about Sweden. The spectator gets an honest depiction of the Adult business world and its people. It feels clear pretty early on that Bella is not the right fit for the industry.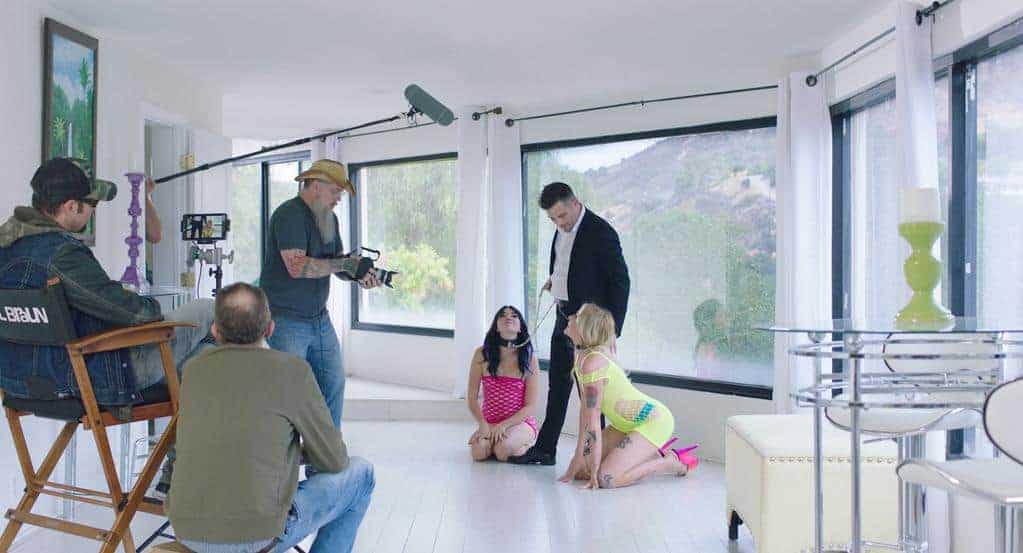 The Pleasure of a frank look
When the film was released, the director was accused of making "just another porn film" in the most prominent Swedish daily. The director answered eloquently and pointed out how simplistic the criticism was since it didn't even consider the female agenda, instead insisting on women as victims. Sure, working as an Adult actor can be quite challenging and not for everyone, but those who are in it are there for a reason, and it is not necessarily the most obvious one.
Ninja Thyberg became a feminist around the turn of the millennium. In those days, a negative attitude towards pornography was a given, boosted by documentaries on the topic, which later turned out to be very careless with the facts. Ninja and her friends would sabotage porn shops and be prone to roam the streets of Gothenburg shouting, "We are hunters; slaughter the punters".1A loose interpretation of "ut på jakt torskslakt." She has come a long way since then. One of the striking things about Pleasure is that it always takes female agency into account. In that regard, it's similar to Isabella Eklöf's Holiday about a gangster's trophy wife.
If you make your first film and can get Sophie Winqist-Loggins behind the camera, you are in luck. That goes for this film as well as for Clara Sola. Juxtaposing the films displays the cinematographer's range if any proof was needed. In Pleasure, she works with more striking, garish colours. The effect may not be as obvious as the lensing in Clara Sola but is nevertheless compelling. With Pleasure, Ninja Thyberg has made a highly accomplished first feature bound to provoke and lead to diverse interpretations. Whether the film uses porn as a metaphor for the world or it says something about the power dynamics in a particular industry is up to the single spectator.