István Szabó is one of Hungary's most famous directors. His most well-known work is undoubtedly Mephisto (1981), which won two awards in Cannes and an Oscar for Best Foreign Film. His feature career began with The Age of Daydreaming (Álmodozások kora1965). It's a mature first film, starring András Bálint as so many other films at the time. It seemed to be influenced by Truffaut but with a more sophisticated view on society and reality at large. In 1966, Father (Apa) was released to universal acclaim. The tale about Tako, who lost his father in the war and as a child has a romanticized view of him which will later be challenged, was an immediate success.
Father was part of The Budapest 12, referring to a list made in 1969 of the best Hungarian films 1948-1968. However, there might be reasons to claim that the following two works were the best ones that the director ever made. In Love Film (Szerelmesfilm 1970) and Fireman's Street 25 (Tűzoltó utca 25 1973), Szabó entered a more complex phase of his career, seemingly influenced by Resnais. The latter film might be seen as the culmination of the director's career. The film takes place in a building during a hot night, before it's going to be demolished. The subject Szabó is delving into is the history of Hungary which is depicted through memories and/or dreams in a non-linear fashion.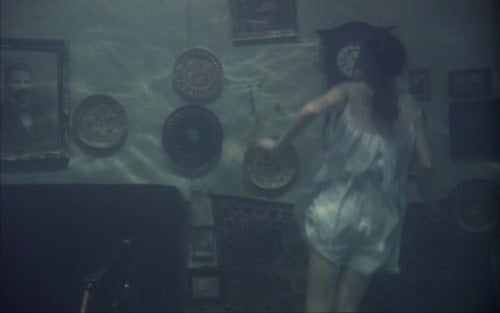 In a way, the building becomes the main character and seems to be the only constant in a film where the perspective and era seem to be perpetually changing. 25 Fireman's Street has frequently been compared to Last Year in Marienbad (L'année dernière à Marienbad 1961), which is an apt comparison from a conceptual point of view, even though the films looks quite different, and Resnais doesn't deal with history in that film. Another reference point might be what Theo Angelopoulos tried to accomplish in the mid-seventies. The origin of Szabó's film is a short made the previous year called Dream About a House (Álom a házról 1972). It's available on YouTube in inferior quality.
History according to István Szabó
The motto of the film reads "Our house is a piece of the past, the people who live here live in the fabric of the memories of the past, the greatest decisions of their lives were demanded of them by the war years," Like in Father, the cinematography is by Sándor Sára, and this might be one of his greatest achievements. The camera is often moving and the zoom is put to constant use as well. The outcome is an occasionally dizzying, constantly engrossing work that may sometimes come off as opaque, but for a viewer who doesn't worry about instantly understanding the context, the rewards are plentiful. If one sees the work as Proustian or Resnaisan is not crucial..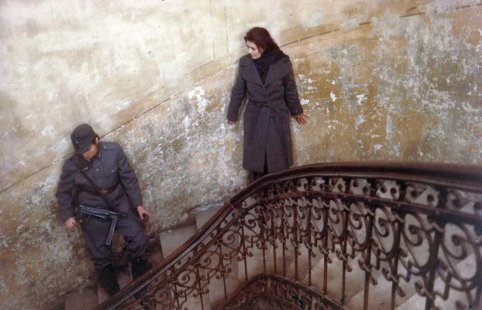 A scene with a woman in a bathtub is reminiscent of Je t'aime, Je t'aime (1968). Other Resnais films might come to mind as well, but this is a film rooted in Hungarian history. The titular street exists in Budapests's ninth district, and the film is obviously very personal for Szabó. Like Muriel (1963) the film was deemed too complicated, and Szabó's work would change considerably, getting internationally renowned in the process. The Brandauer trilogy still maintained a high quality, but anything made afterwards represented a serious decline with films in English like Meeting Venus (1991) and the Europudding Sunshine (1999). Whatever the merits of the later works, the first four films will remain classics of Hungarian cinema.
Fireman's Street 25 is available at Eastern European Movies as are five other films directed by István Szabó.