There's a stone in my heart
It's stuck hard
I'm trying to make it fall
But it's hard


This song by Lisa Ekdahl opens Ágnes Kocsis' third short The Virus (Á Vírus) made in 2005. It premiered at the Hungarian Film Week the same year. In 2006, the film featured at the Cinéfondation section in Cannes, where it shared the third prize. We follow a young virologist (Gergely Bánki, who starred in Roland Vranik's cult comedy Fekete Kefe 1The title means Black Brush. the year before). The tagline reads "In the life of a young virologist appears a different kind of virus. The kind he wasn't expecting…" One day when he wakes up, he discovers a red rash on his hand. During a smoking break, he says to his colleague jokingly that he discovered a new virus.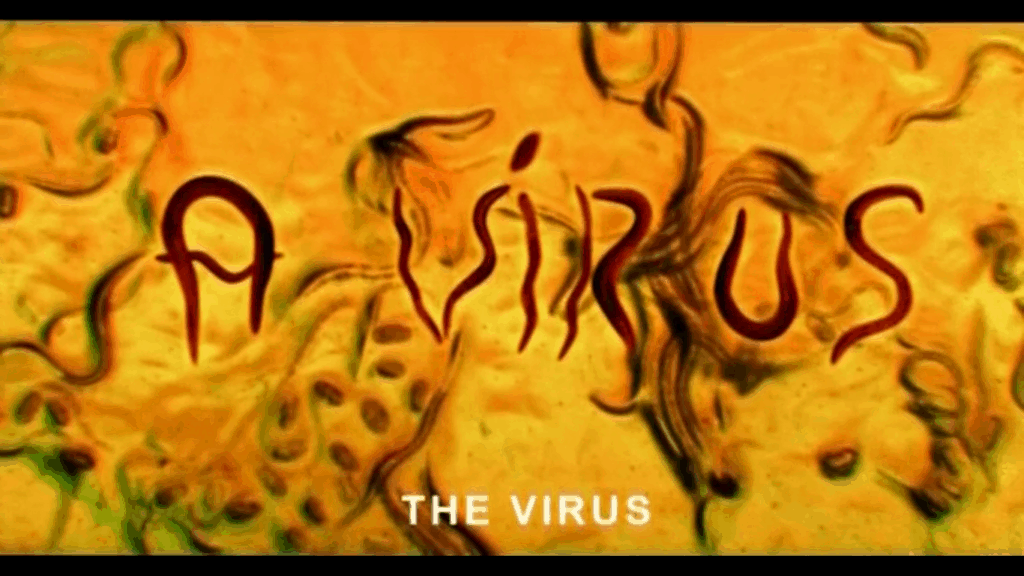 It quickly stops being a joke since it grows bigger and seems to spread over the whole body. Eventually, his boss tells him to stay at home until it's gone. Initially, doctors claim it's nothing serious but eventually they will perform tests on him in a plastic bubble. Other things will go downhill as well.
It is no surprise that the film has strong stress on the formal aspects. It was shot by Herbai Maté. As far as I know, it's the only collaboration between him and Kocsis. We are treated to several great sequences, including the opening travelling shot in the laboratory. When the unnamed virologist visits the doctor, the camera starts on them, only to pull back through an open door through which the doctor will walk to his desk to write a prescription. Corridors are used to great effect in a few scenes. My favourite is the scene where a nurse tells the visitors that it's time to leave, A scene with a moving camera and doors being opened and closed.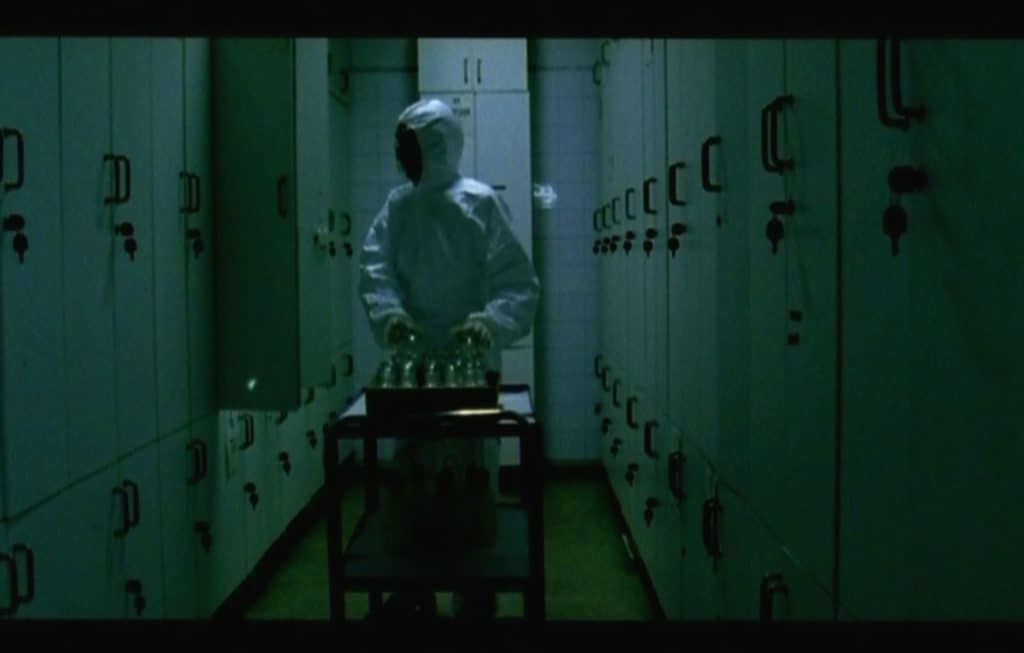 The film is merely 27 minutes long, but in that short running time, it manages to create numerous memorable sequences. Even more interesting is that the film could be seen as a precursor to the director's later works. That includes Éden that will open in Hungarian cinemas next Thursday. What might the Magyar Csutörtök film be then? The answer will certainly not surprise you.
The film is available for free on Vimeo and is highly recommended. Other shorts by the director can be found there as well.