About Dry Grasses (Kuru Otlar Üstüne) is Nuri Bilge Ceylan's latest film and was presented in the Cannes competition this year, where it won the award for Best Actress. As is the case with Aki Kaurimäki, Ceylan is an old favourite of mine, but the operative word here is old. I think that Kaurismäki made a string of masterpieces in the eighties that could even rival his master Bresson, and there is a similar case with the Turkish director. While I was a major fan of Ceylan's early works like Uzak (2002), I've found his later films redundant and wallowing in old-fashioned (yes, I'm aware that I'm supposed to label it Chekhovian) writing combined with stale arthouse clichés.
When did this tendency begin? For me, it was already in 2011 with Once Upon a Time in Anatolia (Bir Zamanlar Anadolu'da). For all its plastic qualities, I couldn't escape the script's clumsiness, particularly concerning one aspect. Winter Sleep (Kis Uykusu 2014) and The Wild Pear Tree (Ahlat Agaci 2018) merely amplified those reactions, and the latter didn't even look good with some peculiar colour grading. Would About Dry Grasses offer any improvement? Some people seem to think so, including the Variety critic. I can't say that I disagree with him entirely. About Dry Grasses has more to offer than its two predecessors. The question is if it is enough to consider it a successful film.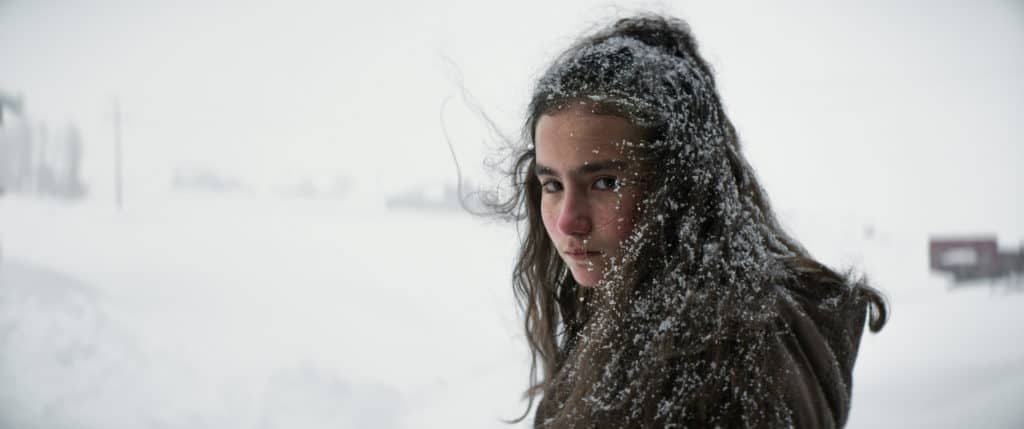 About Dry Grasses: Like watching paint dry?
The storyline is set in Anatolia, surprise, surprise. Samet is an art teacher assigned to a remote corner of the country when all he wants is to go to Istanbul. He is still quite popular with his students. Maybe a bit too popular? He and his colleague Kenan will later be accused of inappropriate behaviour with their students. This seems to arise from a single student, Sevim, who is somewhat treated as a teacher's pet and also has a love letter confiscated, which everyone seems to conclude is meant for Samet. When Sevim tries to retrieve the letter, Samet claims that he burned it. Together with Club Zero, this is the sole film that touches on cancel culture.
Then there is the case of fellow teacher Nuray (Merve Di̇zdar, who won the actress award). Samet and Kenan are interested in her, but the former manages to get a night alone with Maude Nuray. She invites both of them to her home, but Samet makes sure that he will be alone with her even though we know that nothing will come out of it in the long run, considering he doesn't want to stay in these remote outskirts of Turkey. What kind of Night Moves could we expect from him? One of them involves juicing, Larry David style, in a scene that would make Bergman of En Passion blush. Occasionally, walls are just drywall, even of the fourth kind.
It wasn't difficult to predict that About Dry Grasses would be selected for the Cannes competition. A final verdict on the film is more tricky. Even though it contains far too many Ceylanisms for its own good, there is still a fair amount of grass that is not completely dry. Sure, there are not as many as the director seems to think, and there are still some awkward effects in the cinematography, not least the interiors. The depictions of the protagonist's photography are not that profound either, even though those scenes occasionally made the Lumière audience gasp during the permière screening. About Dry Grasses is less egregious than the two predecessors, but the actress award was more than enough.
Obviously, the 197-minute running time could have been trimmed considerably without losing anything substantial, but that goes without saying with Nuri Bilge Ceylan. Rewatching a wintry Rohmer film instead wouldn't be a bad bet. Still, I leave the reader with the teaser of the film, which is quite flattering.