It's that time of the year when the Cannes Film Festival is getting closer. The press conference announcing the official section will take place on Thursday, so there is still time for predictions and hopeful expectations. So far, three films have been confirmed. The opening film is Jeanne du Barry, directed by Maiwenn, starring or featuring Johnny Depp. The reports are mixed about how substantial his part is. Martin Scorsese's Apple-produced Killers of the Flower Moon will be screened on Saturday, 20th May. It's not yet known if it will be part of the competition. The final disclosed movie is Indiana Jones and the Dial of Destiny, directed by James Mangold and executively produced by Steven Spielberg and George Lucas.
When it comes to the main competition, some choices feel obvious. Wes Anderson's Asteroid City, Yorgos Lanthimos' Poor Things, and Nure Bilge Ceylan's About Dry Grasses wouldn't be able to miss the competition if they tried. I was not a fan of Hirokazu Kore-eda's Broker last year, but I doubt it will stop his new work Monster from entering the competition. Other directors seemingly possessing an open ticket to the competition include Ken Loach, Nanni Moretti, and Catherine Corsini. A more welcome comeback would be the latest offering from Jessica Hausner. Club Zero is her second film in English, following Little Joe in 2019. It has already generated some positive buzz.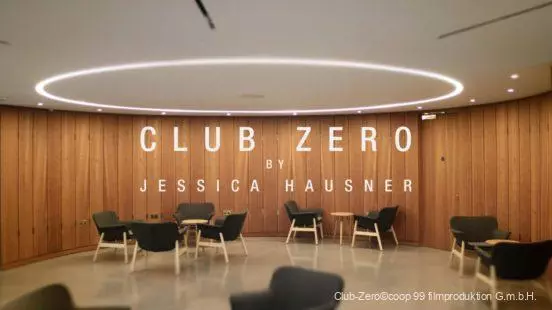 Personal Hopes for Cannes Film Festival 2023
If I would lean closer to what I personally am hoping for while still staying within the realms of what has been predicted so far, there are rumours about Amat Escalante's El estado del imperio, which would be his first Cannes entry since Heli in 2013. Since I was a big fan of Marco Dutra's All the Dead Ones 1Co-directed by Caetano Gotardo at the 2020 Berlinale, I would be delighted if Enterre Seus Mortos would make it to the Cannes competition. Lisandro Alonso is no stranger to Cannes but hasn't appeared in the competition thus far. Could the long-awaited Eureka be his first, or is it more realistic to expect a Un Certain Regard slot?
Cristi Puiu is one of the greatest directors working today. He was in the Cannes competition with Sieranevada in 2016, but festivals have changed considerably since then, and now the most realistic option for his new film MMXX is Quinzaine de cinéastes. Isabella Eklöf was in Cannes as a co-scenarist for Ali Abbasi's Border (Gräns) in 2018, but her directing debut, Holiday released the same year, was even more intriguing. As I reported last year, her new project is called Kalak, and I wouldn't be surprised to find it in Un Certain Regards. Maybe even in the competition since rumour has it that Thierry Frémaux has been very active in looking for female directors for that section.
Besides Leos Carax's Annette in 2021, French films have not been that intriguing in recent years. Directors mentioned this year include (in decreasing degrees of interest) Bertrand Bonello, Catherine Breillat, Justine Triet, and Robin Campillo. Some sources believe that Polish director Dorota Kobiela's The Peasants could have a chance for a Cannes selection. After the highly successful Loving Vincent (2017), she is back with a work that was produced in the same manner, based on a novel by Wladyslaw Stanislaw Reymont. The latter is most known for his book The Promised Land, which was filmed by Andrzej Wajda, and gave him an Oscar nomination in 1976.
Regarding Hungary, there is not much going on at the moment for different reasons. However, there is some speculation that Gábor Reisz's third film, with the promising title This is How You Can Endure Life, might make it to one of the sections. We will find out on Thursday (official section) or Tuesday (Quinzaine). His first two films were highly promising, even though I didn't like his sophomore effort as much as others did. A surprising speculation concerns Woody Allen's latest film, Coup de chance, which is not only said to be his best in decades but is also rumoured for a slot.
Ruben Östlund will be the president of the competition jury. It's not his first visit to Cannes. Besides most of his films being screened there, he was also part of the Un Certain Regards jury in 2016 when The Happiest Day in the Life of Olli Mäki won. Hopefully, that is a good sign for how the awards will be given out on 27th May.
Last minute addition: It was just announced that Strange Way of Life by Pedro Almodóvar will be presented in the Official Selection and in a world premiere, with the director and the two lead actors Ethan Hawke and Pedro Pascal in attendance.