Paz Encina made a splash with her first feature, Paraguayan Hammock (Hamaca paraguaya 2006), which played in Un Certain Regard in Cannes and won the FIPRESCI Award. Since then, she has made a few shorts and the documentary Memory Exercises (Ejercicios de memorial) in 2016. Now her new film EAMI was presented in the IFFR Tiger Competition, where it walked away with the Tiger Award. It's a work that is labelled as a documentary in the press kit. Still, this film that deals with topics like the deforestation of the Paraguayan rain forest and other issues is notoriously difficult to categorize.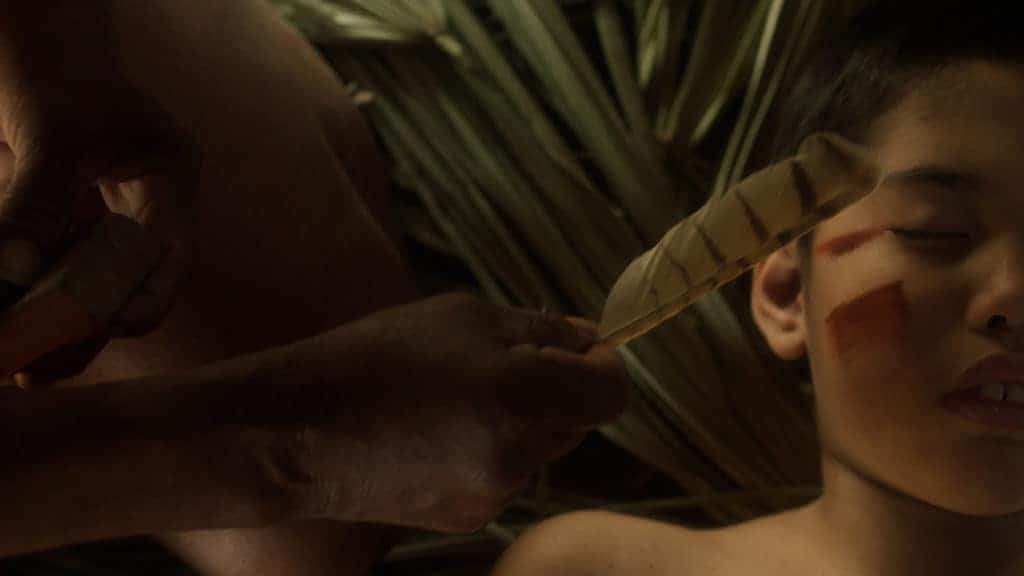 The word eami is what the Ayoreo-Totobiegosode population calls the forest, but it could also mean the world. The film's background is the forced displacement of that group of people, who lived in the Northern Paraguayan Chaco area, by one of the most rampant deforestations in the world, as companies use the land for stockbreeding. Encina's approach to the topic is quite radical. In one way, it's the story about a little girl called Eami, but she also seems to be the most recent version of The Asojá, the bird-god-woman who transmutes spirit. She was a tiger, a plant, then a jaguar, and today she is a girl who must heal her pain.
The narration has the quality of a stream of consciousness, but from an omniscient perspective, that seems to cut through time. In that respect, it's not unlike the old Johanna Fähmel's rambling in Jean-Marie Straub's Not Reconciled (Nicht versöhnt oder Es hilft nur Gewalt, wo Gewalt herrscht 1965). The violence perpetrated against the indigenous people is always present but only presented indirectly through sound or the use of colour. The cinematography is exquisite, but it suffers from not being shown on a big screen, just like A Human Position. However, a proper home theater setup should be able to capture the nuances in the carefully modulated soundtrack. The film is highly recommended, provided you can watch it in a cinema.