Paul Schrader is a writer/director whose name is often associated with Martin Scorsese. His breakthrough came when he penned the script for Taxi Driver (1976). Even though the two collaborated on several projects since then, that is the film to which his other films continue to be compared to. That includes Schrader himself, who in a recent interview said, "Taxi Driver' hit the bull's eye of the zeitgeist, and it doesn't die. There's no way I could've planned for that, but it does inform the stories I tell." He started as a film critic in the early seventies and published the book Transcendental Style in Film: Ozu, Bresson, Dreyer in 1972, which became highly influential.
Apart from his collaborations with Scorsese, Schrader is known as a director of works like American Gigolo (1980), Cat People (1982) and Mishima: A Life in Four Chapters (1985). Since then, his career has had its ups and downs, but in 2017 Schrader scored a critical success with First Reformed. In 2021, The Card Counter had its premiere at the Venice Film Festival and turned out to be more polarising. The story is about a gambler called William Tillich (Oscar Isaac), but he prefers to call himself William Tell. He has a past in the military and served in Abu Ghraib, which resulted in him being sentenced to prison for ten years, while his major (Willem Defoe) went scots free.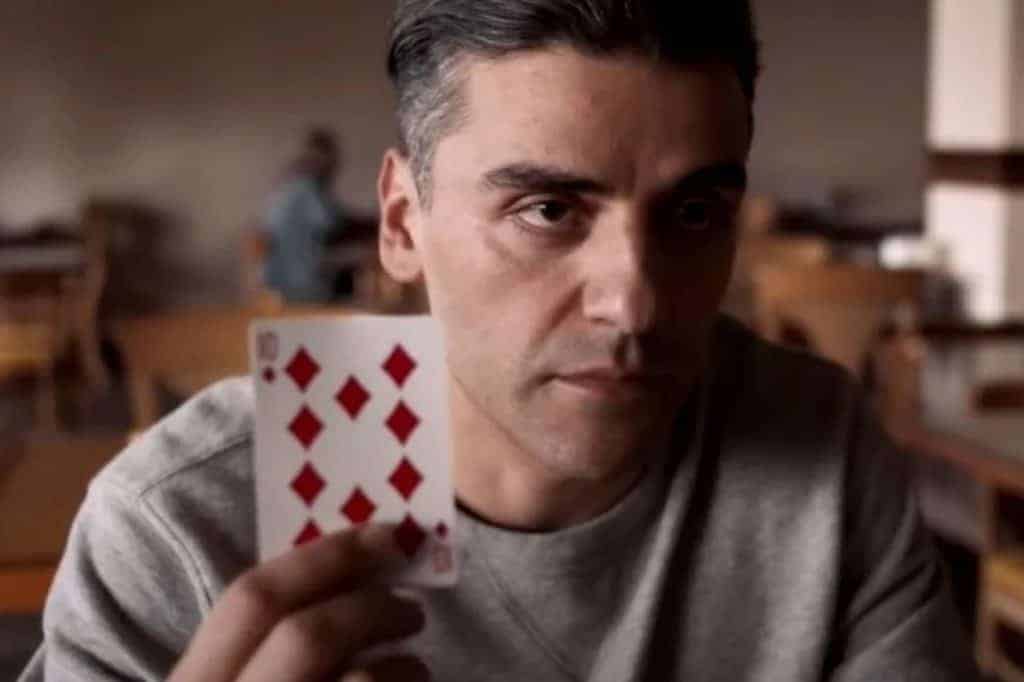 Now the major happens to have a presentation for the successful security company he started after his military career. William goes there to listen. There is also a young guy present, who approaches him afterwards, introduces himself as Cirk with a C (Tye Sheridan) and suggests that they take revenge on the major. Cirk's father was under the major's command and subsequently committed suicide. The idea is rejected by Tell, who suggests that Cirk should let it go before it eats him up inside. A gambling financier called La Linda (Tiffany Haddish) offers a business partnership with William Tell, which he initially refuses.
The Card Counter First Retributed
During his time in prison, Tell learned to count cards. Most of the places he frequents seem to know about his ability but are willing to let it slide as long as he keeps his gains low. It appears that he has created a routine that seems dreary from the outside but helps him to keep his demons away. Prisons are typically about retribution rather than reformation, and it's evident that Tell still feels guilty for what he has done and doesn't feel that the time served made any difference. Like Schrader's role model, Robert Bresson, guilt is often a primary theme in his scripts, like in the final fight in The Raging Bull (1980).
It seems that Tell feels that he can reach redemption by reuniting Cirk with his mother and away from the destructive path he has chosen. Meanwhile, he gambles with La Linda as a partner. One of his most formidable opponents is "Mr USA", who was actually born in Ukraine. A reminder of the nationalism that led to the atrocities in Abu Ghraib. The drab surroundings like the casinos and the hotels are depicted with muted colours, leading some critics to fault the cinematography. Later sequences with a different colour palette make it clear what Schrader and cinematographer Alexander Dynan were going for.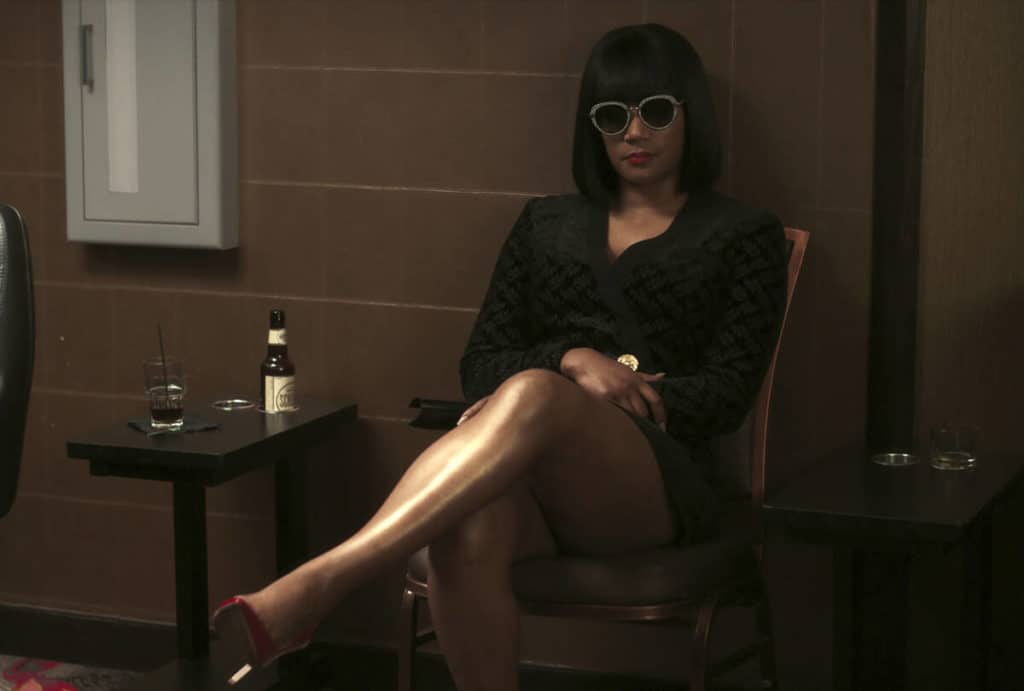 The music by Robert Levon Been is another striking aspect of the film, not least when it's absent during a pivotal scene towards the end. In many ways, this is a mature film where all of the pieces are carefully assembled, even if the puzzle doesn't necessarily present a clear picture of the proceedings. Taken at a literal level (which some critics chose to do), several scenes wouldn't make sense, including the last shot that is basically picked from Robert Bresson's pocket. Oscar Isaac is a commanding presence. Tiffany Haddish is yet another comedian playing against type in a Schrader film, and Tye Sheridan makes the most of a rather thankless part. Schrader regular, Willem Defoe is fine as well.
If the character name William Tell makes the spectator shudder, one should consider the extra meaning about having a tell in poker, which lifts the moniker far above Leda Caruso in The Lost Daughter (2021). The Card Counter doesn't reach the dizzying heights of First Reformed but is still a rare example of a film made for grown-ups.