In my text about Péter Lichter, I referred to Gábor Bódy as one of the most intriguing directors in Hungarian film history. Born in1946 in Budapest, Bódy was a film theorist and an experimental filmmaker. He was an influential member of the famous Balázs Béla Stúdió, named after Béla Balázs, who wasn't merely the librettist for Béla Bártok's opera Bluebeard's Castle (A kékszakállú herceg vára), but also a film theorist. The "studio" named after him was more of an intellectual meeting point than an actual studio. Still, several films were produced under that umbrella. I was lucky enough to be in Budapest in 2010 when Mücsarnok presented a comprehensive exposition about BBS with numerous video examples.
Bódy made several avant-garde shorts at BBS. Works like Four Bagatelles (Négy bagatell 1975) as well as Private History (Privát történelem 1978), co-directed by Péter Tímar. His first feature, American Torso (Amerikai anzix 1975), was produced by BBS as well. 1"Anzix" is a Hungarisation of the German word Ansichtskarte, meaning postcard. The film takes place during the end of the American civil war and depicts Hungarians participating on the Union side. Still, it's far from a war film. One of the military protagonists is a cartographer who invented the theodolite to measure horizontal and vertical angles with only two people instead of three. He meets another man, and they become friends.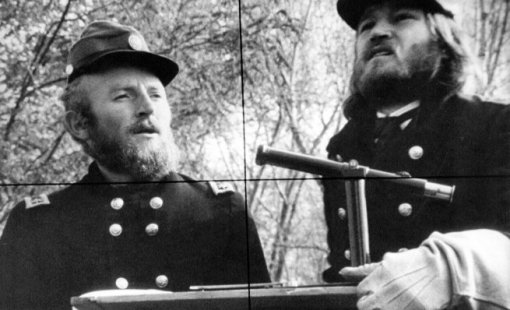 Bódy aimed to make a film that conveyed the sensation of being made during the era.1865 predates cinema by three decades, so would this be like the titular postcards set in motion? The film is simultaneously investigative and innovative. Collaborating with Tímar once again, Bódy employs a method that he dubbed "light editing" to achieve an effect similar to an early silent film. Visual and aural distortions abound in a work that couldn't be further from most historical films. It's puzzling and exhilarating at the same time. It was not accepted as a diploma film in Hungarian Film School but went on to win the award for the best first film at the Mannheim Film Festival.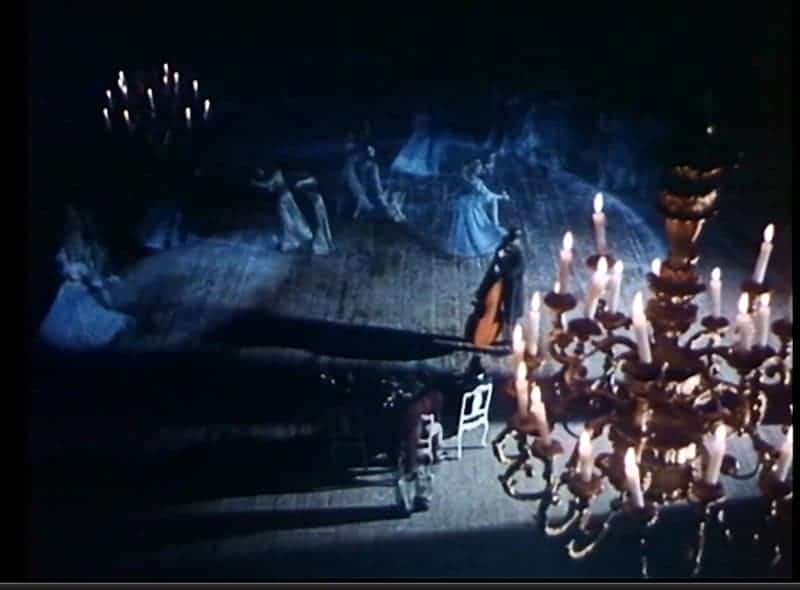 In 1980 Bódy released an epic work that exists in three different versions, called Psyché or Nárcisz és Psyché, depending on which version one refers to. Based on a 1972 poem anthology by Sandor Weöres. (One of several Hungarian writers robbed of Noblett's surprise.) 2The way the Nobel Prize is sarcastically referred to in Finnegan's Wake. If one would attempt to summarise the plot, one could say that it follows Psyché (Patricia Adriani) and Nárcisz (Udo Kier) through an entire century. Psyché is brought up by nuns but quickly turns out to be highly libidinous. She marries a nobleman but is still involved in numerous affairs. Her relationship with the syphilis-ridden Nárcizs is basically platonic, and they remain soulmates throughout.
The characters don't age during the span of the film. An approach used on a much smaller scale by Angela Schanelec in Der Traumhafte Weg (2014). This is Bódy's magnum opus where his experimentation reached its peak in an engrossing Gesamtkunstwerk. István Hildebrand was the cinematographer, and he aids the director in creating a world that is simultaneously baroque, surreal and, in some measure, romantic at the same time. Whether the combination of weird angles, colour filters and Lászlo Vidovszky's music offers a satisfying experience or can be dismissed as kitsch will depend on the single viewer. Udo Kier has repeatedly singled out Psyché as one of the most interesting films in which he performed.
The final years of Gábor Bódy
Starting from 1980, Bódy founded an international magazine Infermental to spread awareness of how video and electronics would change the emerging media image. András Bálint Kovacs wrote about his endeavour in his article Gábor Bódy: A precursor of the Digital Age.1983 saw the release of what would be Bódy's third and final feature, The Dog's Night Song (Kutya éji dala). The story is relatively simple on the surface. A fake priest (played by Bódy himself) arrives in a mountain village, and together with an astronomer, he will affect everyone's life somehow. The film's title is derived from a dialogue in the film.
Why do dogs bark at the moon?
I don't know. Maybe they remember when the moon crashed, and the Atlantic sank. Or maybe they are just expressing the misery of being a dog.
Like in many of his shorts, Bódy used video footage in his final feature film. Substantial portions of the film are spent on different punk or post-punk bands like Vágtázó Halottkémek (The Galloping Coroners) and Trabant. The mix sometimes comes off as disjointed, and this is not recommended as a first venture into the director's oeuvre. It's worth seeing, but knowledge of Bódy's other works is recommended before one attempts this one. Gábor Bódy died in 1985 at the age of 39.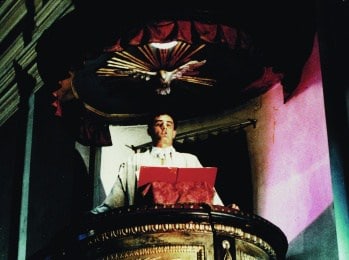 Gábor Bódy's three features are available at Eastern European Movies. They are highly recommended for anyone interested in inventive, groundbreaking cinema.