A highly successful festival for Film i Väst
On Friday, Film i Väst held their traditional press conference, presenting the films they are producing that are screened during this year's Cannes Film Festival. For the first time, there are four films in the competition where they were involved in the production. Triangle of Sadness, Boy From Heaven, Holy Spider, and R.M.N. There are two films in Un Certain Regard as well. Sick of Myself by Kristofer Borgli and Godland by Hlynur Pálmason. Östlund's new film was represented by the director, famous Swedish comedian Henrik Dorsin, and former Big Brother participant, model, and actress Carolina Gynning. Dorsin complimented Östlund on his excellent taste in picking actors.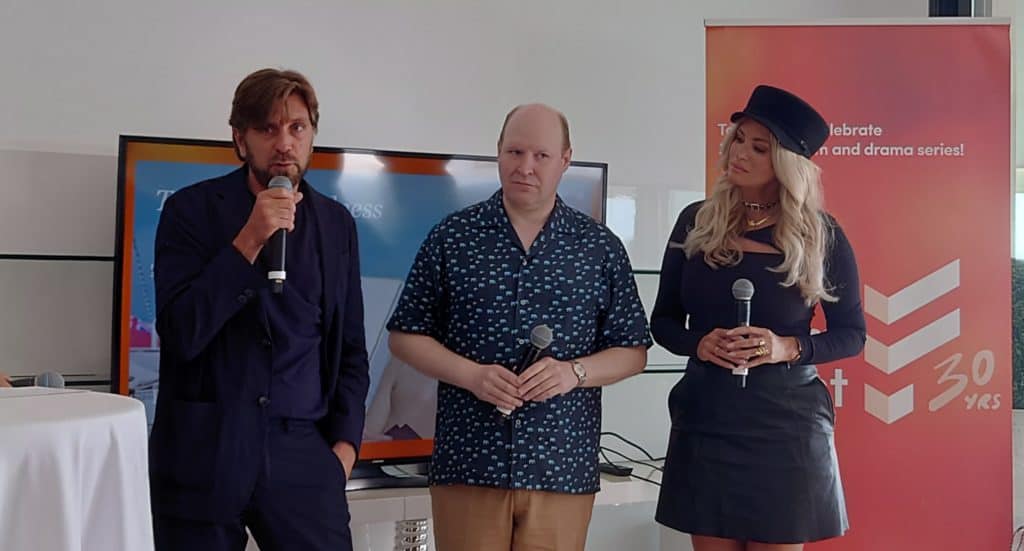 Asked about feeling any pressure after The Square, the director said that he was mainly worried about the technical aspects of the projection instead of possible comparisons with the 2017 Palme d'Or winner. The three discussed the number of takes and how the quality of a scene might decrease after take 20. Tarik Saleh spoke about his film Boy From Heaven, which depicts the mechanics of power in the Muslim world. Actors Zar Amir-Ebrahimi and Mehdi Bajestani represented Ali Abbasi's Holy Spider and discussed what they hoped the audience's reaction would be like. One of the most intriguing-sounding projects was Kristoffer Borgli's sophomore film, Sick of Myself. The director and actress Kristine Kujath Thorp ruminated about the risk of creating completely unlikable characters.
Upcoming projects were presented as well. Tillsammans 99 is Lukas Moodysson's sequel to the highly acclaimed Tillsammans (Together 2000). The new film is set 24 years after the original, and the commune is now reduced to only two people who live together. Since they feel isolated, they decide to contact the rest of the gang for a reunion. The Hypnosis, directed by Ernst De Geer, is a new project with Herbert Nordrum from The Worst Person in the World and Asta August. It's about Vera and André, who will pitch their startup business at a prestigious competition. Right before, Vera tries hypnotherapy to quit smoking, with a highly unexpected side effect.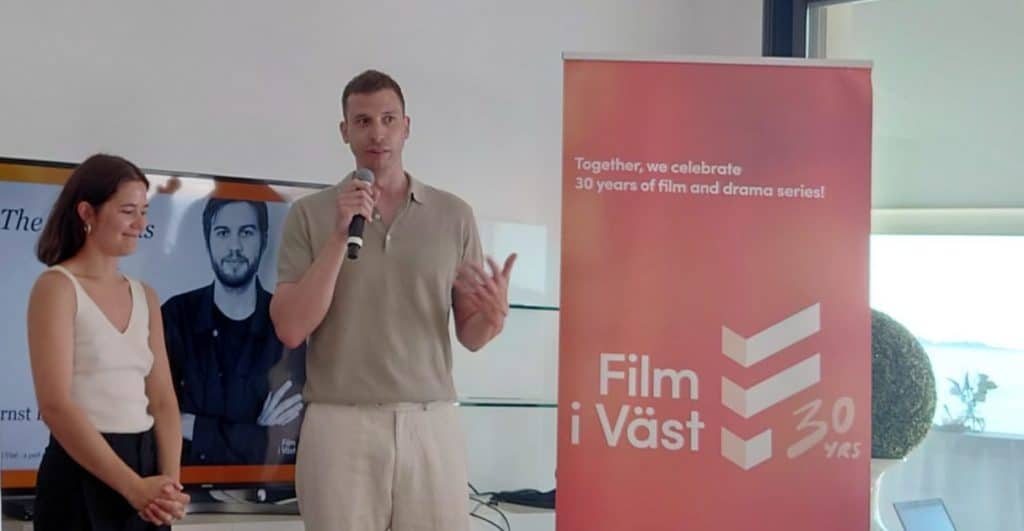 The most exciting upcoming project is the second film by Isabella Eklöf after her debut, Holiday (2018). Kalak. The film is about Jan, a family man and nurse who is on the run from himself after being sexually abused by his father as a teenager. Working in Greenland, he yearns to be a part of the collectivist culture and basically tries to fuck his way inside. Based on a true story. It's an adaptation of the autobiographical, award-winning novel debut by author Kim Leine et in Greenland. Shooting is set to start in September, with a premiere slated for next year.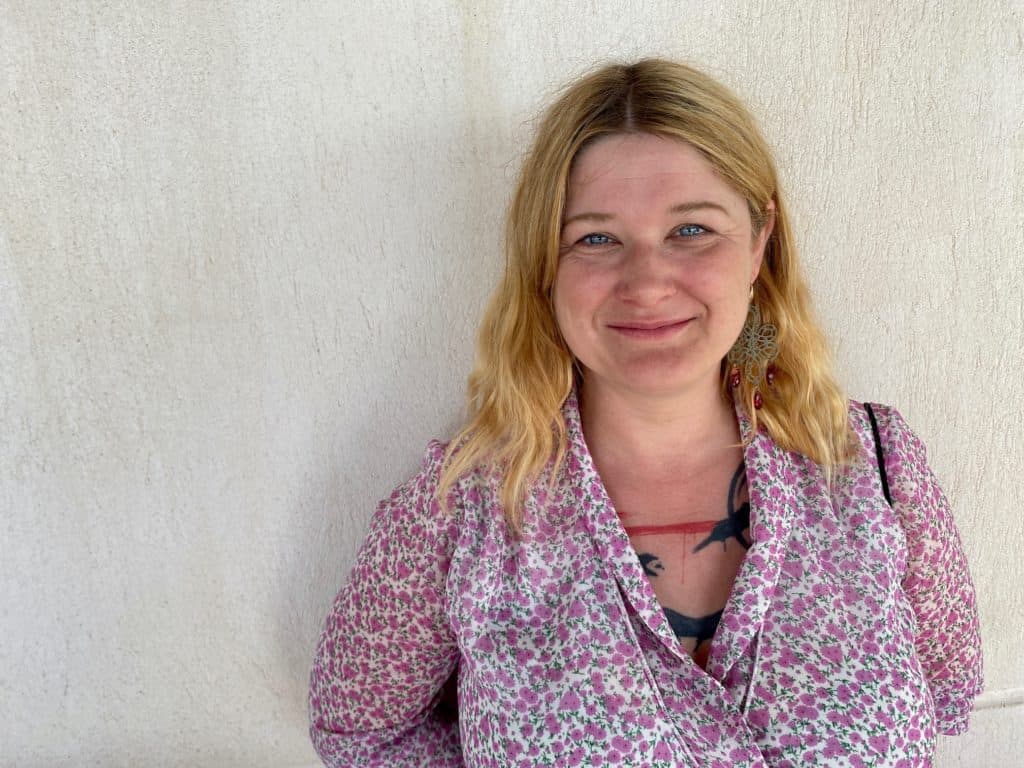 The films playing in Cannes will be reviewed soon on these pages.