Sick of Myself (Syk pike) is Kristoffer Borgli's second film after DRIB in 2017. Both films deal with the idea of being famous for whatever reason. In the new film, we meet Thomas and Signe, who are in a relationship that feels more like a competition than anything else. When Thomas has his breakthrough as a contemporary artist of some kind, Signe reacts with envy. She points out to their friends that his exhibition of stolen furniture is in an annexe of the space rather than in the main hall. This is not a couple who supports each other. To counter her hubby's success, Signe decides to take illegal drugs to make herself ill and thus get some attention.
Narcissists are the ones who make it.

Signe
We have already seen Signe faking a deadly nut allergy, but that was merely a sample of how nutty she is ready to act to become (in)famous. Unlike Julie in Joachim's Trier's competition film last year, Signe would proudly have the title The Worst Person in the World in her CV. That goes for her friends we also meet in the film. The film's original title is Syk pike, which means Sick Girl, a more telling way of describing a story where nobody ever seems sick of themselves, no matter how reprehensively they behave. In a way, they could be relatives to the individuals in the much weaker Fucking With Nobody.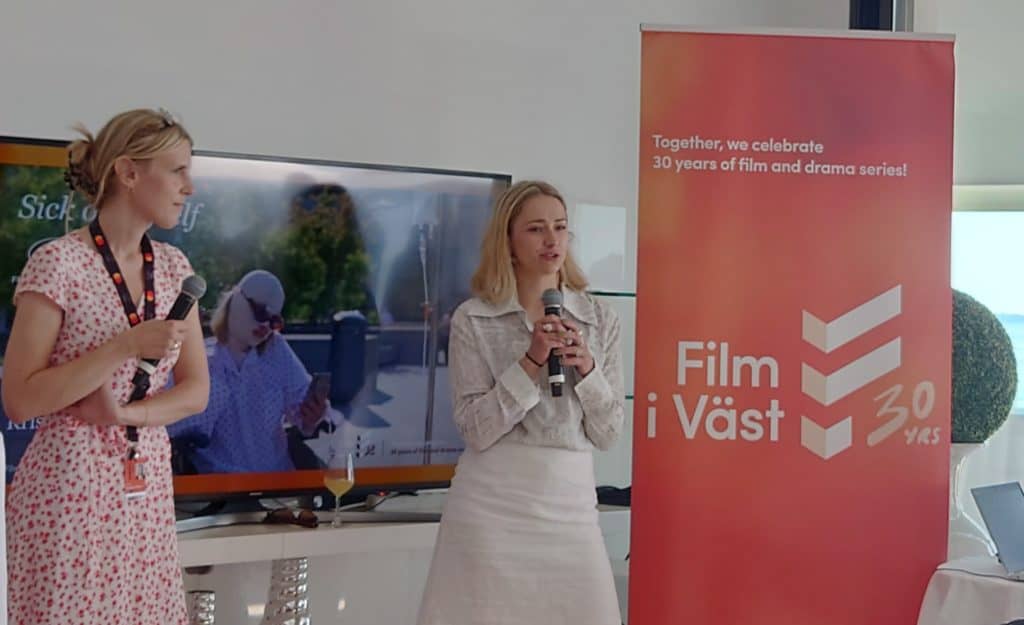 The film boasts a sharp script written by the director, but it's also delightfully cinematic not only for the frequent visual gags but for the overall style. This is, unexpectedly, one of the best films of the festival. The satire is on point, the comedy bits are hilarious, and it feels completely natural when the film goes into body horror territory. Kristine Kujath Thorp as Signe goes all in, portraying a highly questionable person. It's refreshing to see a female character with a clear agenda instead of one whining about being a bit player in her own life. It's a brilliant performance by an actress that will be interesting to follow in the future.
Am I Sick of Myself?
The couple is not unlike the model couple in Triangle of Sadness, but watching the films only one day apart, makes it abundantly clear how shallow Östlund's film is in comparison. Where Borgli cuts deep into his creations without attempting to make them likeable, the Swedish director never leaves the surface level. He doesn't attempt to develop the caricatural characters, who never perform the despicable acts taking place in Sick of Myself. Still, the latter film is constantly compelling while being uncomfortable to watch since the behaviour we observe is not that unlike what we may have done in one form or another. Making the spectator connect to the worst qualities of a character is a bold move.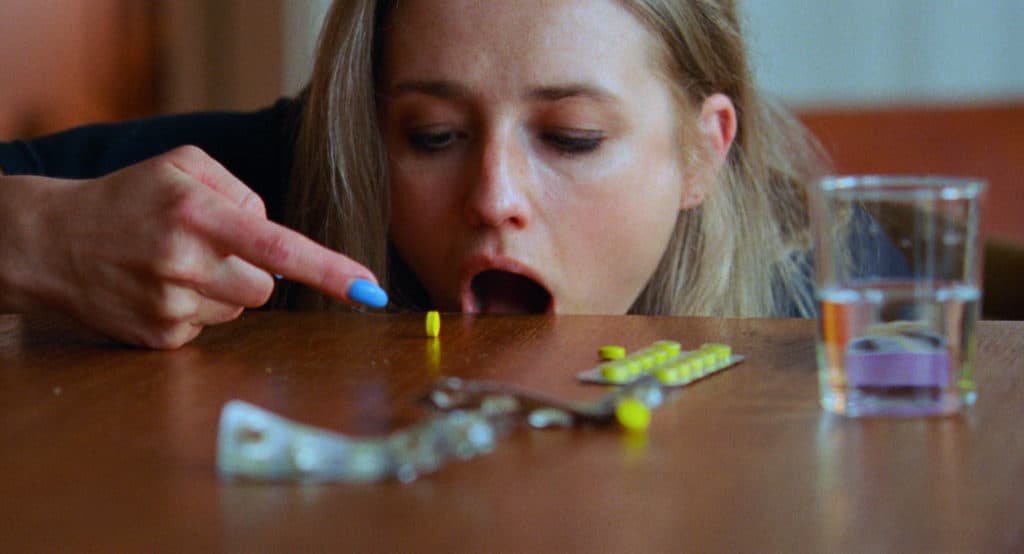 It is a far too common complaint from critics that they didn't manage to connect with a character. This film shows that they should be careful about what they wish for. Anders Danielsen Lie has an amusing cameo as a doctor, which is not professional appropriation since he is one in real life. That scene is a fantasy, and the border between reality and fantasy/daydreaming is occasionally toyed with, but not in a fashion that renders anything fuzzy or unclear. Sick of Myself is never as self-centred as its characters but remains hilariously entertaining and sublimely cringeworthy all at once. It will be interesting to see how the film is received once it reaches an audience and critics outside Cannes.