Eskil Vogt is a Norwegian screenwriter and director represented with two films in this year's Cannes edition. One as a director in Un Certain Regard, The Innocents, and one in the competition called The Worst Person in the World. (Verdens verste menneske), directed by Joachim Trier. Both are Swedish co-productions, which was true about Bergman Island as well. Eskil Vogt made his directorial debut with Blind in 2014. A story about a blind woman who doesn't trust her husband and has fears/fantasies about what happens around her. It was an attempt to create an ambiguous universe that was somewhat successful. Seven years later, he is back with a new creation.
The film's synopsis reads, "The Innocents follows four children who become friends during the summer holidays. Out of sight of the adults, they discover they have hidden powers. While exploring their newfound abilities in the nearby forests and playgrounds, their innocent play takes a dark turn, and strange things begin to happen." We follow a family that moves into a housing estate, including the two sisters, Ida and her older sister, Anna, who is autistic. The former will meet Ben, who turns out to have a sadistic streak that doesn't require any superpowers. Suffice it to say that the kids will live in their own world, which the grownups don't have access to.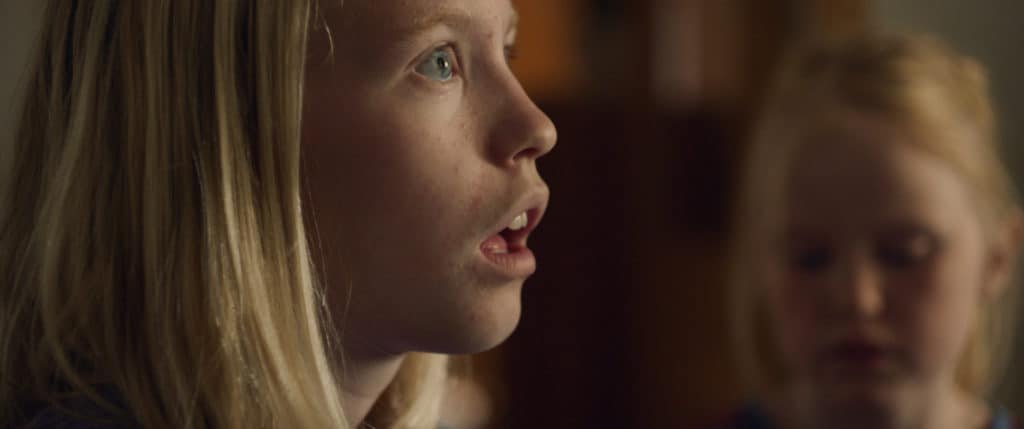 The Turn of the Skew
It's unclear if the title is supposed to be a nod to Jack Clayton's The Innocents (1961). It's hard to imagine anyone being oblivious to the title, but why invoke a far superior film? Well, Roy Andersson did the same at the end of A Pigeon Sat on a Branch Reflecting on Existence (En duva satt på en gren och funderade på tillvaron 2014). The angles might not always be the obvious ones. DP Sturla Brandth Grøvlen gets the task of lensing a film that mostly takes place under the sun (like Argento's ironically titled Tenebrae (1982), and he does whatever he can to imbue a sense of horror into the film. The nonde-script does him no favour, though.
The Worst Person in the World
Joachim Trier's film is far more ambitious. That is made clear at the outset since the film is, seemingly without irony, divided into twelve chapters, with a prologue and an epilogue. The story concerns Julie (Renate Reinsve), who we will follow for a few years. When we first meet her, she is close to 30 and unsure what to make of her life. She is in a relationship with the 15-year-old Aksel, who writes comic books. One evening, she crashes a wedding party and meets Eivind, and flirting ensues. When they leave each other hours later, they both take pride in the fact that they "didn't cheat". However, she will later dump Aksel for Eivind.
The script about this young woman is written by Trier and Vogt, who are both 47. What could possibly go wrong? According to critics, not much since many of them have heaped praise on the film. It's slightly puzzling with a work that is little more than a rom-com or even plays like an episode of Friends or Sex and The City. The nearest cinematic equivalent is, without doubt, Woody Allen, somewhere around Annie Hall/ Manhattan, even though he was merely eleven years older than Diane Keaton. The manner in which he attempted to dress up his comedy into a more "serious" (and later Bergmanesque) style is not so far from what Trier is accomplishing here.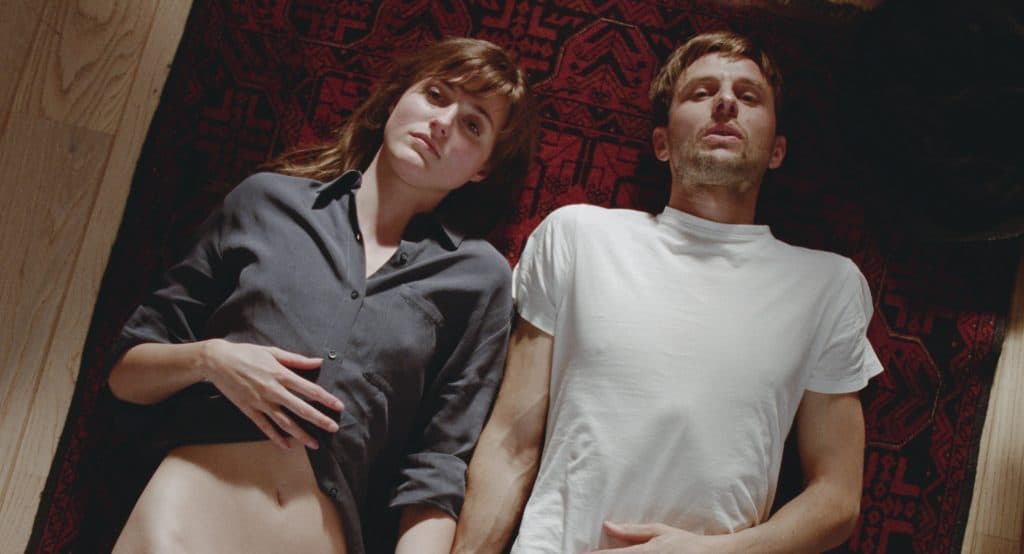 Joachim Trier – The Movie
The film has been called "an instant classic", and several writers have pointed out how accessible it is. The last point is definitely true. It's an extremely lightweight affair that, most of all, feels like the film version of a TV series. It would actually have made sense to name the film The Worst Person in The World – The Movie. Not only to set the bar for the film, but it would also work as a meta-ironic joke, possibly sending some spectators in search of the TV series. Towards the end, it seems that the writers felt that something was needed to anchor the levity, but they do it in the most hackneyed way imaginable.
Renate Reinsve won the Cannes actress award for her performance, which is a reasonable choice. She manages to breathe some life into a potentially irritating character. Apparently, she had some impact on the script as well. Julie is not stupid but disturbingly indecisive. She switches career paths constantly with glib excuses. Her change from studying medicine to psychology is rationalised by "that she is more interested in the mind than the body". Reinsve's performance is, in many ways, impressive. When it comes to the cinematic qualities, things get more nebulous. A scene where the whole world freezes while Julie runs through the city to find Eivind feels less like an effective moment than an illustration of the film itself.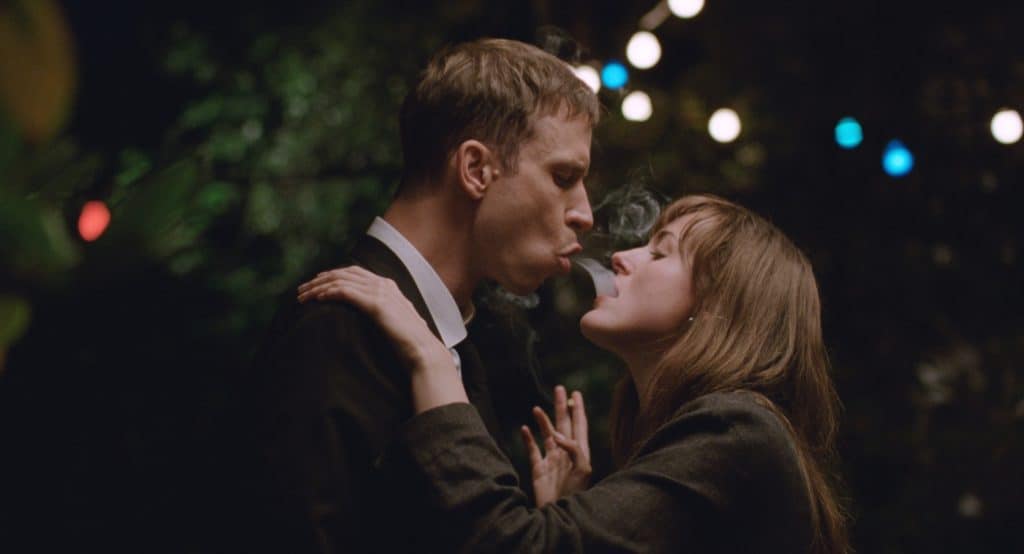 In the press kit, Trier gets the question if he can say "Julie c'est moi" à la Flaubert. The answer he gives is that there is some truth to that, even though the differences are evident. More troubling is that Julie's insecurity echoes the project that seems to have been approached with a certain amount of diffidence. There are some funny bits here and cute things there, but it comes off as little more than superficial gimmicks. The perfect spectator for the film is the one who wants to see a rom-com but still wants the cachet of watching something demanding. In that case, it's recommended to use the French title "Julie (En 12 chapitres)" to sound even more cultural.
Anyone who likes or dislikes this film could easily blame the other's opinion on their age. That's not necessarily the whole truth, but with age comes the insight that a life without decisions (whether they are appropriate or not) might lead in the direction of regret that you can't run away from. It's not about living up to some boomer's expectations. The phenomenon is beautifully illustrated in this Sparks song, which actually is an instant classic. For a review by someone younger than me, I recommend the piece by Marta Bałaga in Cineuropa.
.