In 2010 I visited the Hungarian Film Week for the first time. With only a few highlights like Question in Details (Köntörfalak 2010), it was evident that this was not the greatest year for Hungarian cinema. Then on one of the last nights, Poligamy, the debut film by Dénes Orosz, was screened, bringing smiles to many of our faces. Was it a brilliant, groundbreaking work that changed the face of cinema? No, but it didn't pretend to be either. In many ways, it's a rom-com about a couple that, after five years, is having a baby, but several twists are somewhat unexpected in this kind of film.
András (Sándor Csányi) has been in a relationship with Lilla (Kátya Tompos who also played the female lead in Köntörfalak) for five years. Now she wants a baby and is ready to withhold sex until it happens. András succumbs, and a month later, Lilla announces the pregnancy. One day when András comes home, he finds a stranger in the apartment. He has never seen her before, but she insists that she is Lilla. It turns out that his friends agree with her. He shows pictures of the stranger, and his best friend, Kornél, confirms that it's Lilla and wonders what's wrong with him. This is only the beginning of the complications that will ensue.
You ain't nothing but a Hound Dog.
While struggling to understand what is going on, he spends the day with this second Lilla. After a night of sex, András wakes up in the morning, only to find yet another Lilla next to him, and this one is taking theatre classes, whereas the original Lilla was a professor in the same class. The lessons revolve around Imre Madách's classic The Tragedy of Man, which we heard the original Lilla juxtapose with The Matrix. What is going on? Is he losing his mind? Is it a similar situation to the protagonist in La Moustache (2005)? In any case, András decides to take advantage of the situation and sleep with as many Lillas as possible.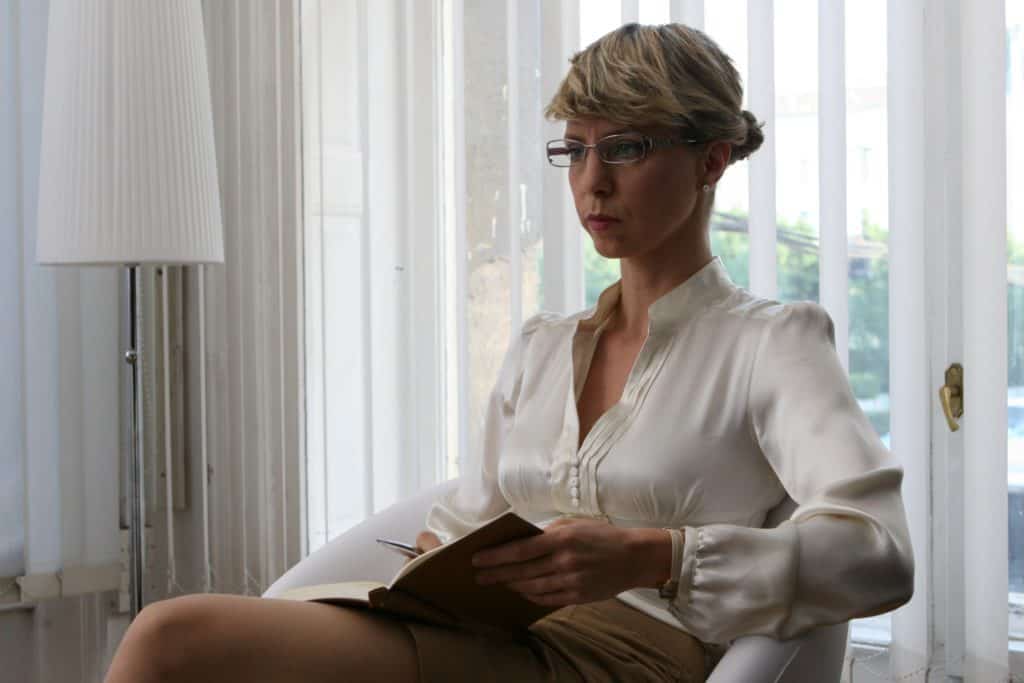 Poligamy Psychologist
András has been seeing a psychologist for a year (the consistently excellent Bori Péterfy), and she has always claimed that he is the most boring patient she ever had and even questioned his visits. Now, he actually has a serious matter to chew over with her. This is just the beginning of the funny variations that will appear throughout the film. With a running time of 85 minutes, there is no time to get pretentious. Still, this elegant work treats various ideas about relationships, fidelity and the question of Man's purpose in life with humour and sensibility. During an era when Hungary churned out comedies like S.O.S Szerelem (2007) and 9½ Randi (2008), Poligamy really stands out.
You ain't nothing but a Groundhog
Adám Fillenz lensed the film, and even though he doesn't get to flex his cinematic muscles as in the Kocsis films, some visual themes are still being used effectively. A wooden carving is only one of them. Besides the reference to The Tragedy of Man, there is also an allusion to Károly Makk's Liliomfi (1958) thrown in for good measure. Those possibly lofty references are not used in an attempt to make the film more cultural or whatever but fit the film perfectly. We are far away from The Worst Person in the World here. It's not the first film about a man stuck in a loop (Groundhog Day obviously comes to mind), but it's still original.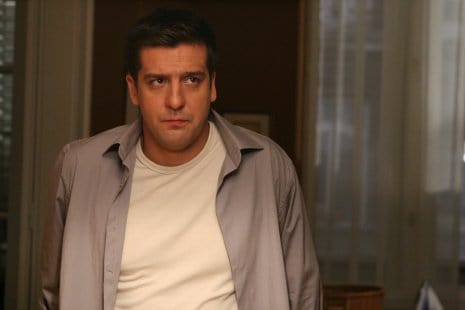 There will be no awards given for guessing how it all ends. Still, when the ending is accompanied by Anima Sound System's Csinálj sok-sok gyermeket, which is a guilty pleasure of mine, I surrender completely to this elegant, well-written comedy. Four years later, the director would reunite Csányi and Tompos for the LGBTQ-themed dramedy Coming out (2013)