Gentle (Szelíd 2022) is the second feature by László Csuja, following his debut Blossom Valley (Virágvölgy 2018). Gentle follows Edina, a bodybuilder who seems willing to go through anything imaginable to win the coveted Miss Universe title. Encouraged by her partner/trainer Ádám, Edina (portrayed by real-life bodybuilder Eszter Csonka) goes through a strict regime with food and semi-legal drugs. An opening text states that bodybuilding competitors lose 74 % of their fat mass and become severely dehydrated. It's all costly, and it soon becomes obvious that more money is needed. When Ádám fails to perform as a stripper, the breadwinning (or drug-winning) duty falls upon Edina, who starts working for an escort service.
As the Madame of the establishment explains, there won't be any penetration involved but merely muscle flexing for sad old men. When one client, Krisztián, turns out to be neither old nor particularly sad and has quite peculiar demands, he awakens something hitherto asleep in Edina, and a different kind of passion pierces through her tough exterior. Still, she is adamant about striving towards the Miss Universe title, despite clear signs that her health is waning. While the scenes of the training and at home are depicted in a nearly documentary fashion, the encounters with Krisztián have a more dreamlike or even oneiric feel, like the film brings the spectator and Edina out of the ordinary simultaneously.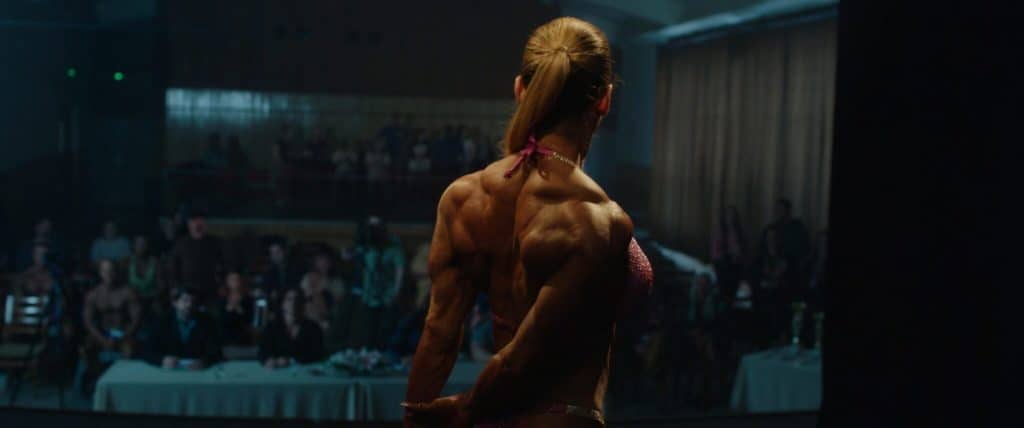 Gentle is co-directed by Anna Nemes, who simultaneously directed a documentary about four middle-aged female bodybuilders, one of them being Csonka. It's called Beauty of the Beast, but I haven't been able to watch it yet. I'm not sure exactly how the duties were divided between the directors, but I wouldn't be surprised if Nemes contributed to the documentary feeling of the training sequences. The cinematography by Zágon Nagy is largely unobtrusive but still efficiently creates the appropriate mood in the film, making the most out of the shoestring budget.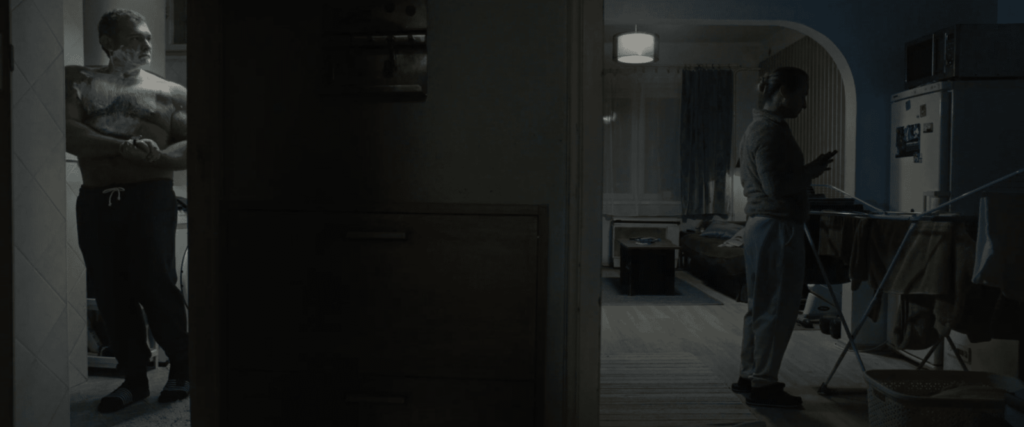 In one scene, Edina trains poses with her competition bikini. After finishing, Ádám says that she looks beautiful but then abruptly tells her to take off the bikini so it doesn't get sweaty. Later, she receives an unexpected call from Krisztián while Ádám is in the bathroom. The wall between the rooms is in the middle of the shot and becomes a reminder of the distance between them. Ádám feels more like a trainer than a partner, not least in a gym scene when he says that Edina moves like a robot with a broken chip. The camera stays close to Edina's body in a film that is a major leap cinematically for Csuja after Blossom Valley.