The Östlund Yacht cruises towards more gold
This week has been eventful for Ruben Östlund. On Monday, Triangle of Sadness won six Guldbaggen 1Guldbagge is English for Flower chafer. Prizes at the Swedish Film Awards. It won Best Film, Best Director, Best Supporting Actor (Zlatko Burić), Best Supporting Actress (Dolly de Leon), Best Costumes, and Best Make-up. The film had three more nominations, noticeably not for cinematography. On the red carpet, Östlund was asked what he would do if he wouldn't get any Oscar (The US equivalent of Guldbaggen) the following day, and the answer was that he would freak out. Then he told people to google the highly authentic youtube-clip when he and his producer, Erik Hemmendorff, were expecting an Oscar nom for Force Majeure (2015).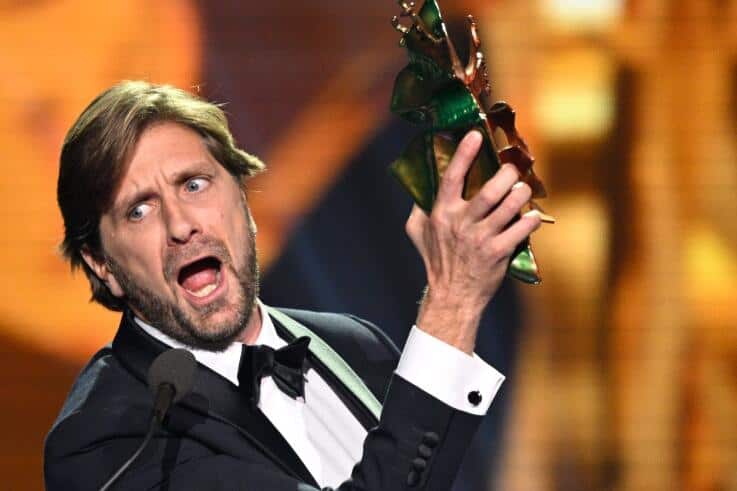 Triangle of Sadness wins awards?
Östlund said in the same interview that the best chance was for Dolly de Leon. Ironically, she was the one who didn't get a nomination. Instead, the film was nominated for Best Film, Best Director and, inexplicably, Best Script. He is not a favourite in either category. Today the news arrived that the film has been nominated for a César (The French Guldbaggen) in the Best Foreign Film category. Boy From Heaven, or Cairo Conspiracy as it's called, with an untranslatable pun, also got a César nomination in the same category. Incidentally, it won Best Script at the Guldbaggen Awards. Cairo Conspiracy was Sweden's contribution to the International Film Competition, but it failed to make it to the final five.
The César Awards will take place on February. 24. The Oscars will be held on March 12. It remains to be seen how successful Triangle of Sadness will be once it's time to give out the awards. In any case, the film has been a tremendous success commercially in France and The Netherlands. So far, it has not been as successful on its home turf. Maybe that will change after the Monday awards.