Here is yet another post that looks back on 2022 and its films. The time has come to cast some light on films that should actually remain in the shadows. It is not necessarily the worst films of the year, but at least works that were highly overrated or reached the highest Disapproval Factor for one reason or another. With no further ado, let's jump right into the 10 films with the highest Disapproval factor in 2022.
10. Lucky Girl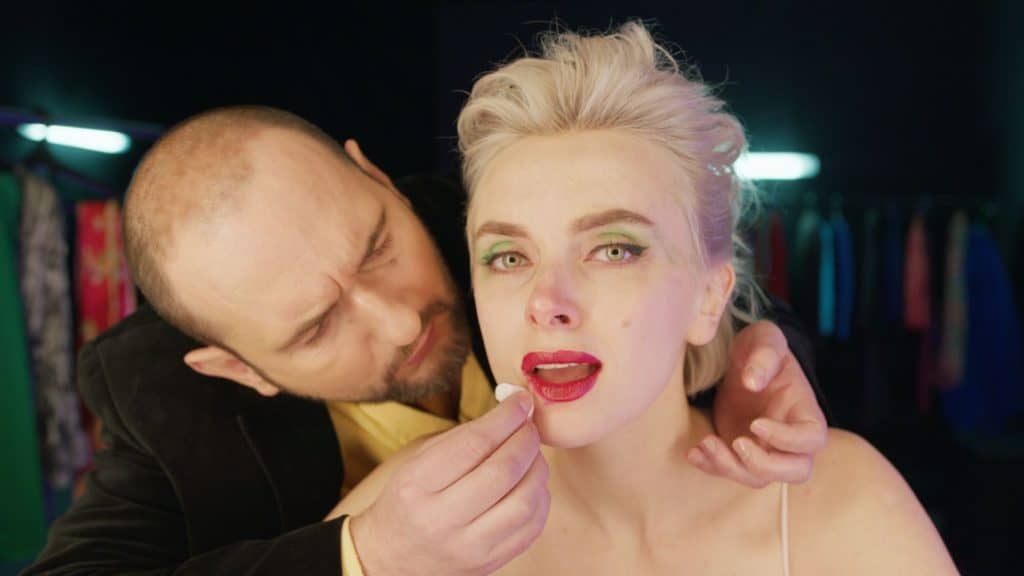 I was one of few people who didn't fall for When the Trees Fall at the Berlinale in 2018. Marysia Nikitiuk's film won several awards that year. Now the director is back with Lucky Girl. Nina is the host of a popular T.V. show. She is rude, selfish and merciless to guests and spectators alike. Then at the height of her success, fate strikes in the form of cancer. The story is based on the producer, Yanina Sokolova, who went through a similar experience. It's an attempt to show a woman who is transformed by her experiences but comes through as a misjudged film in every way, including its half-baked aesthetics.
9. R.M.N.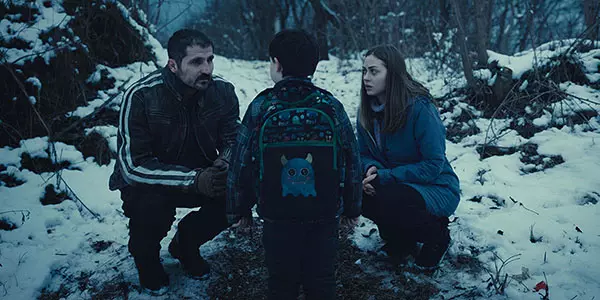 I've never been a fan of Cristian Mungiu, who always comes off as fake to me. That feeling has stayed with me ever since his Cannes winner, Four Months, Three Weeks, and Two Days in 2007. R.M.N centers around Matthias, who has returned to Romania after an extended stay in Germany. Now he wants to be involved in his son's upbringing and challenges the mother's methods. When his former lover hires people from Sri Lanka to work in her bakery, the tension grows, and the previously hidden racism rears its ugly head. This culmination will be far too evident in a lengthy town meeting towards the end.
Granted, the film is not as ugly and obvious as his compatriot's Berlinale winner last year. However, it's still Mungiu playing for effect, as usual, and the ending is difficult to bear. The saving grace of the film is that it was the only film at Cannes last year that contained Hungarian dialogue.
8. Stars at Noon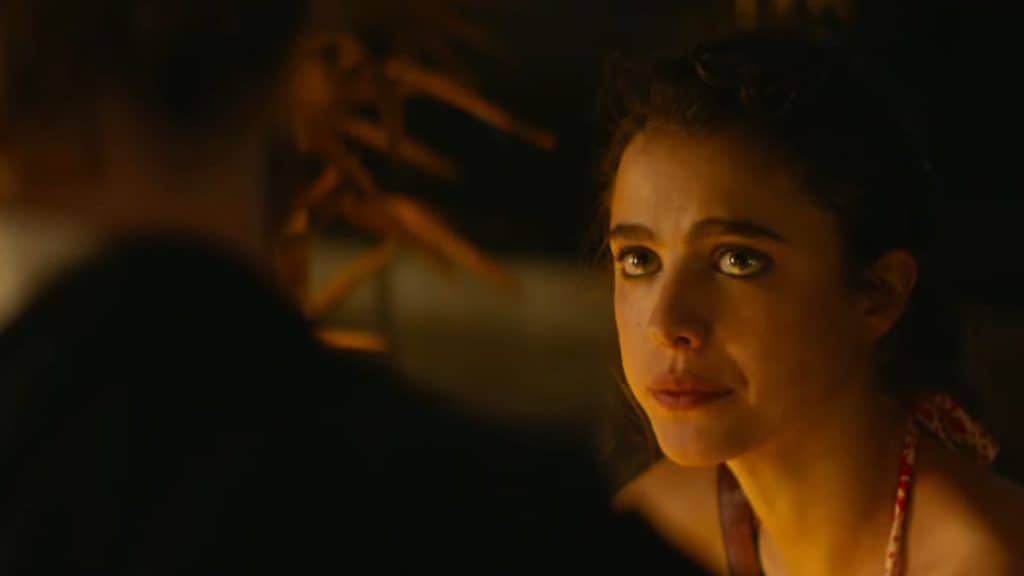 Claire Denis presented two films in 2022. At the Berlinale press conference for Avec l'amour et acharnement, she was asked if it would be possible to present Stars at Noon at Cannes. She answered that there was no way it would be ready by then. Nevertheless, the film appeared at Cannes, ready or not. Margaret Qualley portrays a journalist stranded in Nicaragua who now mostly seems to have sex for money. There's not much of a plot in the film, which is reportedly due to problems during the production rather than an artistic choice. Fans of Qualley who wants to see a lot of her will have a head start to appreciate this long-winding film going nowhere.
Stars at Noon won Grand Prix from the jury headed by Avec L'amour et acharnement star Vincent Lindon.
7. Feast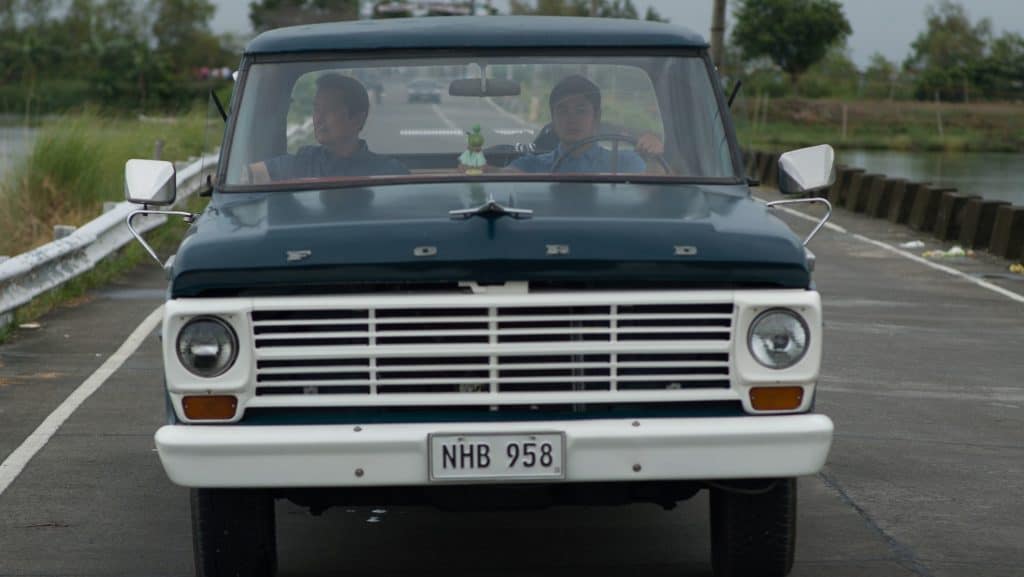 Brillante Mendoza won the Best Director Award for his beloved Kinatay in 2009. Now he was back with Feast, which had its world premiere at the Warsaw Film Festival. This story about how a hit-and-run accident affects two families is a horrendous decline in quality for the director. I hadn't seen any film by the director since Ma' Rosa in 2016, but now everything you associate with the director is sorely gone.
6. Nope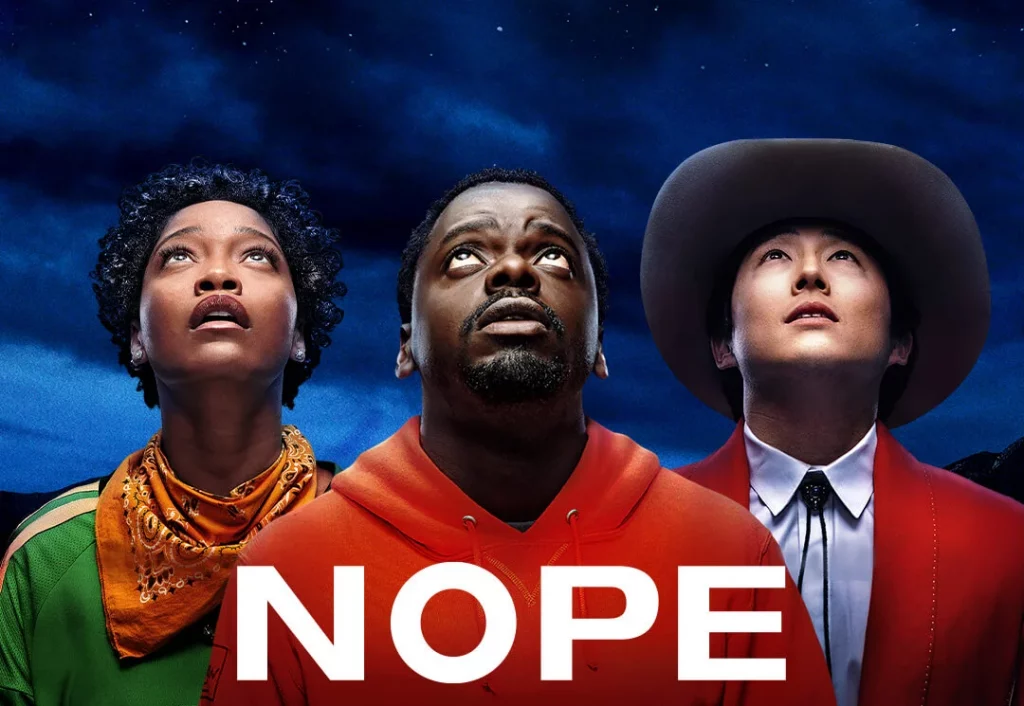 One of the biggest mysteries to me in recent years is the career of Jordan Peele. He has made three films, neither of them that are great, and all of them littered with inconsistencies. The fact that Get Out! (2017) made it to the Sight & Sounds film list clearly indicates the level of the current film culture climate. Nope is Peele's latest offering, and it's his most expensive film so far, with cinematography by Hoyte van Hoytema. The story about two siblings running a farm that supplies horses for film projects is supposedly a satire of the modern world and its need for spectacles. If anyone doubts that, it's already present in the opening title.
As always with Peele, the script seems to be based on several disparate ideas. Then comes the question of how to create a scenario that works. Nowadays, that part seems to be forgotten. Even if Peele is one of the worst sinners in releasing films whose scripts are a jumbled mess, he is far from alone. What happened to script doctors? Aren't there any people around anymore who can put their foot down and say, "This needs more work"? NOPE runs out of steam very early during its excessive length, and it doesn't even look very good. Hoytema's talent is wasted here, but that is the least of the film's problems.
5. The Northman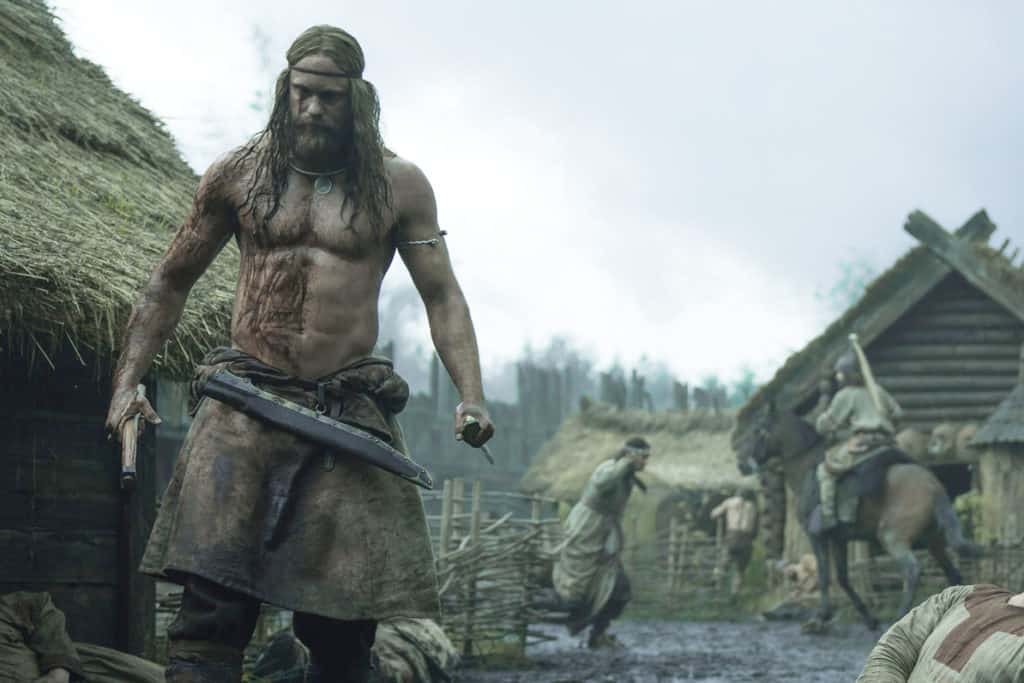 Robert Eggers has also made three films. The difference with Peele is that his first film was not an immediate hit. The Lighthouse was, though and paved the way for the over-indulgent mishmash called The Northman. I explained why I disliked it so much in my review.
4. Three Thousand Years of Longing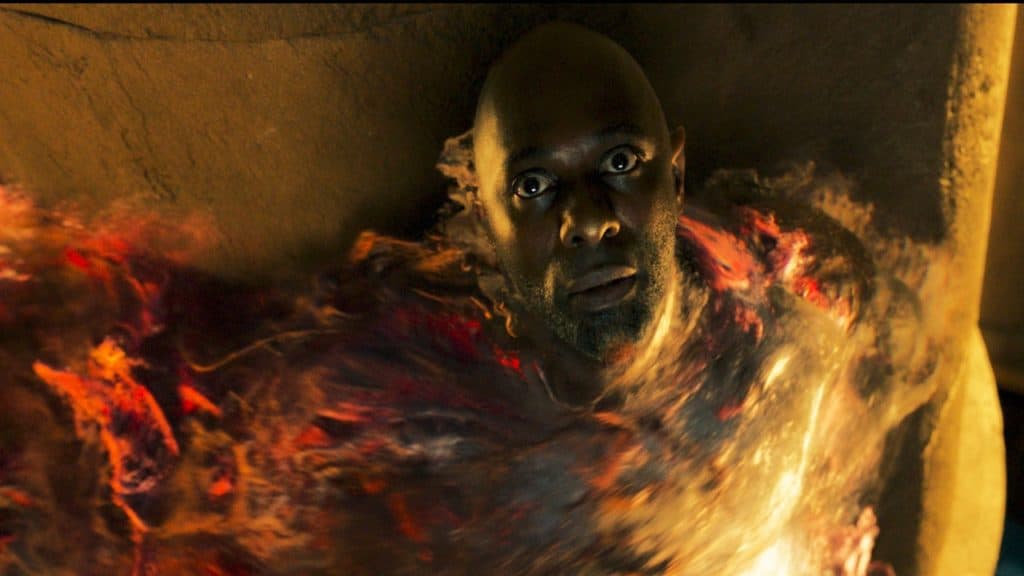 George Miller's latest film was screened at Cannes, but it never occurred to me to watch it then. At a later stage, I hadn't seen a film in a while, so I decided to give this one a chance. 1My Swintonometer was defective at the time. It's the story of a narratologist (Swinton) who, during a trip to Istanbul, happens to get in touch with a Djinn who grants her three wishes. To prove that he is a real Djinn to the sceptical scholar, he tells tales that go as far as three thousand years back.
If some of my other choices might seem controversial to some, I can't imagine that anyone would be surprised to see this one on the list. The stories are bland, there is no concept that works, and the film boasts awful-looking effects. If it hadn't been my first film in months, I would have left the cinema early, but now I could only wish for the film to end as soon as possible. As far as I've seen, it was universally derided. It should under no circumstances be confused with the excellent Three Thousand Numbered Pieces.
3. Frère et Sœur
There was a time when I was looking forward to a Desplechin film. His early films were great, but more recently, his films have become more and more challenging to watch, let alone defend. That being said, I was among the few who liked his 2021 film Deception, with a typically excellent portrayal by Léa Seydoux. Frère et sœur was the 2022 offering at Cannes, revolving around two siblings played by Melvil Poupaud and Marianne Cotillard. The film begins with a freak accident which might be an apt description of this work that constantly feels overwrought, not least when it comes to Poupaud's overacting.
He was excellent with Raoul Ruiz as a child actor and even later, but with other directors, he tends to spiral out of control. Another example is Ozon's Grâce à Dieu in 2018. The siblings may shout and cry and argue, but nothing rings remotely true, and there was an audible sigh of relief at the press screening when the ordeal was finally over.
2. Triangle of Sadness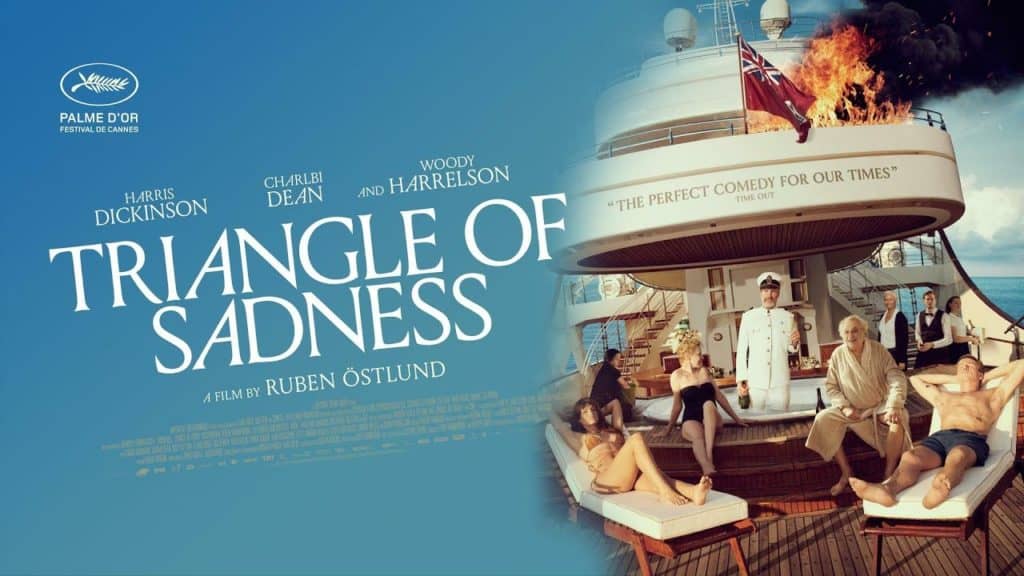 First, there was a square, now a triangle. Will Ruben Östlund ever be able to get out of this geometrical vicious circle? I've already written about the film twice, once in my Cannes review and later in comparison with Godard's Film socialisme. That covers what I have to say about the film.
1. Boy From Heaven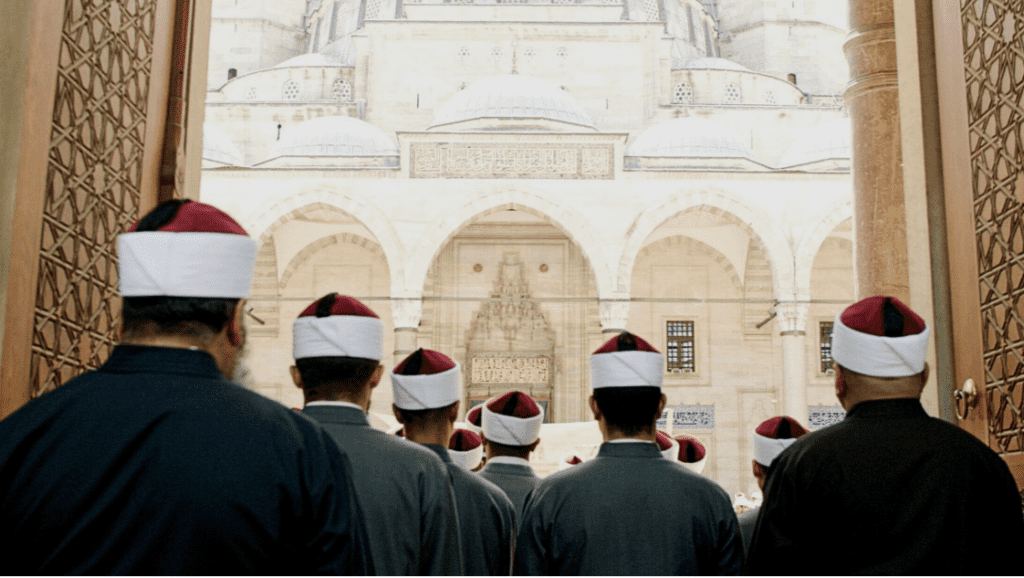 The fact that I saw three films on this list on the same day (and one of them the night before) implies that those days were no cinematic highlights. That is undoubtedly true about Tarik Saleh's Boy From Heaven, which uses the old rule, "Tell, don't show", in its conspiracy tale about the Muslim world. The international title after Cannes seems to be Cairo Conspiracy. Whatever the title, the film is still as dreary and talkative as before. Read about how fed up I was about it in the Cannes review.