When Russel Mael of Sparks attended film school at UCLA, he made a French New Wave spoof called "Très Sérieux." One of the participants was a musician friend, Earle Mankey, but in the opening credits, his name read "Jean-Paul Mankey. That was an obvious reference to Jean-Paul Belmondo, who passed away this week at the age of 88. Belmondo has over 90 acting credits. He appeared in art movies as well as more commercial fare. What was unusual in his case was that the former preceded the latter. He played in Claude Chabrol's A double tour in 1959, but the subsequent year he played the lead in Jean-Luc Godard's À bout de Souffle.
The two characters shared the same name, Laszlo Kovacs, even though they were not the same. It was merely an in-joke on Godard's part. With À bout du souffle, Belmondo became an instant icon. The film was both an arthouse and a commercial success. Something that was not that uncommon in the sixties. It might be easy to forget how bankable names like Godard and Antonioni were at the time. In 1966, The producer Georges de Beauregard was in financial difficulties and asked Godard to make a film for him to make some money. A scenario that sounds like it comes through the looking glass today when arthouse directors constantly fight to get money for their projects.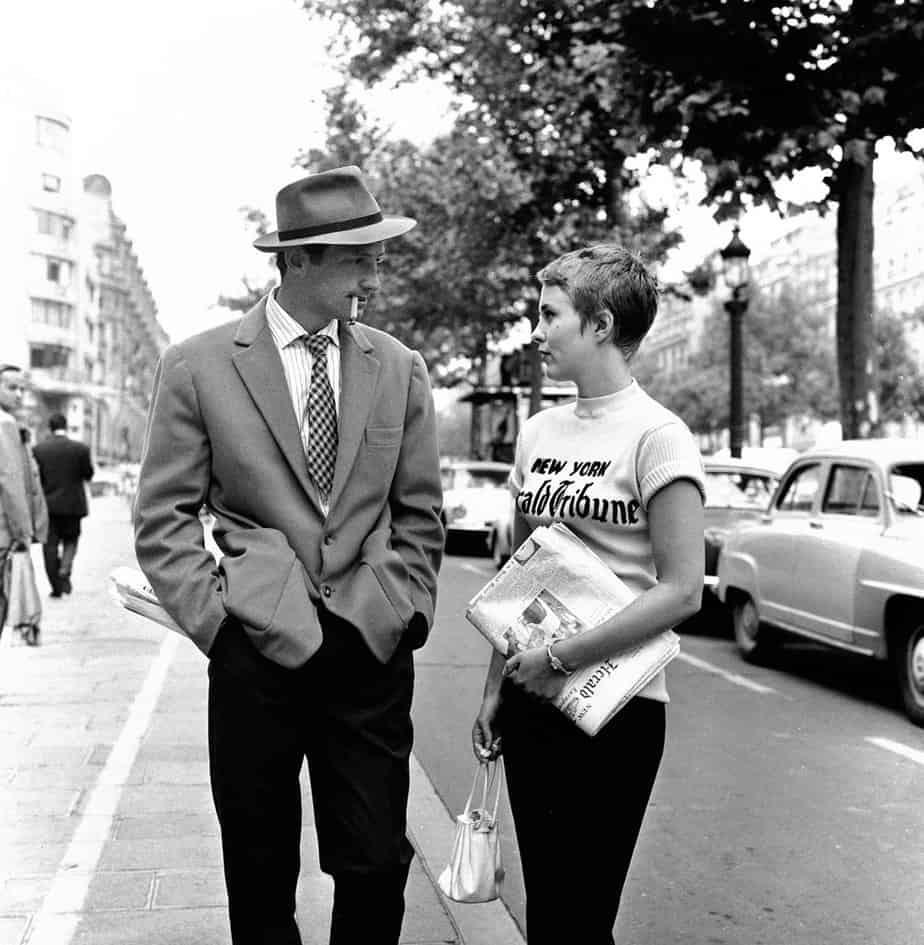 Belmondo made numerous films with well-known directors. He worked three times with Jean-Pierre Melville (who had an amusing cameo in À bout de souffle), most memorably in Le Doulos (1962). Other roles included parts in films by prestigious directors such as Vittorio De Sica, Peter Brook and others. However, with time Belmondo's real passion came through: To act in adventure films that required a high degree of physical activity. Famous for performing many of his stunts himself, he became a household name in films like Borsalino (190), Le Casse (1971) and L'Animal (1977). In the latter, he portrayed a stuntman, and Raquel Welch had a memorable turn as his stuntwoman wife. All of them were tremendously successful.
Jean-Paul Belmondo meets Alain Resnais
In the middle of all this, Belmondo landed a role in Alain Resnais' Stavisky...(1974). It even went further than that. Just like Adam Driver in Annette, Belmondo became one of the film's producers that depicted the rise and fall of the famous swindler Serge Stavisky in the thirties. The choice of Belmondo in the titular part raised some eyebrows. Why would an "intello" like Resnais utilize a famous "name actor" like Belmondo? Initially, the actor was cautious as well, but once he understood the director's intentions, he became quite enthusiastic. Since Stavisky was such a public figure, the idea of him being interpreted by another public figure appealed to Resnais.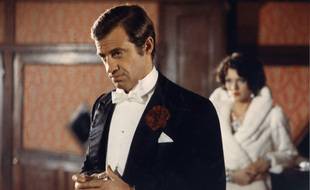 Other big names were brought in to support Belmondo, such as Charles Boyer, who Resnais always wanted to work with, and Francois Perier. With Sacha Vierny's cinematography and the music by Stephen Sondheim (his first soundtrack), the film is quite elegant, and Belmondo fits perfectly with this aesthetic. What attracted Resnais to Stavisky was the discrepancy between his life impulse and what he described as an inexorable thrust towards death. The seductive charm of the character certainly comes through, but so do the dark sides as well in a marvellously nuanced performance. The film was successful outside France with both critics and the audience. In France, it was a box office success but received mixed reviews.
Stavisky… was restored in 2018 and is well worth seeing. One could note that the purported difference in intellectual stature that critics saw between Resnais and Belmondo were artificial at best. Resnais had a diverse taste and would use composers as different as Henze and Penderecki on the one hand or John Kander and Mark Snow on the other. He also lamented the fact that he couldn't make an adventure film. When Belmondo visited Sweden to promote Hold-Up (1985), he confirmed that he was mostly known for films like Pierrot le Fou (1965) in some countries, whereas the French audience knew him through his more commercial fare. He made it clear that those were the ones closest to his heart.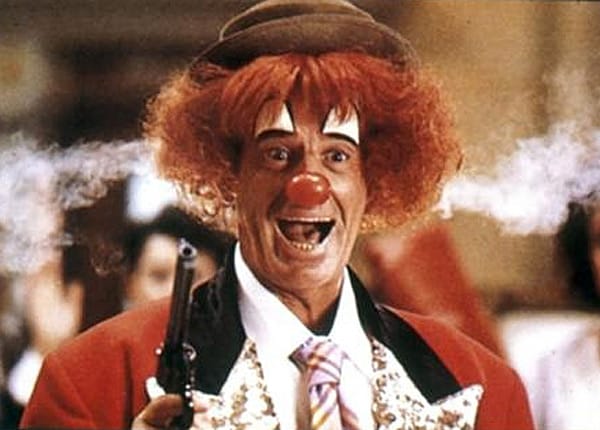 Later, he won a César Award for his role in Itinéraire d'un enfant gâté (1988) by Claude Lelouch. The two would reunite in Les Misérables (1995) variation, where Belmondo was praised for his double role. In 2011, he received an honorary, Palme d'Or. He is sure to be remembered for a long time, especially since many of his films are now available in restored versions.