Kolorádó Kid (2010) was directed by András Vágvölgyi. It's largely set in the fifties and is one of many Hungarian films that deal with 1956 and its aftermath. The main character is Béla Kreuzer (Zsolt Nagy) – a loader and gambler – who is handcuffed and arrested one day in 1959. He is placed in detention, and at first, he thinks this is because of his dubious activities on the racecourse, but it soon turns out that the reason is his participation in the revolution in 1956. The prosecutor asks for capital punishment, but the judge opts for a sentence of 15 years in jail, which Béla Kreuzer serves to the last day.
The film jumps around in time, and we will see the events in 1956 which led to Béla's arrest. However, the film begins in a noirish fashion when a Buick with a British journalist crosses the border to Hungary. His name is Noel Free, and the day is the 26th of October, 1956. Three days after the Hungarian uprising began. Then we encounter Béla and his gang of friends. Béla rigs the race with a trick from a film made in the same year as the events occurred. He is hardly a hero of any kind but merely a punk. He meets Iskiné (Lilla Sárosdi) at the reburial of László Rajk 6th of October, and sparks start flying.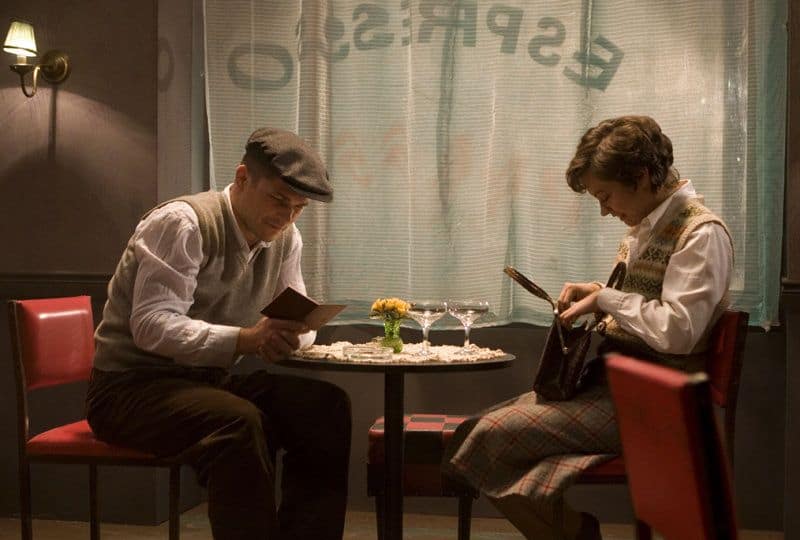 The film is dedicated to the writer István Eörsi, whose prison diary was the basis for the script, penned by the director. He also used a dossier containing a report from a prison informant. Still, Vágvölgyi's alias might be Noel Free as well since he mixes historical facts with fiction elements in an inspiring way. There is no lack of films covering this period. Among the best ones are Eldorádó (1988) and Time Stands Still (Megall az idö 1982), which were both written by Géza Bereményi. It's difficult not to think of those films while watching Kolorádó Kid, but Vágvölgyi adds several unique elements for him and keeps the film vibrant.
Who is the Kolorádó Kid?
After some adventures, Béla and his friends decide to leave Hungary. Upon reaching Vienna, the group sits in a café. They ask to hear a Hungarian radio channel, which happens to play Oly távol messze van hazám (My homeland is so far, far away) which makes everyone in the group change their mind about leaving Hungary except Joli, portrayed by Adél Jordan in her usual no-nonsense style. Some have criticised the scene for being clichéd, but it actually points out how much emotions play a part in human decisions rather than ideology or other things. Noel Free serves as a narrator in certain parts of the film and becomes a protagonist, as well.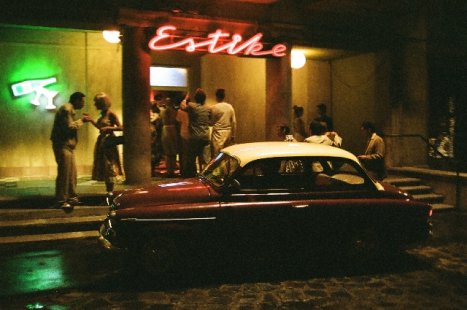 The film has several virtues. It looks good, thanks to the production design and the cinematography by Dávid Lukács. Wanda Kiss' editing is perfect, as always. The acting is also top-notch, from Nagy and Sárosdi to Jordan and Tibor Gáspár as a prison inmate. It's all held together by Vágvölgyi's writing and directing. Kolorádó Kid was presented at the Hungarian Film Week in 2010, where it won awards for production design (Tamás Banovich) and best genre film. I was part of the foreign critics' jury for the Gene Moskowitz Award, but my vote for the film didn't help. That prize went to Szabolc Hajdu for Bibliothèque Pascal instead.
Kolorádó Kid is available on Videa but only without subtitles. At the moment of writing, I'm unaware of any subtitled copy. Maybe that situation will change.