Yesterday, there was an event at the Atlantic cinema in Warsaw where two films by Jerzy Skolimowski were screened. Deep End (1970) and EO (2022). There was a meeting announced with the director between the films. At the last moment, the audience was told that he had fallen ill and that the meeting would have to be over Zoom instead. Here is a brief account of what was said during the Q&A.
1970 saw the release of two Skolimowski films. He mentioned The Adventures of Gerard (1970) in unflattering terms saying that not even Claudia Cardinale's beauty could save it. Talking about Deep End, it seems he spent more time in London than necessary (most of the film was shot in Munich, and the restored print that was screened, came from Bavaria, as well). Through the female lead Jane Asher's former relationship with Paul McCartney, he got to meet him and other Beatles members. When it comes to Deep End, he thinks it has aged very well but expressed concerns about a current restoration where he thought some parts were too bright. Something he managed to change when being consulted about it.
When he got a question about his collaboration with Andrzej Wajda, Innocent Sorcerers (Niewinni czarodzieje 1960), the answer was that it happened when he met Wajda and was very frank and critical about the script. When Wajda asked if he could make a better one, he spent an entire night writing a draft. Wajda liked what he read and decided to continue writing the script with Skolimowski. The finished film was criticised by the communist government for hilarious reasons.
When it comes to EO, Skolimowski revealed that there were problems with the cinematographer. The assigned one was Michał Englert, who got sick after a few days of shooting. All other "big names" were occupied. Then Englert recommended Michał Dymek, born in 1990. About their first meeting, Skolimowski said he was his usual frank self and started criticising what he didn't like in Dymek's earlier films. The latter took the criticism well and argued for his own point. Soon it was clear that this could be a fruitful collaboration. About the shooting, he said that he encouraged Dymek not to limit himself, and eventually, the two would spar with each other coming up with radical suggestions.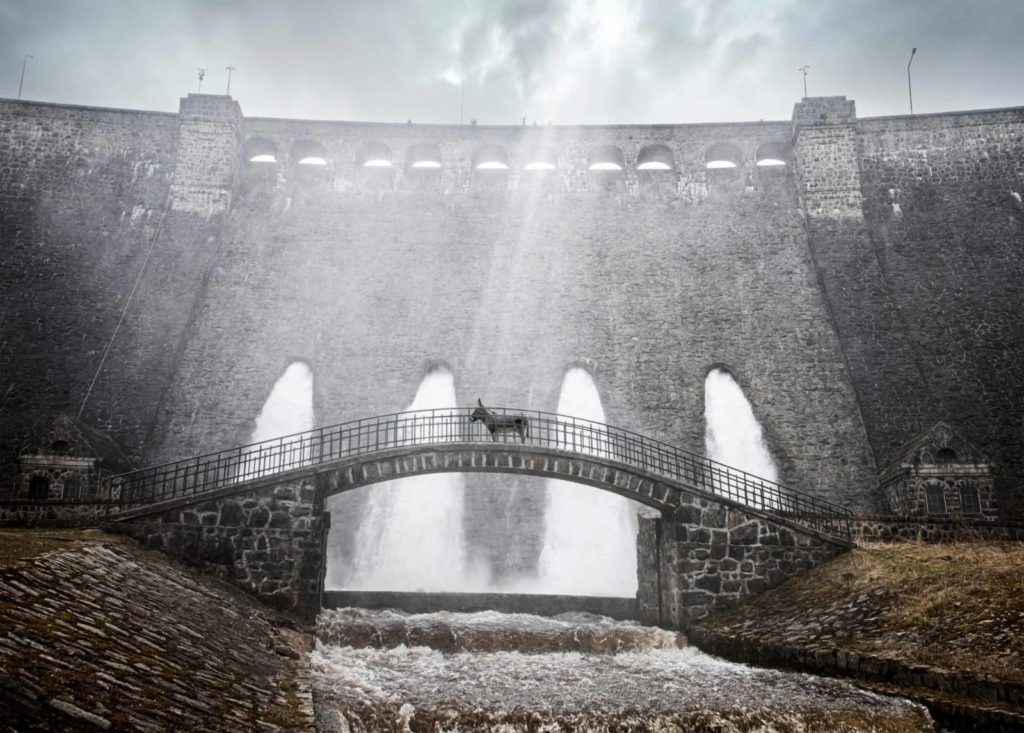 Jerzy Skolimowski about the Oscars
Someone asked what the Oscar ceremony was like, and the answer was "boring". "Panie Jerzy", as he was constantly referred to during the Q&A, said that he didn't even prepare a speech since it was apparent which film would win. He added that all five nominated films were Oscar-worthy in his mind, but he had an extra sentiment for The Quiet Girl.
When asked about the upcoming The Palace, which he co-wrote with the director Roman Polanski, he said that he had seen the film and found it funny and sharp. He added that all the actors (Mickey Rourke, John Cleese and others) were all great. He also said that he felt that the film is Polanski's comments on the situation he is in now.
When it comes to new projects, the feeling was that his admirers shouldn't keep their hopes up. He talked about how tough it is to shoot a film. "You get up at five in the morning and work until midnight." He also mentioned that he has a second profession as a painter and said he has an upcoming exhibition in Warsaw this spring. However, his favourite way of making money was acting. Even though the meeting was over Zoom, the director was visibly moved by the spectators' attendance and cheers. Even if I had preferred the director being present, it was still a memorable evening with one of the greatest directors alive today.