2023 is the first year of the Quinzaine des cinéastes, formerly known as Quinzaine des réalisateurs. The English translation, Directors' Fortnight, remains the same, though. It's a section that has housed many great films over the years, which is evidenced by the teaser film that plays each year before the screenings. Today, this year's selection was announced. Anyone reading my hopeful predictions will already have noticed that none of them ended up in the final selection. Apparently, the rules for inclusion in the Quinzaine have changed this year. The new head of the section, Julian Rejl, explains the new situation.
"The rules for entry to the Fortnight have changed: with an emphasis on the big screen experience, any film is eligible as long as those behind it commit to a cinema release in France instead of going straight to a streaming platform or television. This is our way of supporting the work of distributors and exhibitors, and it speaks to a wish for film lovers to continue to discover films together."
Quinzaine des Cinéastes in a Full Strait Jacket
So, suddenly the Quinzaine section is bound by the same rules or strait jacket as the official selection of the festival. Demanding a French film release will narrow the field of choice considerably. Another thing that Julian Rejl said is that they avoided big names. That makes the inclusion of Cédric Kahn (opening film) and Michel Gondry particularly puzzling, and to include the ubiquitous Hong Sang-Soo feels even weirder. The selection is as follows;
VALE ABRAÃO (Val Abraham / Abraham's Valley)
by Manoel de Oliveira
Special screening
LE PROCÈS GOLDMAN (The Goldman Case)
by Cédric Kahn
Opening film
AGRA
by Kanu Behl
L'AUTRE LAURENS (The Other Laurens)
by Claude Schmitz
BÊN TRONG VỎ KÉN VÀNG (Inside the Yellow Cocoon Shell)
by Thien An Pham
First feature film
BLACKBIRD BLACKBIRD BLACKBERRY (Merle merle mûre)
by Elene Naveriani
BLAZH (Grace / La Grâce)
by Ilya Povolotsky
First feature film
CONANN
by Bertrand Mandico
CREATURA
by Elena Martín Gimeno
DÉSERTS
by Faouzi Bensaïdi
IN FLAMES
by Zarrar Kahn
First feature film
LÉGUA
by Filipa Reis & João Miller Guerra
LE LIVRE DES SOLUTIONS (The Book of Solutions)
by Michel Gondry
MAMBAR PIERRETTE
by Rosine Mbakam
RIDDLE OF FIRE (Conte de feu)
by Weston Razooli
First feature film
THE FEELING THAT THE TIME FOR DOING SOMETHING HAS PASSED
by Joanna Arnow
First feature film
THE SWEET EAST
by Sean Price Williams
UN PRINCE (A Prince)
by Pierre Creton
XIAO BAI CHUAN (A Song Sung Blue)
by Zihan Geng
First feature film
WOO-RI-UI-HA-RU (In Our Day)
by Hong Sang-soo
Closing film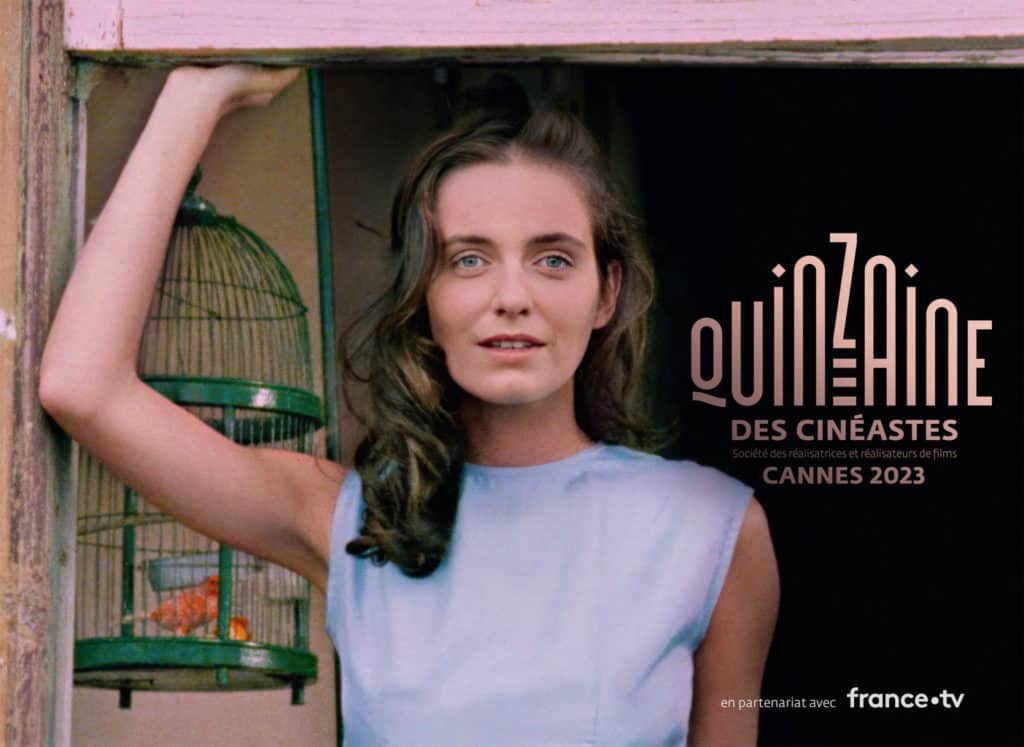 The obvious highlight is the restored version of Manoel de Oliveira's masterpiece Val Abraham. Leonor Silveira will be in Cannes for the event. Apart from that, the selection contains six first features. There are some well-known names, as well. Faouzi Bensaïdi featured in the Un Certain Regard section for his first feature Mille Mois in 2003. Portuguese duo Filipa Reis and João Miller Guerra had their first feature, Dijon Africa, at the IFFR in 2018. Otherwise, there don't seem to be that many things to be excited by. That might change once more facts about the films become known.