Mighty Flash (Destello Bravío), written and directed by Ainhoa Rodríguez (who is interviewed here), was one of the biggest surprises at this year's IFFR. This is the director's first feature (no lack of debutants in this year's edition), but her shorts have received numerous awards at different festivals. The film is set in the southwest corner of Spain in a town called Extremadura, not far from the Portuguese border. Time seems to stand still in this part of the world. Old patriarchal values are being kept, with nobody asking why. The key protagonists are various women who are in different states of frustration.
Cita suffers from a personal loss, and she attempts to find ways to ease her pain. Maria has become a widow and returns to the town where she was born to confront her loneliness. Some elegant ladies drink coffee and eat sweets in a strange room; one of them hears a shot in the distance that no one else can hear. Isa records messages to herself on a cassette recorder. One of them has given the film its title. "A mighty flash of light will appear above the village, which will change everything" The young people have left the town and for those who remain, there is not much to do except dream of another existence.
A mighty flash of cinematic invention
This description of the film says virtually nothing about what the actual experience of watching it is like. What may sound like a drab feature about unhappy people is, in fact, one of the most exhilarating films I've seen in some time. The film may be rooted in the environment, but the treatment of the subject is both original and singular. This is achieved not merely by immaculately composed images, even though they are instrumental. The cinematography by Willy Jáuregiu is almost monochromatic at times, like we are watching old photographs, even though the action is contemporary.
The stylization is not limited to the framing but is also audible on the soundtrack. Partly through electronic music but also in the manner natural sounds are twisted. Not least in scenes that take place at night. The main factor is the feeling that the unreal, just below the increasingly thinner surface, constantly threatens to rear its, possibly not so ugly, head. It's an oblique but simultaneously surprisingly effective way to explore female desire.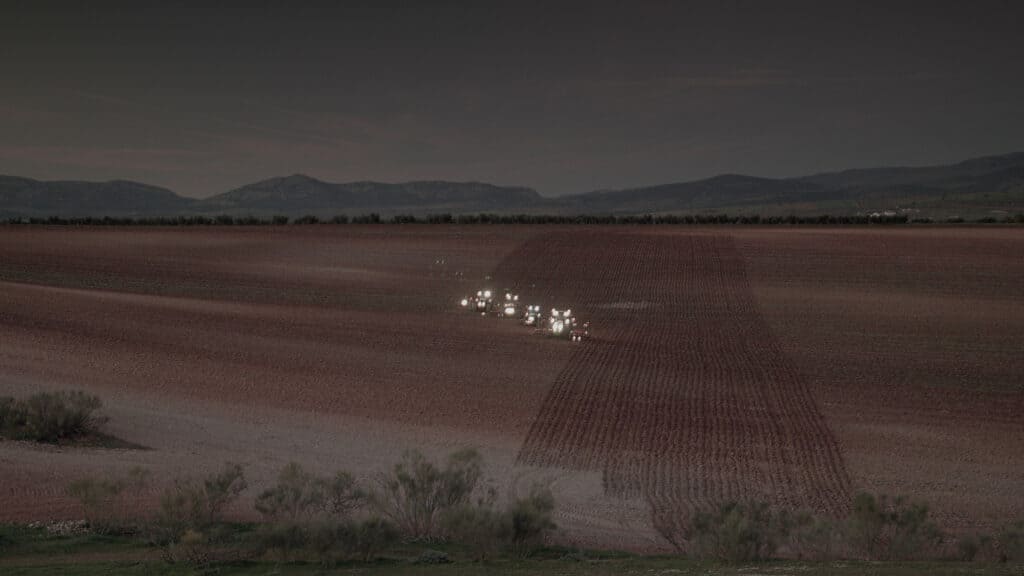 Ainhoa Rodríguez has been teaching cinematic language for some time. When I learned that some of her classes involved "non-normative perspectives", my disapproval meter immediately went into red alert. Far too often, the term is misused and merely replaces old norms with new ones, equally dogmatic. Without knowing what the director's classes look like, this film is truly non-normative in the best sense of the word. It's clear from the very first sequence that the depiction of the women will not be an idealized one. The language they use is proof enough. Even though the setting is archaic patriarchy, the film never becomes didactic.
Cinematically, this is a film that dares to go its own way. It's difficult to compare it to any other film. A kindred spirit might be Jagoda Szelc's Tower. A Bright Day (Wieża. Jasny Dzień 2017) Not so much that they look alike but for the distinctive vision at play. As noted before, favourite films are the most difficult to describe, not least when they are as unique in their approach as this one. This is yet another film that begs to be seen on a big screen, and hopefully, that can be accomplished very soon.