Robuste, or Robust as it's called in English, with an untranslatable pun, was the opening film of Semaine de la Critique in this year's Cannes edition. It's a first feature, directed by Constance Meyer, starring Gérard Depardieu and Déborah Lukumuena, mostly known from Divines (2016). The description of the plot from the programme reads, "When his right-hand man and only mate has to go away for a few weeks, Georges – an ageing film star – is given a substitute, Aïssa. The disillusioned actor and the young female security guard forge a special relationship." There are potential trap doors in that description, but it can be said right away that the writer-director deftly avoids all of them.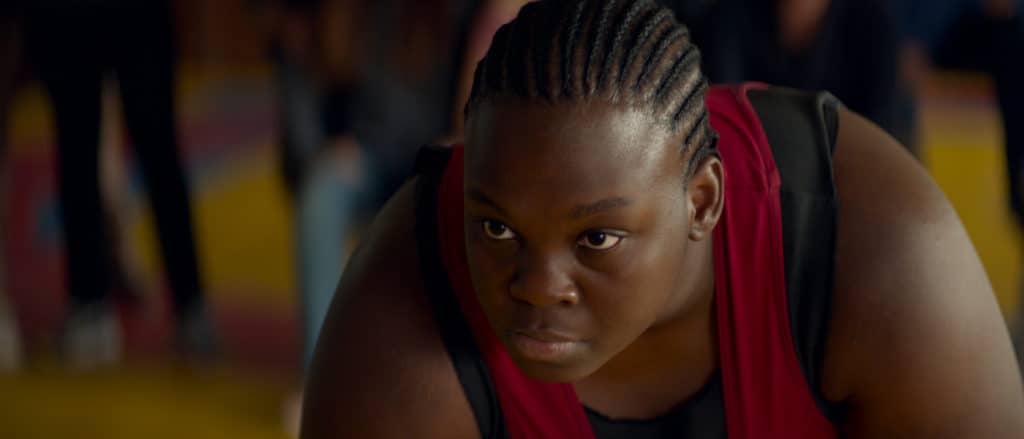 Aïssa is a security guard who is also into wrestling. She is in a relationship with a colleague, Eddie (Lucas Mortier), which is unclear if it's actually going anywhere. Georges is an actor whose life is not that rewarding. He has serious issues, not merely with his health, where the solutions lie far beyond the scope of a mere security guard. The job is a kind of guard/assistant/babysitting gig, but Aïssa takes it as seriously as she possibly can. One of her tasks is to make George take fencing lessons for his upcoming film. Something he vehemently refuses to do.
The title is derived from the body size of the two leading thespians, and the director has said that the first image in her head was Depardieu and Lukumuena next to each other. She had previously worked with the former in her shorts Rhapsody (2016) and La Belle Affaire (2018). He is on board with the director's intention and is pitch-perfect in the part. The film is classical in style in many ways, but the lensing is constantly arresting, with some framings standing out. One of them occurs during a fight where Aïssa is lying on the mat, gets up, and the orange mat covers the whole frame.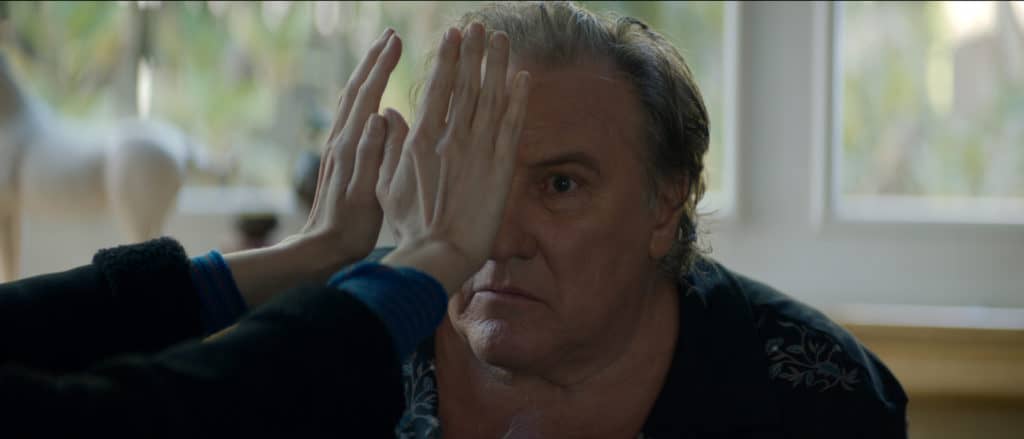 The film's outstanding contribution is Déborah Lukumuena. I had only seen her in Divines and her brief stint in Call My Agent ( Dix pour cent), but here she outshines those performances. She is excellent throughout the film, but there is a central sequence where everyone involved must be at the top of their game. It takes place in a Vietnamese restaurant where Aïssa and Eddie are having a meal. The conversation is quite restrained without being downright awkward. Something feels a little bit off, but it's difficult to pinpoint. Enter a non-invited Georges who sits down at their table without asking and starts talking about himself but even more about the couple.
This is the core of the film, and the sequence is expertly shot and edited. The seemingly robust mental states yield to something more vulnerable. It's brilliantly acted by the trio, where Lukumuena is the presence that elevates the scene to greatness. From there on, the film is more compelling. Towards the end, there's a scene where Georges delivers a monologue in the film that he is shooting. It's not some hokey triumphal moment, but still, one that renders the character a certain gravitas that doesn't merely come from his hefty body frame.
Robuste is as solid a film as the title would suggest. I will follow Contance Meyer with interest in the future, and everyone else will be doing the same with Déborah Lukumuena. When I interviewed the director and Lukumuena, I asked her about upcoming projects., The answer was that she has many of them, but they were all secret at the moment. The director added, "She's a star now". Let's hope that the actress gets meaty roles where she can flex her considerable talent in the future.