Sobre todo de noche (Foremost By Night) is the first feature by Victor Iriarte. The world premiere occurred in the Giornate degli Autori section of the Venice Film Festival. That is a side section that can be seen as an equivalent to Quinzaine des Cinéastes at Cannes. Iriarte may be a beginner as a director, but he has been a programmer at the San Sebastian Festival for some time now. Learning that fact was not surprising since this is a work that oozes cinema out of every pore. The film begins with a quote by Robert Bolaño, telling us that this is a horror story. However, "it won't appear to be, for the simple reason that I am the teller."
When Vera (Lola Dueñas) was young, she wasn't able to take care of her son and had to give him up for adoption. Years later, when she tried to find him, the institutions told her that her file did not exist. She has continued to look for him ever since. When Cora (Ana Torrent) was young, her doctor told her that she could not have children and that only by adopting could she start a family. Cora has dedicated her life to teaching piano lessons and caring for her adopted son, Egoz, about to turn 18. Now, the paths of these three characters – a mother, a son, a mother – are about to cross. Their encounter will change their lives forever.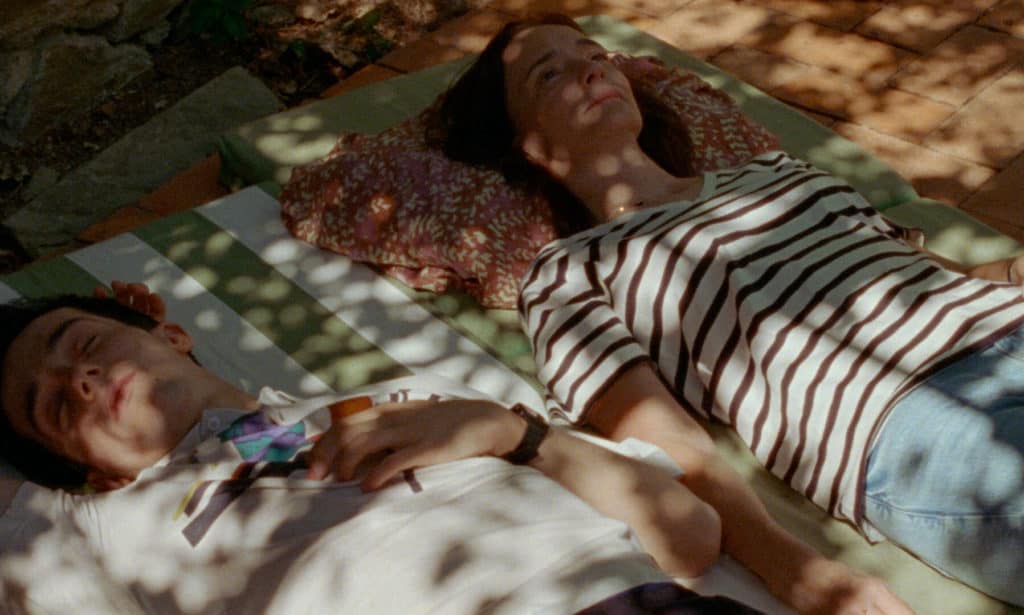 This is a film that is captivating from the first shot. The aforementioned quote and Maite Arroitajauregi's music point to something horrific and thrilling. After a tracking shot of water, we see a hand pointing over a map. After a while, we see that the person is wearing a digital and analogue watch on the same arm. Then the woman (who turns out to be Vera) starts talking. It feels like we are watching some vintage thriller, maybe a French one from the eighties. An impression enhanced by the fact that Iriarte shoots on film (16 mm). Suddenly, the hand goes outside the map to meet another hand on the wall. Vera says, "It could have been like this".
Then, it becomes apparent that she is planning some kind of act. She measures the map carefully, and we see the details of what she is measuring. In a way, this opening resembles the beginning of the Zürcher twins' The Girl and the Spider (Das Mädchen und die Spinne 2021). It's a film about longing and wounded souls, but Iriarte's approach is highly rigorous. If I wanted to compare it to another first feature, the choice would be Pascale Ferran's masterful Petits arrangement avec les morts (1994). Iriarte doesn't merely display an impressive formal command of the medium but also delivers a work with surprising directorial choices that constantly surprise and simultaneously add to the film's rigour.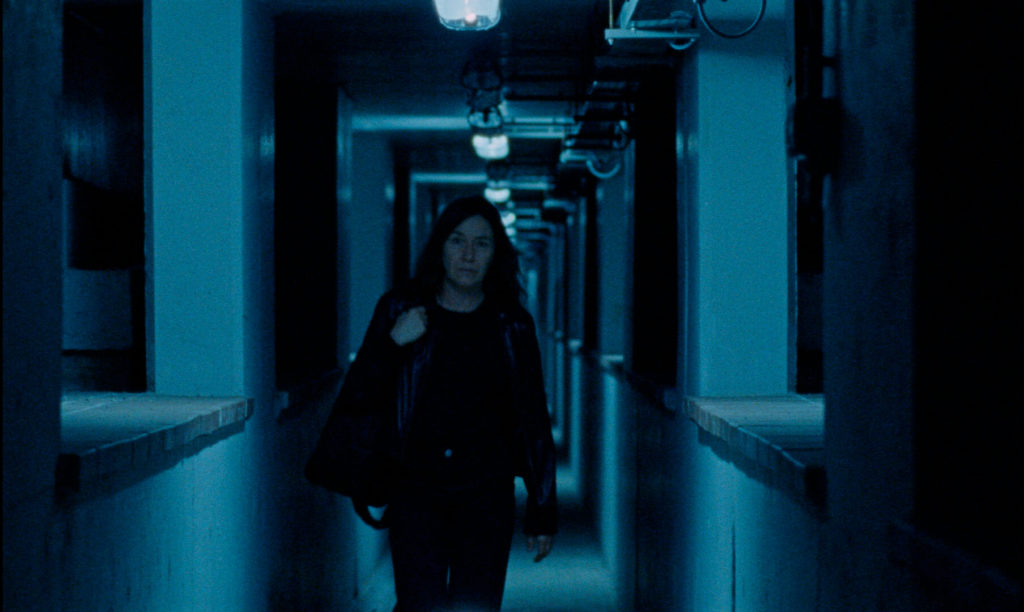 I'm hesitant to reveal more about the film, which is easily one of the best of the year. Parts of Sobre todo de noche take place by the Douro river, and there are definitely hints of Manoel de Oliveira's style here as well. Like the Portuguese master, Iriarte manages to strike the titular gold by this river.1 Douro means "of gold" in Portuguese. An interesting coincidence is that Iriarte's film is the third Spanish film this year that, in one way or another, invites the spectator to "close your eyes." A fact that was first noticed by Cédric Succivalli in this tweet. 2The other two films are Samsara and Close Your Eyes (Cerrar los ojos).
Sobre todo de noche is a film that decades ago could have been commercially successful. Apart from all the formal splendour on display, the acting is also formidable. Lola Dueñas and Ana Torrent are magnificent in their respective parts, and Manuel Egozkue is perfect as the lost/found son as well. Hopefully, the film will play in festivals worldwide since it is one of the top three films of the year.