The Theory of Everything (Die Theorie von Allem) is yet another film that sounds like an American Independent film1What those films are independent of is usually talent and creativity.but luckily is nothing of the sort. It's the second feature of Timm Kröger, whose first film, The Council of Birds (Zerrumpelt Herz 2014), also premiered at the Venice Film Festival. The director's new offering is set in 1962. Johannes Leinert (Jan Bülow) travels to a physics congress in the Swiss Alps, where an Iranian scientist is set to reveal a "groundbreaking theory of quantum mechanics". When he and his mentor arrive, the Iranian guest has gone missing. Instead, Johannes meets Karin, a beguiling pianist (Olivia Ross).
Karin seems to know things about Johannes, and he feels that he has met her before. What is going on, and how tödlich is this femme fatale? The film actually begins in 1974. Johannes is on television talking about his novel The Theory of Everything, which has been released to wide acclaim. However, Johannes manages to ruin the mood by claiming that his book is not fiction but a true story about German scientists involved in shady business that might involve time travel. From that colour sequence, the film goes back to 1962, where the proceedings are captured by gorgeous B&W cinematography courtesy of Roland Stuprich. The first film during the festival that utilised the full potential of such lensing.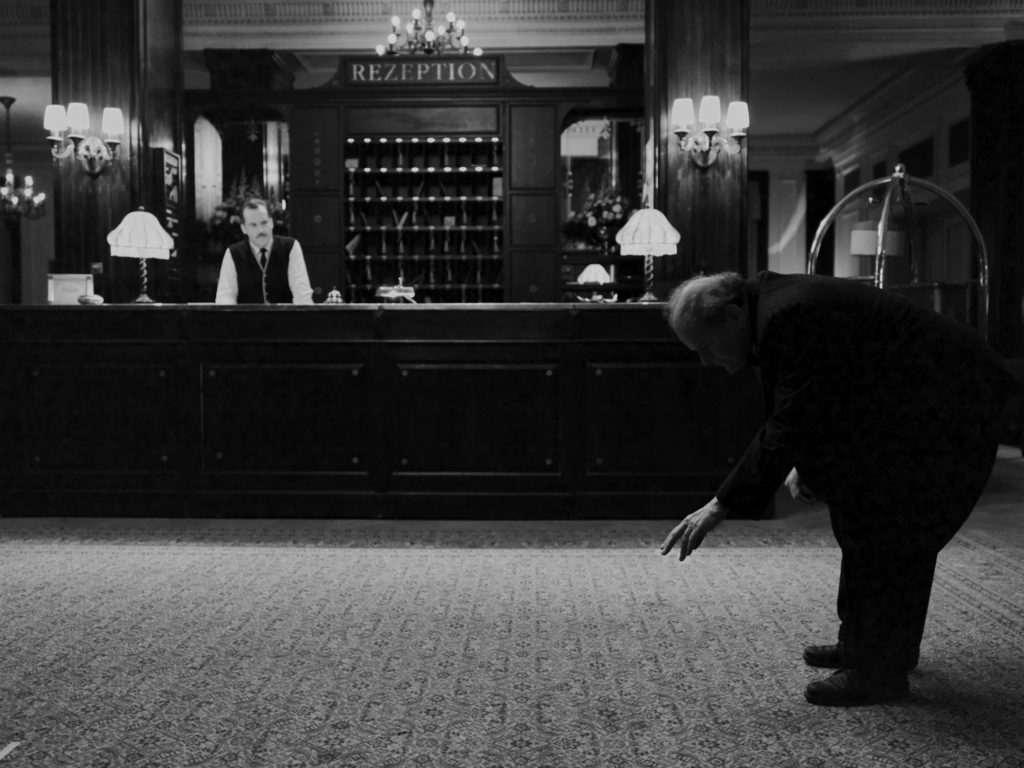 After El Conde and Poor Things, it was a nice contrast (not too high) to watch a film that used the style in a conscious way. That goes for other elements of the film, as well. The Theory of Everything contains several components culled from other films, and without a conscious structure by Kröger and his co-writer Roderick Warich, the whole affair could easily have become insufferable. Anyone who wants to hunt for references in the film will have a field day or two. Still, unlike other films, those references serve a purpose or at least are used with full control of their effect. Sometimes, it's reminiscent of von Trier's Europa (1991), but it feels far less turgid.
What is The Theory of Everything?
Kröger said in a statement, "What attracted me was an amalgamated memory-image of cinema, by turns strange and entertaining—sort of as if Hitchcock and Lynch, and many others, known or forgotten, made love on the carpet of an old hotel lobby—where "utility music", like Bernard Herrmann's, somehow plays both to dramatic irony and genuine, heartfelt emotion." He also says about a specific sequence that, "Just like Johannes, we don't know who wrote the strange music coming down the hall, but we sure recognize the melody." It's no surprise that Kröger is a cinematographer. He lensed two of Sandra Wollner's films, Das unmögliche Bild (2016) and the masterful The Trouble With Being Born (2020).

This is not primarily an actor's showcase, but everyone involved is perfect, including Hanns Zischler, who might be mostly known for Wim Wenders' Im Lauf der Zeit (1976) or for a younger audience as the hideously dubbed Josef Hillman in the Swedish Beck series. The main part of the film is the Swiss. Alps and the way they are captured, together with the vintage Hollywoodesque score by Diego Ramos Rodríguez. All those elements combined should be enough to leave anyone Spellbound. The Theory of Everything also contains the funniest line of the whole festival. Talking about a woman, a character says, "She is so fat that every time I see her, I need bread on the side."
Kröger's film walked away without any awards even though it was easily one of the better films in the competition. Possibly, the complexity of the film wasn't Babylonesque enough for the jury.
PS: Since the film was screened in Venice, the English-language title has been changed to The Universal Theory, probably to avoid being confused with the 2014 Stephen Hawking biopic,