Wild Roots (Külön falka) was named best Hungarian film of the year at the 2021 Hungarian Film Awards. The film was produced through the Hungarian Film Institute's Incubator programme for low-budget projects. Tibor (Gusztáv Dietz) was recently released from prison and now works as a bouncer in a nightclub while living temporarily with his brother. His daughter Niki (Zorka Horváth) lives with her grandmother, but when she finds out that Tibor is out, she manages to track him down. The latter is not amused and tries to deter Niki from seeing him, telling her he has nothing to offer. To nobody's surprise, she doesn't follow that advice.
Niki is a poor student at school and, in fact, poor in any sense of the word. One of her classmates buys a pair of gym shoes she doesn't even like, just to throw in Niki's face that she is not able to afford them. Meanwhile, Niki makes up stories about her mother being a manager for a synth band. The script, written by the director with Fanni Szanto, doesn't provide much originality, so whatever qualities the film boasts should arise from its cinematic traits. The cinematography by Ákos Nyoszoli is fairly dynamic and aims to inject some energy into the fairly routine story. Oleg Borsos' score and the music choices elevate the film to a certain degree, as well.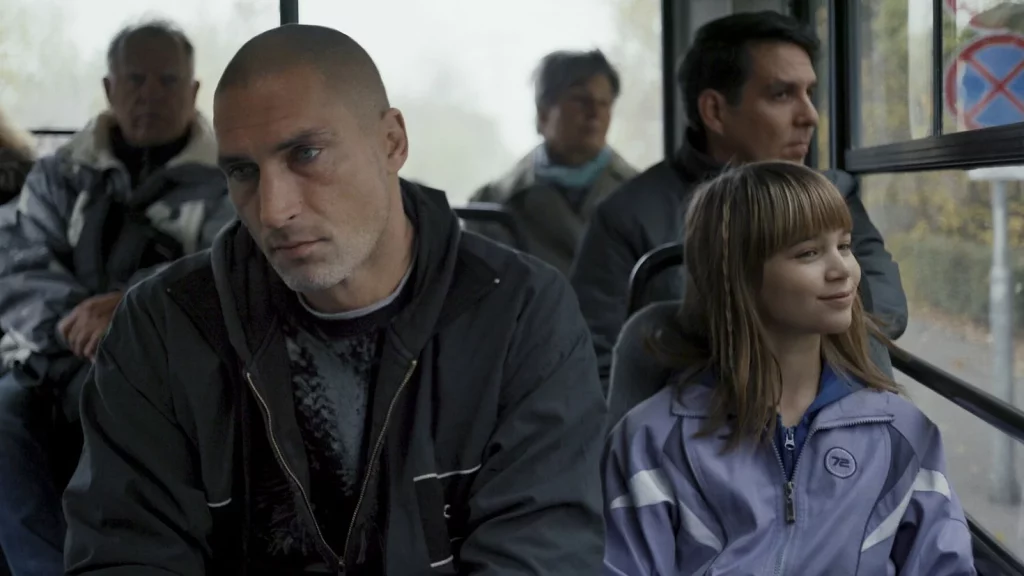 The Wild Roots of MMA
Both the leading roles are played by newcomers. Dietz is actually an MMA fighter, and the camera does the most possible of his physique, not least with the framing. Horváth has cute energy of sorts, and it is a matter of taste whether you find the role manipulative or not. There are contrivances in the script for the thespians to iron out, and the fact that they almost succeed is a testament to their strength and showcases that the director's forte might be how she handles actors. In some ways, Wild Roots reminded me of Lili Horvát's debut, The Wednesday Child (Szerdai gyerek 2015), which is not necessarily a compliment, but she improved significantly with her sophomore film.
Apart from winning the award for best film of the year, Wild Roots also won the debutant award, which makes more sense. Ildikó Enyedi's The Story of My Wife (A félesegem története) won the awards for best direction, cinematography, editing, costume and makeup, which makes it sound like an obvious choice for best film. Still, Kis' film was selected instead. Several critics liked the film way more than I did. Most of all, it feels like an American independent work, and it makes sense that one of its fans is Sean Baker. Whatever the merits of the film is, it will be interesting to follow what the director can achieve in the future with more resources at her disposal.