Just Sex and Nothing Else (Csak szex és más semmi 2005) is the debut feature by Krisztina Goda. Like Orsi Nagypál (Nyitva 2018), she went to film school in the UK, and both directors chose the rom-com format for their first feature. Goda's film is about Dóra (Judith Schell), who works as a script editor at a theatre. She discovers that her fiancé has been living a double life during their relationship (he was married). She decides to have a baby at all costs and places an ad online, looking for "Sex and nothing else." It turns out that the leading role in her theatre will be played by Tamás (Sándor Csányi), who she met before under peculiar circumstances.
The play in question is Les Liaisons dangereuses. Another role in that drama is performed by Zsófi (Kata Dobó), who has a vivid love life and will act as Dóra's support and confidant. Other characters include a grouchy director, a sentimental composer, and a couple who has been together for thirty years. Outside the theatre, we have Ali, who works in a kebab place, and is visibly smitten by Dóra. Thus, all the ingredients for a successful romantic story are present, and now all that is needed is a strong screenplay and actors who are game. The script was written by Réka Divinyi together with the director. It moves along at a steady pace and is full of droll one-liners.
–Honey, if all the women were waiting for the normal guy, the human race would long be extinct. And, didn't you like that sculptor?

–He was a painter. He skipped screwing his model only when he painted a still life.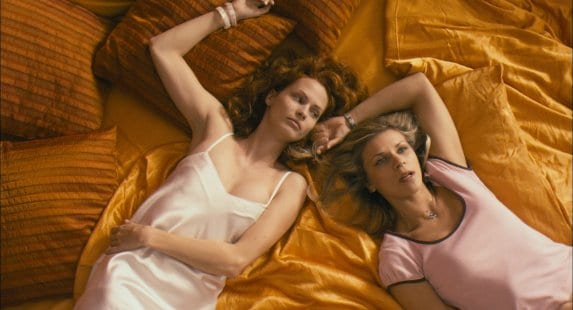 The dialogue is constantly witty and sharp, like in Hollywood films of the golden days. The main difference is that they could never be as direct in the sex talk as Hungarian directors are nowadays. The play they are performing obviously provides lots of comic fodder in that department. One such instance is when an actress (Adel Jordán, chewing gum during the rehearsal of a scene) asks about her character's motivation, and the director sighs and says, "She wants Valmont to fuck her really hard". There are harsh comments shot like sharp poisonous arrows throughout the film, keeping sentimentality in check.
The film's perspective is female, but it doesn't resort to misandry even if the script frequently makes fun of the male characters. There is quite a bit of female and male nudity that would hardly be possible in an American equivalent, even today. The meeting cute between the two leads happens while one of them is naked outside. Tamás is recognised for a commercial where his tattooed posterior was visible. Dóra claims that her main goal is to become pregnant and that a man is unnecessary. She is aided in her views by Zsófi, but what do they really want?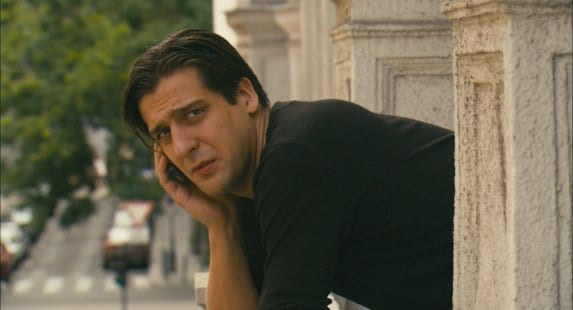 Bringing up the aforementioned Open (Nyitva), there are some similarities between the films. The opening sequences bear some resemblance to each other. It should be noted that Nagypál's work goes deeper into the characters' needs and desires. Just Sex and Nothing Else was initially supposed to be lensed by master cinematographer Elemér Ragályi. It's difficult to guess how that would have changed the film's look. As it is now, it is a very handsome film, set in Budapest landmarks such as the Széchenyi baths, but not that cinematically challenging. The credit sequence is reasonably clever and ties into the subject matter perfectly. The strength of the film clearly lies in the story.
Judith Schell is perfect as Dóra. She was also prominent in Attilá Till's debut Pánik three years later. Just Sex and Nothing Else was a tremendous commercial success. Goda would go on to make Children of Glory (Szabadság, szerelem) the year after. A highly romanticised version of the 1956 events, scripted by Joe Eszterhaz, which also performed well at the box office. Her third film, Kaméleon, was the Hungarian nomination for the Oscars in 2008 but didn't go very far. Her first film remains the most famous. It's available on YouTube but without subtitles.