The Vulture (Dögkeselyü 1982) was directed by Ferenc András and is arguably the director's claim to fame. The storyline concerns two older women who are pickpockets and steal money from Simon, a taxi driver. The police are unable, or rather uninterested in to find the thieves, so Simon decides to find them himself. From there on, the story will escalate, and eventually, getting the money back is not enough for Simon. Eventually, he will have a more profound goal in mind and is willing to go further and further to achieve it. The film has famous actors like György Cserhalmi and Veronika Pap, together with veterans Zita Perczel and Hédi Temessy as the pickpockets, and was a critical and commercial success.
The film is based on a short novel by Miklós Munkácsi, which in some ways, already reads more like a film script than a novel. Its short dialogues and twisty story provided the perfect blueprint for the director to work with. What was unusual at the time in Hungary was to present a crime story which was also a comment on society. Simon is a divorced engineer, but he works as a taxi driver since he makes three times as much as he would as an engineer. The pickpockets get their wealth from stealing money at funerals, and the 10 000 Forints they steal from Simon do much more damage to him than it benefits them.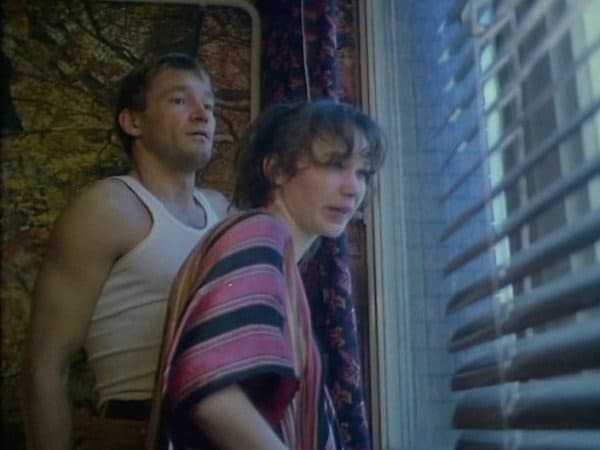 Who is The Vulture?
One of their daughters (Maria Gładkowska, in her first film performance) will be an unexpected connection between Simon and the pickpockets. At one point in the film, Simon delivers a monologue describing class differences routinely associated with a capitalist system. That the gulf between people was virtually the same in a "socialist paradise" is even more striking today. If the film is reminiscent of works by Alain Corneau or Melville in its depiction of shady people in a grey and equally shadowy society, another point of comparison could be La Balance, released the same year. Everyone seems to do whatever is necessary to make ends meet. If you play by the rules, you fail.
The story moves along at a steady pace, and the pieces of the puzzle come together adeptly. Regarding the cinematic aspects, there is much to enjoy as well. The film was shot by Elemér Ragályi, one of the greats of the seemingly endless group of skilled Hungarian cinematographers. He was aided by a Steadicam brought in from Germany. It was the first time when such a unit was used in Hungary. It broke once and had to be sent back for repair. It was used during the fairly dramatic car chase scenes with Lada cars. The drama, thriller elements and social commentary blend perfectly together, and on top of that, there is the music of György Kovács and György Vukán.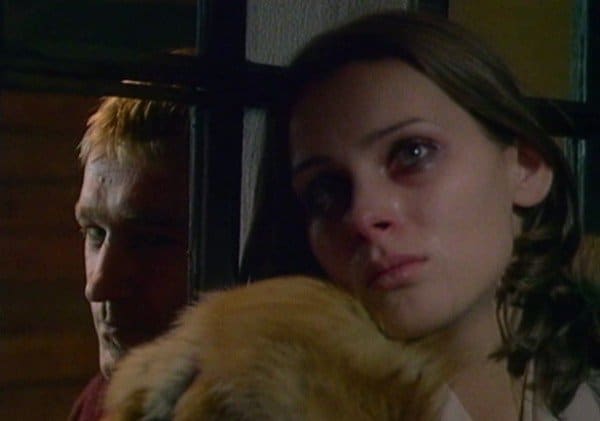 The film's success was not appreciated by the authorities, and in several Eastern European countries, it was edited to make it less bleak. The ending, in particular, was considered too dark. The portrayal of a country where the police are either incompetent or uninterested, and the written law hardly matters didn't rhyme with the view the government was eager to spread. A Czech remake surfaced, with the ending removed, as well. Even though The Vulture is clearly grounded in the eighties, the unrelenting bleakness makes it strikingly modern. Much more so than many films made today.
Cserhalmi is one of Hungary's most famous actors, seen in countless films by Jancsó, Fábri and many other directors. He is unsurprisingly perfect as Simon and makes every action seem believable. Dorottya Udvaros is memorable in the small part as the singer/lover/prostitute that helps Simon out at a pivotal point. Zita Perczel, who plays one of the thieves, is an actress who, in 1934, had a starring role in Béla Gáal's comedy A Meseautó. A film that Simon happens to watch on TV 48 years later.
The Vulture was selected for the Berlinale in 1983 and walked away with the audience award. It is available for streaming in gloriously restored form at Cultpix and is highly recommended, whether one regards it as a cult film or a classic. As mentioned before, Meteo is available there, as well.