Lech Majewski makes Art cinema with a capital a. Apart from directing films, he also writes, paints and composes music. He takes on several roles in his films as well, and he could be labelled a true auteur if anyone still bothers with that characterisation. His most famous film may be The Mill and the Cross (Młyn i krzyż 2011) with Rutger Hauer. Majewski's latest offering was Valley of the Gods (2019). Aptly described by Peter Sobczynski as a film "that starts off as being fairly berserk and quickly becomes frothing mad… as though Majewski had a marathon of the films of Malick and the recent works of Wenders and decided to combine the two, minus the lucid plotting."
The Childhood of Lech Majewski?
In comparison, Brigitte Bardot Forever (Brigitte Bardot cudowna) is relatively grounded. Based on the director's own book, it charts the life of Adam, who lives alone with his mother in the sixties. His father was a pilot who disappeared during WWll, and Adam daydreams about his return. While watching Godard's Le Mépris (1963), he is transported to the young Brigitte Bardot's dressing room and her world of film and stars. During the first half, the film is a charming, nostalgic story about a boy and life in Poland at the time. I find myself wondering if this actually is a Majewski work or if there is some mistake. Then the film switches gear, and the director's touch becomes evident.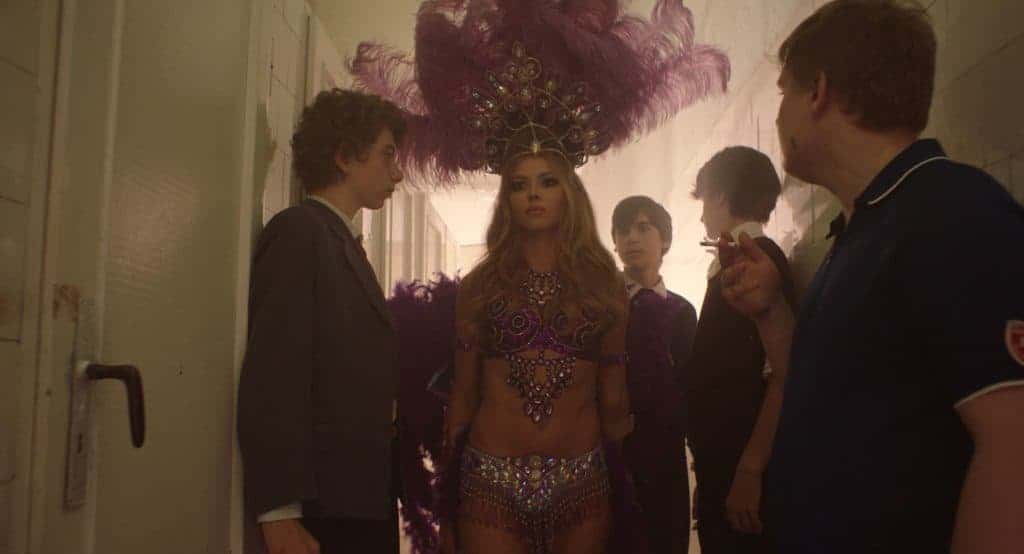 It remains a narrative film but with more of the weirdness that you associate with the director. It's one of Majewski's most coherent works. I haven't read the novel "Pilgrimage to the Tomb of Brigitte Bardot the Wonderful", on which the film is based, but the feeling is that it provides a more visible backbone to the film, compared to earlier works. It is a film that could work with a wide audience, and I don't imply anything condescending by that statement. The film had its European premiere at the Warsaw Film Festival, and I'm curious about how the film will be received. As of now, there is no release date for the film in Poland.
There are world premieres at the festival as well. One of them was Ring Wandering, which is the second feature by Masakazu Kaneko. Sosuke lives in central Tokyo and aspires to be a manga artist. He has reached a dead end in his current work about a battle between a hunter and a Japanese wolf. One winter's day at the construction site where he makes a living, Sosuke finds an animal skull. He takes it home. Could it be a Japanese wolf's skull? That's how the storyline is described in the programme. It is difficult to divulge more. One could say that with said skull, Sosuke travels through time and learns about people and their lives.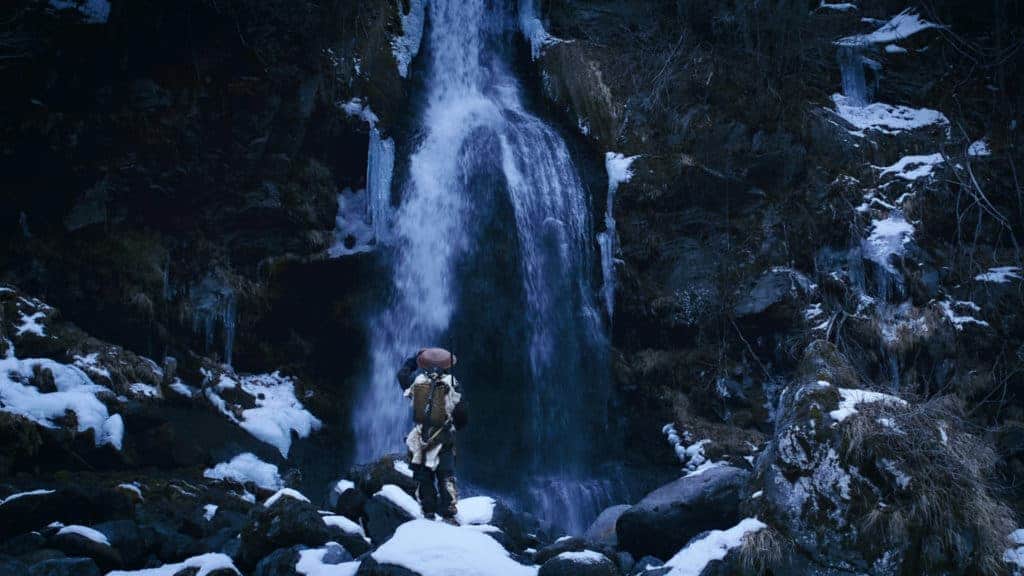 Time travel is not an essential part of the film. Anyone expecting to hear incessant talk about loops and pincer movements would have to look elsewhere. The theme here is about the value of experiences and memories, and it's done in a way that never feels contrived. This is an unassuming, understated work that builds in power throughout its running time. It is emotional without becoming sentimental. The pieces fit wonderfully together, and the film never feels forced. A Q&A with the director after the screening confirmed that this is someone who knows what he is doing. This is a work that should be seen rather than described. Hopefully, it will play at numerous festivals all over the world.