Met mes is the third feature by Sam de Jong. The title translates as "with knife", which are the operative words that turn the story in an ominous direction. It all begins in a TV studio where the game show host Eveline (Hadewych Minis) decides to quit her lucrative but far from prestigious job. Her goal is instead to make a serious documentary about people less fortunate. Her boyfriend Ward (Gijs Naber, last seen in The Story of My Wife) buys her a VHS camera, and off she goes to capture "the reality of the less privileged". In a parallel story, we follow Yousef, who wants the same kind of angular glasses as his friends have, but can't afford them.
His friend Reddouane comes up with a plan which involves stealing Eveline's camera and then trading it for the glasses. They succeed through Yousef's misdirection. When The police interrogate Eveline, she lies and says she was threatened with a knife. A lie that will turn out to have severe consequences for Yousef when he becomes the suspect of the crime. Shahine El-Hamus, whose acting career so far is mainly comprised of shorts and TV series, turns in a strong performance here as Yousef- a teen who just wants to belong, as he phrases it towards the end of the film. Still, this is a work that distinguishes itself through its style and its deliberate form.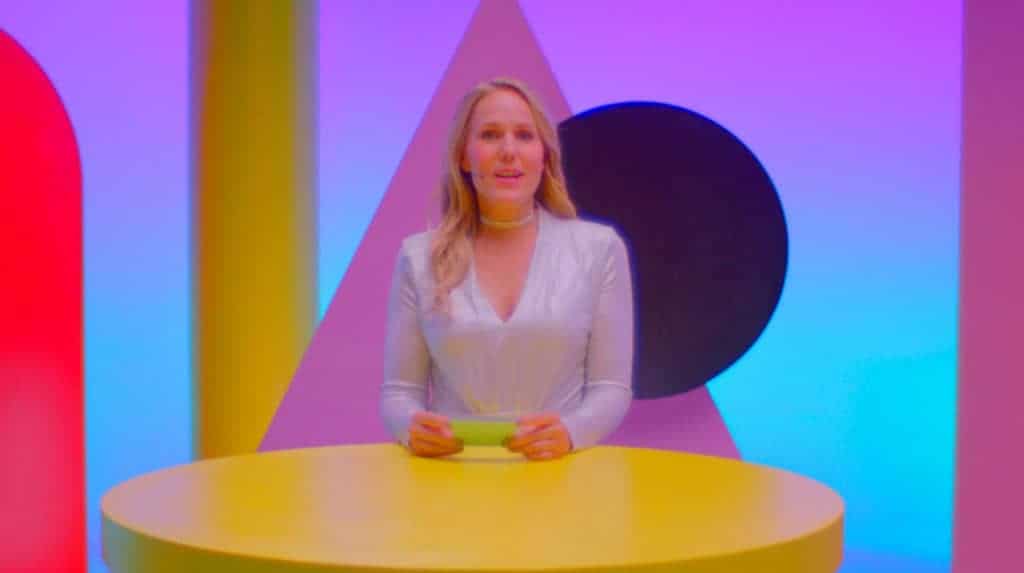 The colourful world of Sam de Jong
The most obvious component of the form is the glaring filtered colours which first threatens to gauge the viewer's eyes out but soon enough turns out to be a mere facet of a formally accomplished work. If you are not obsessed with the thought that a film should have a message, there is lots of food for thought here, and it might even be more than pokes the eye. Plenty of idiosyncratic stylistic choices seemingly wouldn't blend but do. In a badminton game between the guys, the camera is the feather. There are several startling close-ups in the scene when Eveline witnesses at the police station and lies about the knife,
The theft itself is displayed at ground level following the protagonist's feet. When Eveline later looks at pictures of suspects, the colourful reflections clouds our view of what happens. When she finally identifies Yousef, he is displayed in a highly unusual fashion. If that would lead anyone to suspect that everything is just stylized superficially, that is far from the truth. Some scenes are reminiscent of Bresson or Dreyer, particularly when characters talk to each other without facing each other but rather look the same way in a Gertrudesque way. Even the few action sequences are quite mannered and could be described as Bresson on acid.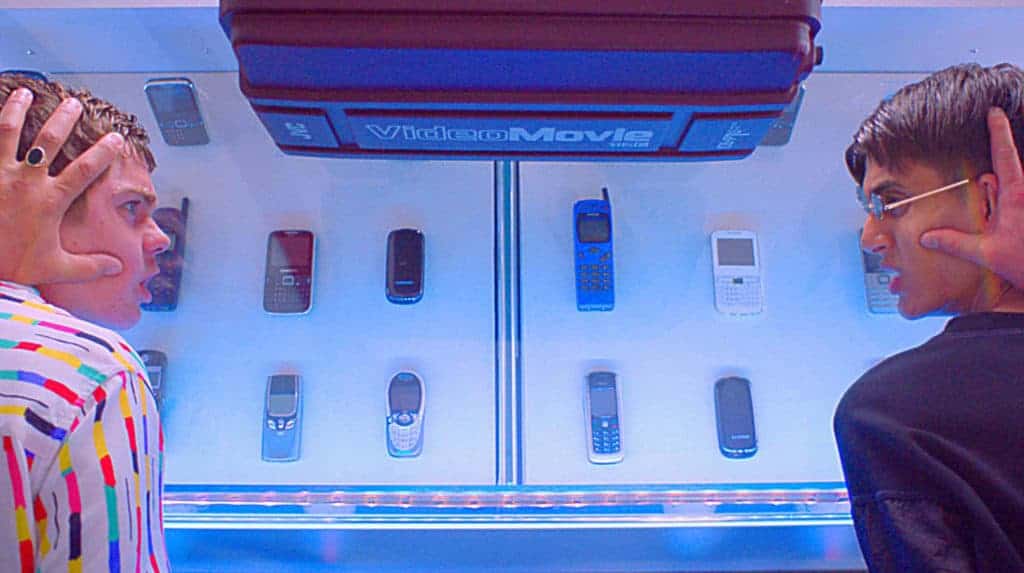 The characters' actual motivation will be apparent later in a sequence that plays like a crude version of Makhmalbaf's masterpiece A Moment of Innocence (Nun va goldoon1996). A far more apt comparison than Dumont's France that some people have mentioned. Following last year's Feast and Nr 10, here is yet another strong example of the vitality of Dutch cinema. It is a safe bet that it will splash its colours at numerous festivals in 2022.
Seen at IFFR Tiger Competition.