The Woodcutter Story is Mikko Myllylahti's debut feature, which had its world premiere in Semaine de la Critique. Myllylahti (interviewed here) is a poet who was the co-writer of Juho Kuosmanen's Un Certain Regard-winner, The Happiest Day in the Life of Olli Mäki (Hymyilevä mies) in 2016. The titular character Pepe is a woodcutter in an idyllic small town in northern Finland. Over the span of a couple of days, his happy life is ruined. But Pepe seems to be fine with it all. As the ensuing days throw all sorts of chaos, strife, and surreal adventure at him, Pepe remains stoic. Always smiling, always optimistic. As if he knew a secret to existence that no one else did.
The synopsis is technically accurate but does little to describe the riches this work has to offer. The story emanated from a personal encounter the director had when he needed a tree cut down in his garden. Myllalahti learned about the woodcutter's sad story but was struck by his positive attitude to life. While reflecting on the interaction, he became convinced that it would be an interesting topic for a film that could be about hope in a modern world that doesn't seem to have much of it. The aim was to create a poetic universe in a quirky village covered in darkness and snow with some peculiar characters that would provide a backdrop to the woodcutter's, literally, Jobian endeavour.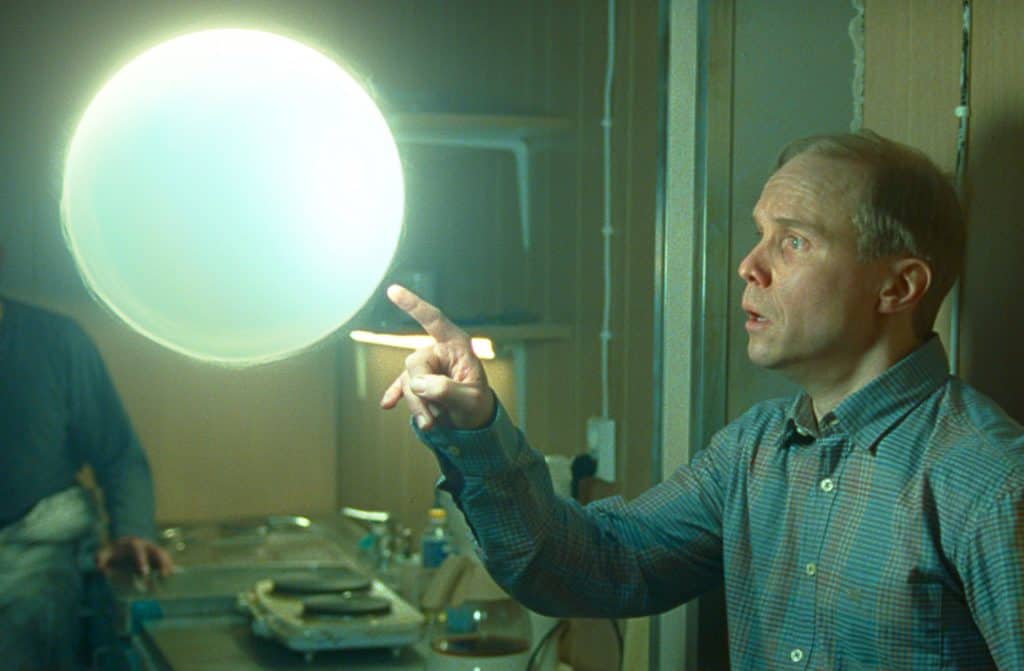 The Woodcutter Story is not necessarily a story
Myllylahti has reflected on the cinematic language's potential and concluded that films that rely solely on the storytelling mechanics are inevitably just a visualized oral tale. A more layered approach, on the other hand, would be able to create a lasting magnitude and shock our soul, to quote Tarkovsky. In some ways, the title is as ironic as last year's The Story of My Wife. The first twenty minutes or so plays like a Karuismäki film in general, and Drifting Clouds (Kauas pilvet karkaavat (1996) in particular. When your disapproving mind starts to wonder where it's going, it heads off in its own direction(s), one weirder than the other.
The director acknowledges Kaurismäki as an influence but manages to achieve something with his own personal stamp. Another director that comes to mind is Alex van Warmerdam. Ironically, Myllalahti only watched Borgman (2013) during the shooting after someone in his team pointed out similarities between the directors. Both filmmakers have a highly idiosyncratic view of the world and cinema, which they manage to convey with full force in their respective works. Warmerdam's perspective might be crueller, but both universes come with pleasant surprises. The Northerners (De noorderlingen 1992) might be the film closest to The Woodcutter Story. Myllalahti doesn't act in his own film, though. Pepe is played by Jarkko Lahti, who played Olli Mäki as well.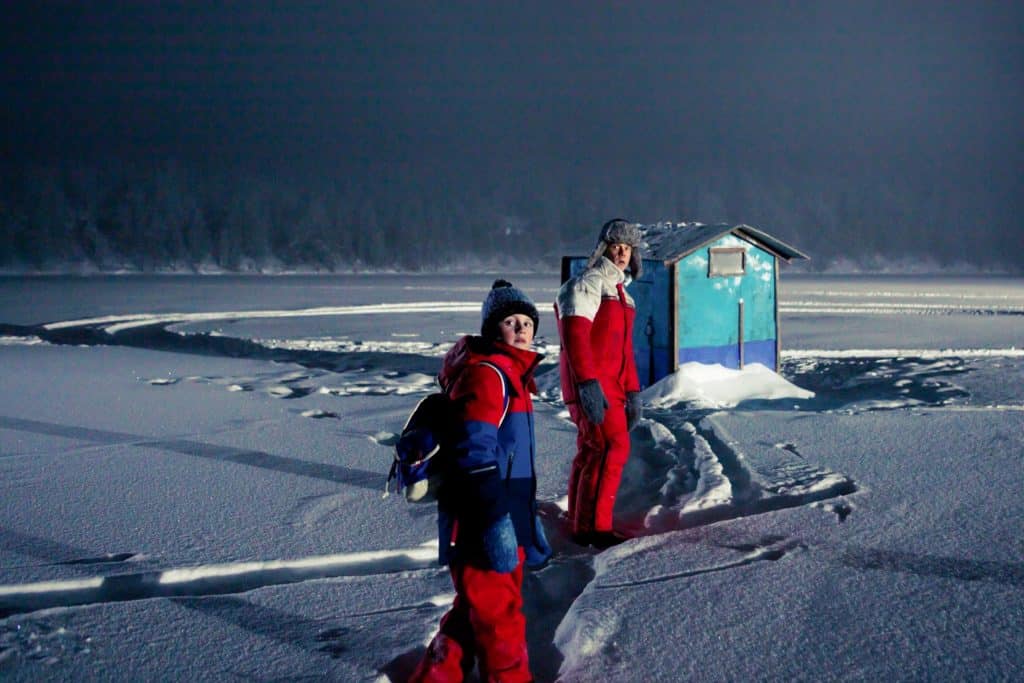 As has been said numerous times, favourite films are always the hardest to describe. Not least in a work with multiple twists and turns like this one. The twists are not of the tired kind that is supposed to turn the narrative on its head but rather revelations that deepen the film's philosophical themes. Elements like a psychic singer, a mysteriously lit ball or a vehicle on fire all take their place naturally in this distinctive world that might be run by forces unforeseen, or have we actually encountered them without knowing so? The singer might act as a catalyst in the vein of the whale and its entourage in Werckmeister Harmonies (Werckmeister Harmnoniák 2005)
Béla Tarr might be the best reference to describe the sensation of experiencing the film. The villagers live in the same kind of dread where nothing seems to happen, and Pepe has several similarities with Valuska in the aforementioned film. Both are innocent people who don't seem to belong in this world. It wouldn't be out of place to reference Sátántangó (1994) either since the deadpan action is similar, albeit with a Finnish tango instead of the Satanic variety. This was one of my favourite films of the festival, but I feel utterly inept in explaining why. See it at a festival near you. The film received an award for distribution in France, but I'm not sure about other regions.