Football of the Good Old Days (Régi idök focija 1973) is a film by Pál Sándor. The film is set in 1924 and tells the story of Ede Minarik (Dezső Garas), a laundry man in a Budapest suburb who dreams of having his own football team and bringing them to the first division. The team in question is called Csabagyöngye but running it is not a smooth ride. The resources are scant, and the players are not that happy. Occasionally, he has to sell some of them to save the economy. Even though he endures all those (and other) setbacks, Minarik never seems to lose his enthusiasm, insisting, "We need a team!".
That phrase (Kell egy csapat!, in Hungarian) is still regularly quoted In Hungary, where the film enjoys cult status. Pál Sándor is known as a producer as well, and he has been involved in films by János Szász, Ferenc Török and even the latest István Szabó film. As a director, he is known for works like Deliver Us from Evil (Szabadíts meg a gonosztól 1979) and Daniel Takes a Train (Szerencsés Dániel 1983), but this film remains his most beloved in a country where football is a big deal. It is not difficult to understand why. The film is constantly charming, grounded by the performance of Dezsö Garas, who is in virtually every scene.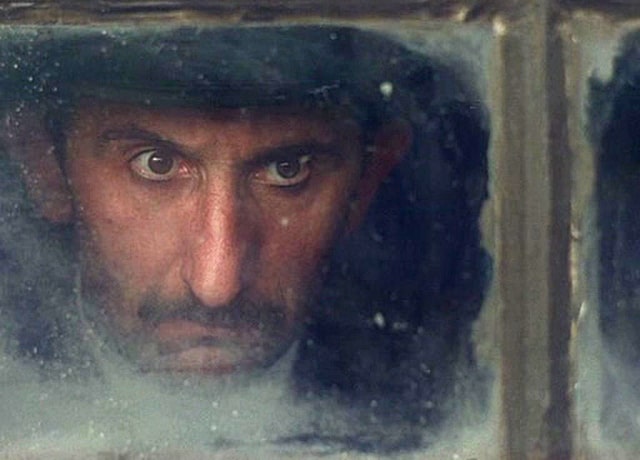 Football of the Good Old Days or Cinema?
There are plenty of other rewarding experiences for the presumptive spectator. The wistfully nostalgic feeling of the film does not solely refer to football but also the art of cinema. The style of the film mimics older eras in film history, notably the silent era when the film is set. The intertitles and the jerky motions clearly indicate that era, as does the visit to a cinema to watch Chaplin's The Kid (1921). There are other flights of cinematic fancy that make the film a joy to behold. When Elemér Ragályi is behind the camera, it's no surprise that the cinematography is exquisite with its muted colours and unexpected angles.
Sándor wrote the script with Zsuzsa Toth, based on a short novel by Iván Mandy, who was the man who brought football into Hungarian literature. If the style of the film sometimes reminds the viewer of Péter Tímár, in works like Sound Eroticism, there is yet another connection between the directors. Another of Tímár's films is about Hungary's classic 6-3 triumph over England at Wembley in 1953. The legend says that you can still approach any Hungarian and say "6-3," and the person in question will know what it refers to. Be that as it may, Tímár's film is called 6:3, avagy játszd újra Tutti, and was released in 1999.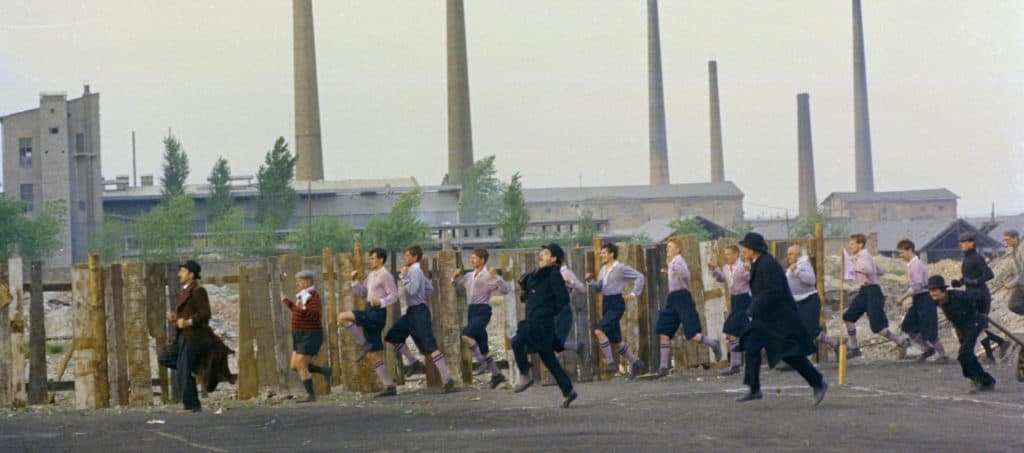 When it comes to reading the film, there are apparent metaphorical possibilities concerning stamina or the value of cooperation. The main delight of Football of the Good Old Days lies in its offbeat sense of humour and the various styles used, which don't shy away from the odd surrealistic touch whenever it's deemed necessary. It's vastly superior to a football-themed film like Bo Widerberg's Fimpen, made the subsequent year. A few scenes reminded me of another Swedish film, BANG!, by Jan Troell.