Remember to Blink(Per Arti) is the debut feature by Austėja Urbaitė, following two shorts, Etiudas in 2013 and Bridges in 2015. I've only seen the latter, a story of a boy and a girl going on a kayak trip, unaware that things will soon change between them. It's an intriguing short, handsomely shot by Julius Sičiūnas. It's available to watch here. Seven years later, it's time for her first feature, which had its world premiere at the Warsaw Film Festival. The films have some traits in common. Not only the cinematographer but also the fact that they both have a connection to France, and both films have French dialogue.
The storyline concerns a French couple, Jaqueline (Anne Azoulay and Leon (Arthur Igual), who adopt two Lithuanian children. To help them adapt to the new environment and communicate with their parents, who only speak French, Gabrielė (Dovilė Kundrotaitė), a student from Lithuania, is invited to the family. Approaches to raising children soon diverge, and instead of helping the children build a new life, adults begin to fight for their own truth. The film begins on an idyllic note. Gabrielė, who arrived before the children, is eating outside with the couple who tells the story of how they met. The hosts make gentle fun of her French, and Leon, who is an artist, tries to make her drink eau de vie.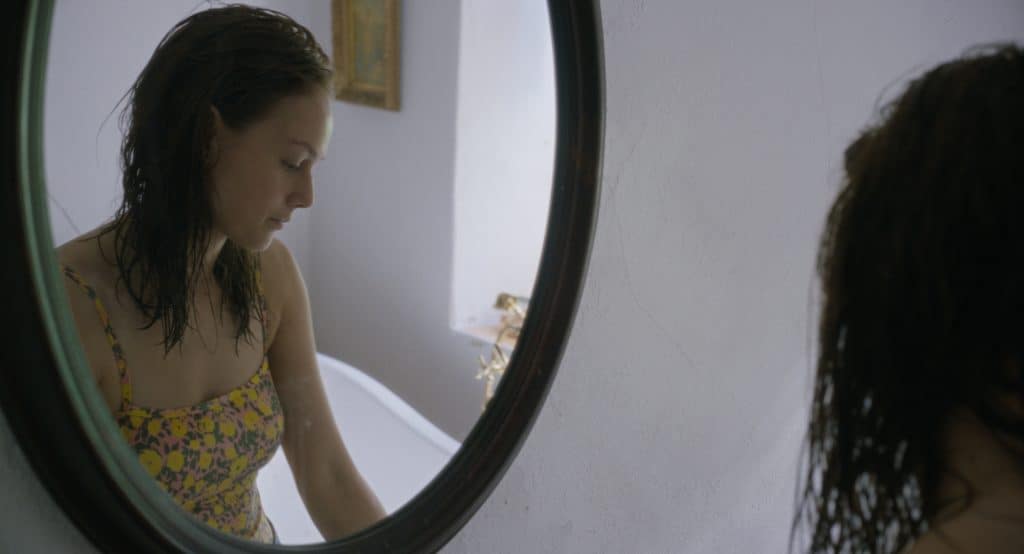 Remember to Blink
The next day, Gabrielė watches Leon, who is working on a mosaic depicting Gorgon. She comments that it is beautiful, but Leon says that she is standing too close to really appreciate the work. The comment makes her move away. The Gorgon will be mentioned several times and, combined with several images of snakes and a sneakingly serpentine story, becomes a leitmotif in the film. Leon's comment about being too close to get the proper perspective is possibly even more critical. Incidentally, the original title, Per arti, translates as too close. Once the children arrive, the tone of the film changes. Jaqueline is extremely nervous about meeting them, and the children who are siblings stick with Gabrielė instead.
There was another adoption-themed film at the Warsaw Film Festival, Six Weeks (Hat hét), with a different perspective. Whereas the latter is more realistic, Remember to Blink works through mythical imagery. There are plentiful shots of nature and the creatures therein. Where Jaqueline seems to be obsessed with control, Gabrielė's approach is much more casual, which evidently makes her more popular with the children. From this point of view, Remember to Blink bears some resemblance to another recent debut feature, Tower: A Bright Day (Wieza. Jasny dzien 2017). Even though it's in many ways an intimate work, the direction is often quite muscular and bold, creating an interesting dynamic.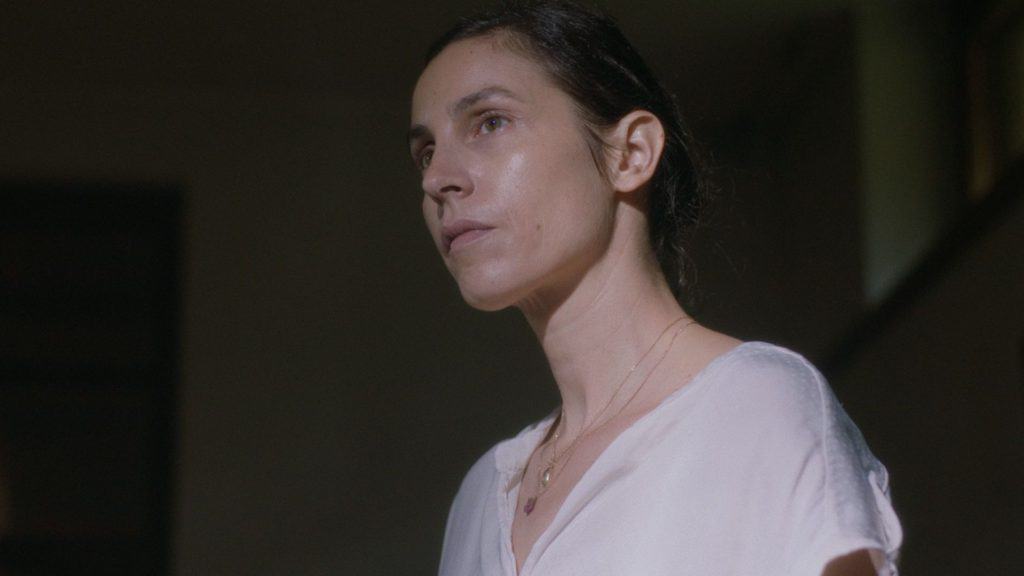 Remember to Think
When I interviewed the director, she came through as intelligent and well-read. That impression is strengthened by the cultural references displayed in the film, and her approach to the material is an intellectual one. There are some dramatic developments in the film's latter half that strain credibility and the film is best approached from the aforementioned mythical perspective. Julius Sičiūnas' cinematography serves the film perfectly, and the images work seamlessly to strengthen the film's theme. The acting is uniformly fine, especially from the female thespians. Anne Azoulay makes sure that Jaqueline never becomes a mere villain, and Dovilė Kundrotaitė handles her bi-lingual role with subtle skill and finesse, and is striking in the silent moments, as well.
At the previous Warsaw Film Festival, I saw Cinephilia by a seasoned Lithuanian director, which was a chore to get through. It's a relief to see that the younger generation seems to be in better shape. Austėja Urbaitė's first feature may not be perfect, but it is a highly promising feature by a director that I will eagerly follow in the future.